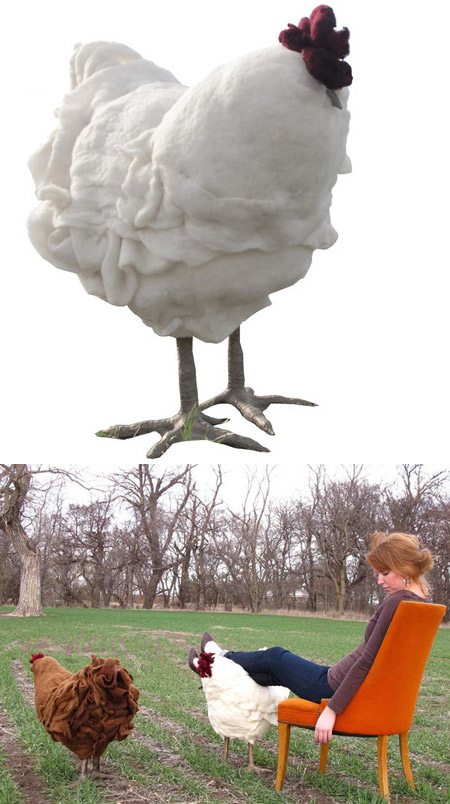 Which came first, the footstool or the egg? The designers at "thecitygirlfarm" answer unhesitatingly, "The egg." These eggs, given time and proper care, grow into 12-inch or 17-inch footstools. They're made of felt and are available in a variety of colors.
Handcrafted in Lyons, Kansas,the feathers are hand-felted alpaca, the egg-shaped structure is turned from a fallen wood log, and the feet and beak have been sculpted and cast in bronze. And for a little amusement, the head bobs!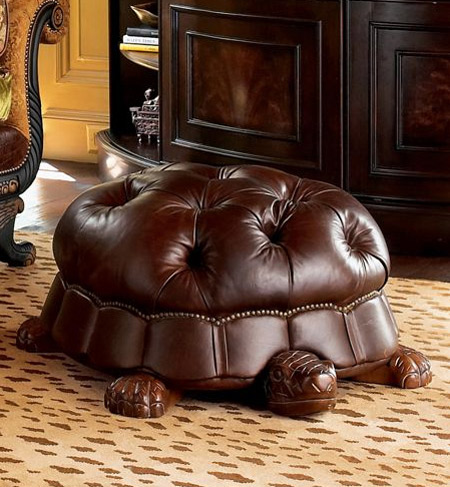 This beautiful foot stool is made with leather. This little turtle is both cute, elegant and somewhat expensive ( $729.00 ).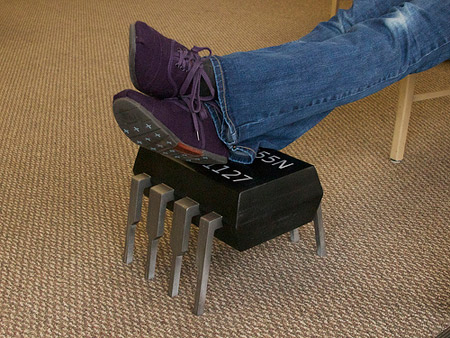 The latest do-it-yourself project from Evil Mad Scientist Laboratories is this footstool made in the shape of a 555 timer chip. It's a heavy-duty design, made from plywood, glue, and paint.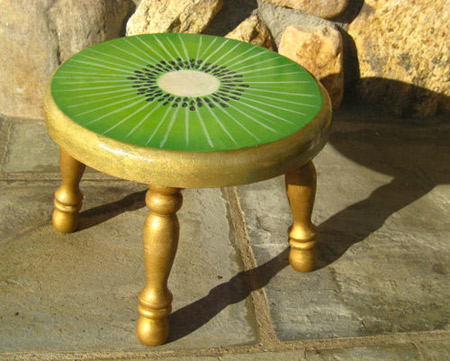 Hand-painted footstool from Kiwi design by JaneSuzanne.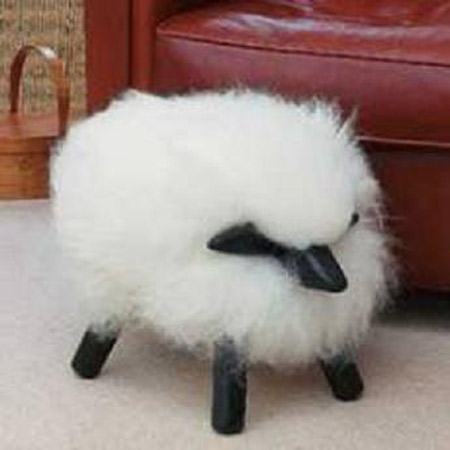 Your little sheep decoration doubles as a footstool or child's seat. Made of real sheepskin, this thing will keep your feet comfy and warm. It comes complete with birth/pedigree certificates and grooming instructions. How many other pieces of furniture do you have that require grooming?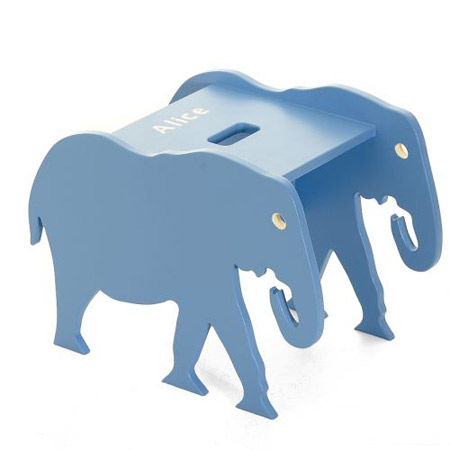 Ethel the Elephant is a fun foot stool that makes a superb gift for both children and adults.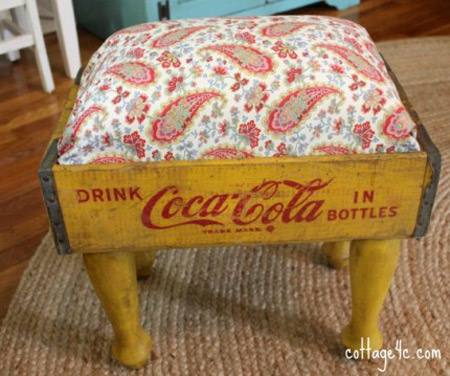 Here's a really creative way to create a useful piece of furniture with some awesome vintage flair. An old Coca Cola crate transformed into an ottoman for the living room. Fabulous!