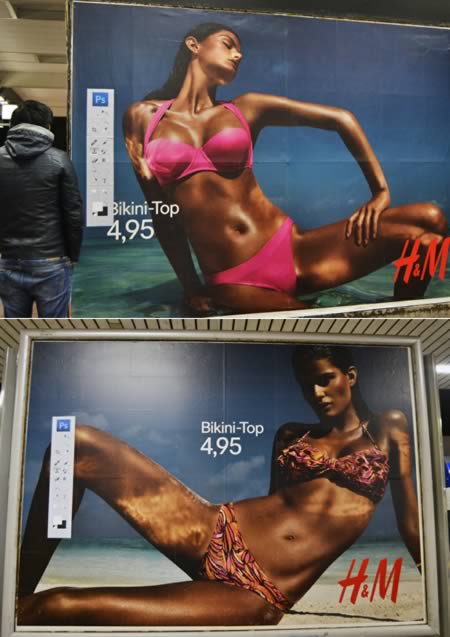 A Hamburg street artist is adding a Photoshop toolbar to the ubiquitous new H&M outdoor swimwear ads. Nice work.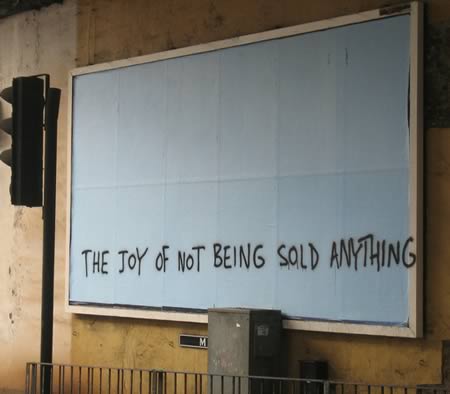 Billboard at London Bridge.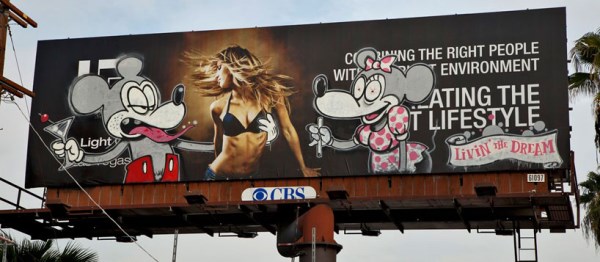 Graffiti artist Banksy notably altered a billboard in Los Angeles prior to the Academy Awards in February 2011, in hopes of calling attention to the nomination of his documentary 'Exit Through the Gift Shop.' A rather lecherous Micky Mouse, cocktail in hand, was painted onto an existing billboard along with a drugged-out Minnie Mouse and a banner reading, 'Living the Dream.' It was quickly removed.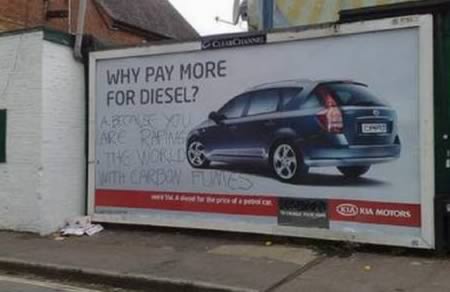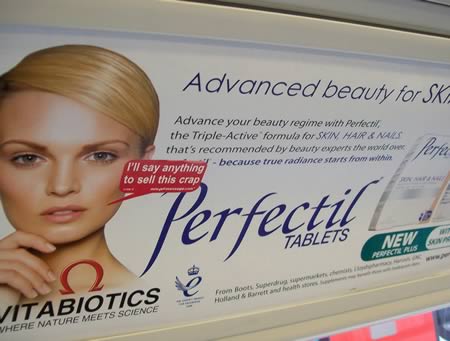 Sticker was spotted on a Northern line train on the London Underground.