1

Cat dressed as a baby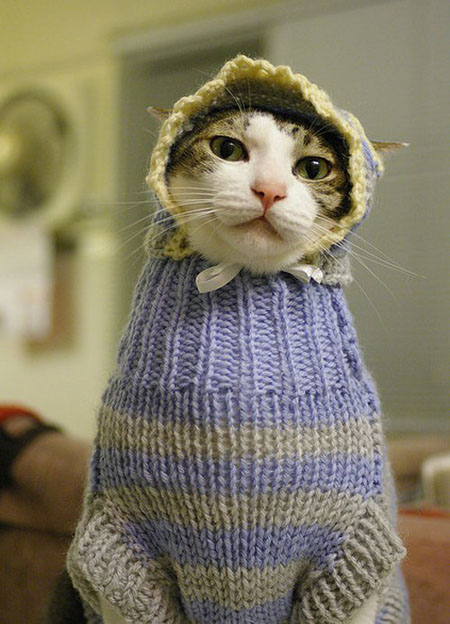 We call this one the "Cat Lady Special."
2

A donkey wearing clothes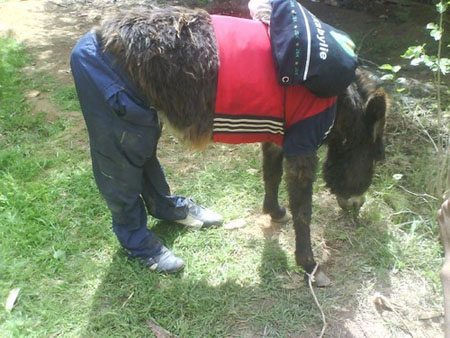 "Tell the truth. Do these pants make my ass look big?"
3

Horse wearing jeans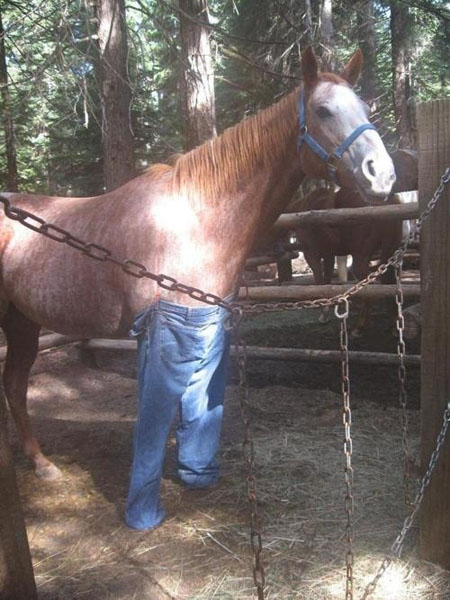 Silly horse, you've got them on backwards! Sheesh.
4

Ducks in hats and dresses
Don't mind them, they're just on their way to the barbeque at Tara.
5

Birds in sweaters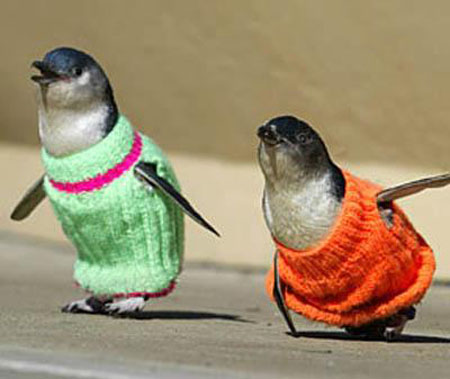 They want you to follow them on Twitter.
6

Cat in bunny onesie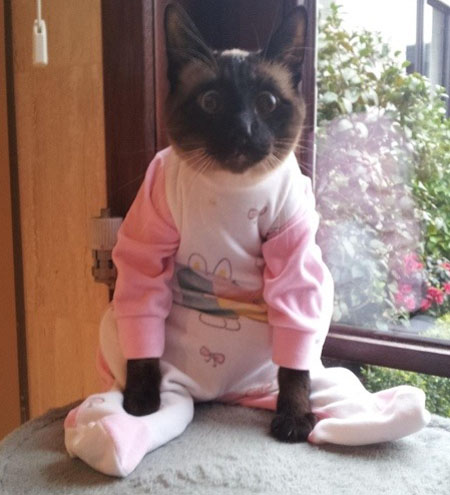 7

Ferrets wearing sweaters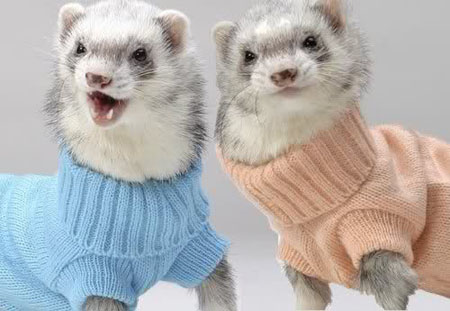 8

Dog in street clothes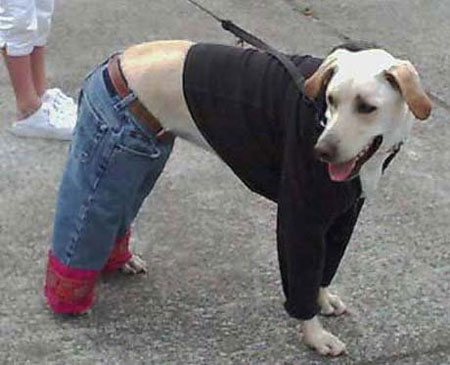 The belt really ties the whole outfit together.
9

Cat Lord Fauntleroy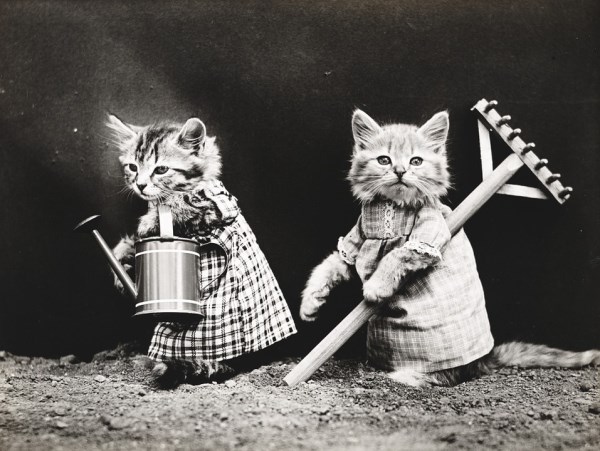 "Bring me my Fancy Feast at once!"
10

Dressed-up Dog