1

Men's Heels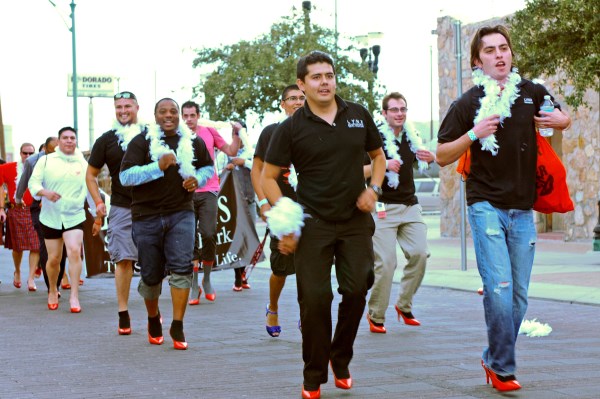 The other day, the NY Times ran a piece on fashion at some of the hippest, exclusive parties in town – and noted that countless men attending them were wearing high heels. Mind you, we're not talking Simon Cowell-high type of shoes, but heels that would probably make even a woman feel dizzy.
Some of them are lucky enough to fit into designer sample/women's sizes, but others have to look everywhere to find a manufacturer willing to customize their offering to fit them. All of them, though, insist that wearing high heels doesn't mean they're going out in drag. As they see it, men have far too few options when it comes to fashion, whereas the ladies have more than one could count.
Some men are even willing to pay upwards of $2,000 (€1,447) for a pair of their favorite designer shoes and it's all in the name of diversifying their wardrobe.
2

Male Lingerie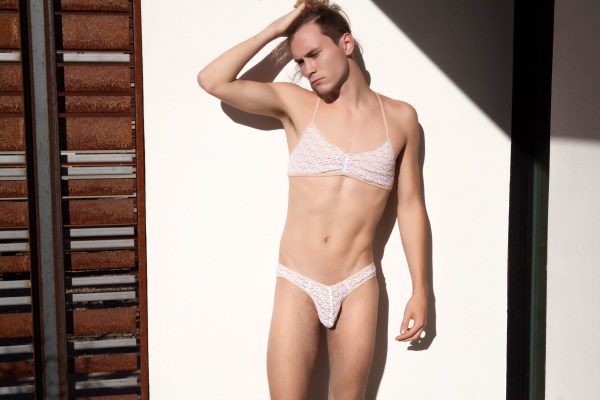 Lingerie is no longer just for the ladies; an increasing number of men are squeezing their buns into teeny tiny sexy undies too, and loving every minute. XDress.com offers a wide selection of male lingerie, from split seam thongs to transparent body suits. You can buy them online and, I hate to say it, they are affordable.
3

Men's Satin Tights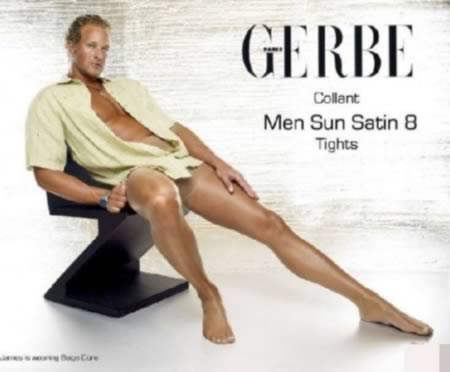 Up until now I had never seen men's tights, but they exist and people buy them. Maybe someday every man will wear them. But me and my band of merry men aren't ready for it yet. Are you?
4

Men's Mascara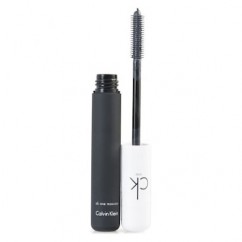 Twenty years ago it would have been unusual for a man to be buying under-eye concealer for his girlfriend, and unthinkable that he should be buying it for himself. But, if trend predictions are correct, it seems our department stores are about to be overrun with men buying make-up.
Make-up for men is quite the thing right now. Not just among the creative, edgy and experimental metrosexual classes, either. It's been inspired by the recent punk/goth revival, the proliferation of startling stick-thin males such as Russell Brand, and something American called Emo - emotionally charged punk rock music - with which the mascara-wearing group, My Chemical Romance, is proving rather popular. But if I'm intending to wear mascara, how should I do it? "All or nothing," advises make-up artist, Kay Montano, "I find men who wear make-up intend it to be undetectable, a little bit creepy. Trowel it on and forget all about subtlety."
5

Men's Monokini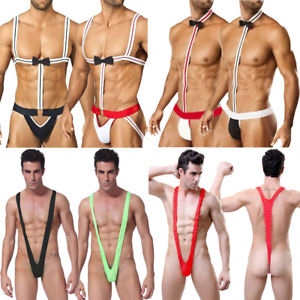 A Monokini is a topless swimsuit which includes only a bikini bottom without a bikini top. Normally, designers design this daring swimwear for women. But now, get ready to see men at the beach wearing sexy monokinis. Sounds weird but true. Emporio Armani's Spring 2011 runway presented men's monokinis. Quite Unusual!
6

Men's Skirts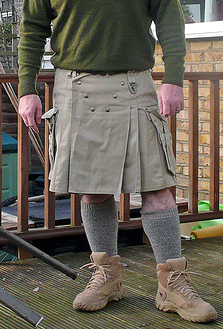 Men's fashion continuously evolves and this new trend has got me a little concerned. I'm talking skirts for men. We've seen designers send male models down the runway in various styles of skirt but they haven't really stuck and bled into the mainstream. Not until designer Marc Jacobs started wearing them did the man skirt get enough attention and H&M carried them as part of their Spring 2010 collection.
7

Men's Pantyhose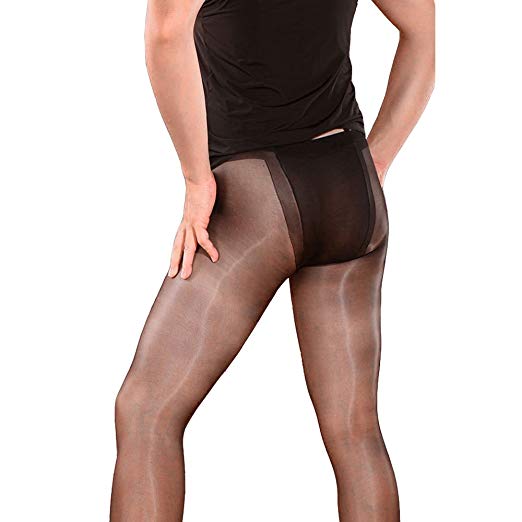 If women are worried that their previously exclusive fashion domain is being invaded by men in mascara and man-bras, there's another cause for concern. "Mantyhose" are pantyhose for men, the latest in a string of men's fashion trends straight from the bizarre files. According to its website, "everyone, from truck drivers to cowboys, are wearing them."