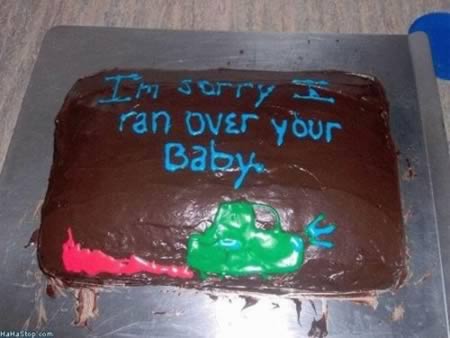 I think it will take more than a cake to apologize.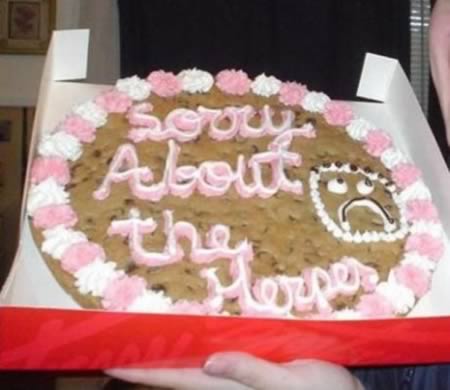 This is one cake I hope I never get.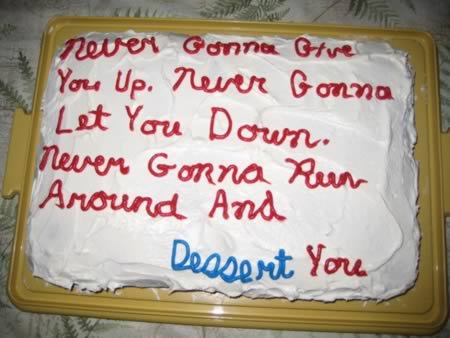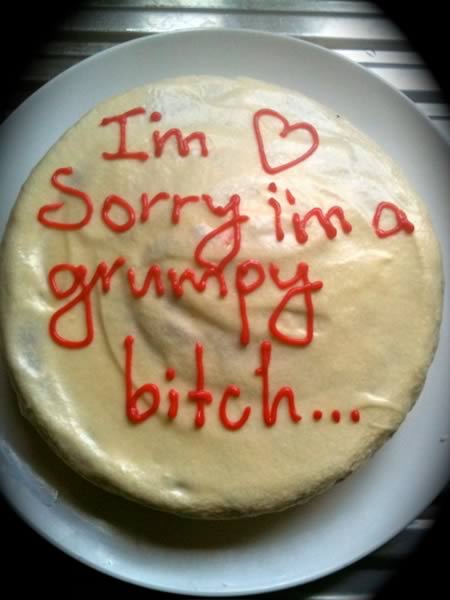 "Hey, at least I can bake."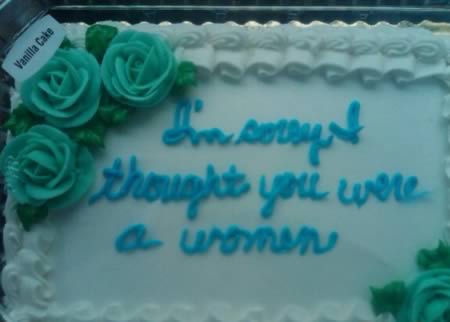 An honest mistake deserves a cake!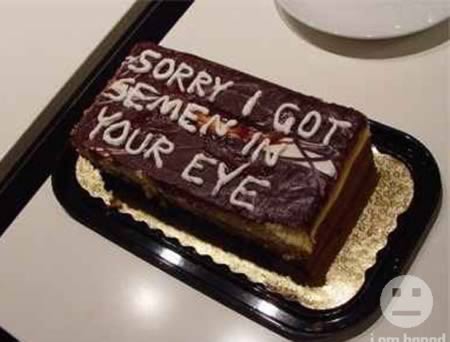 No matter what, always apologize with a cake.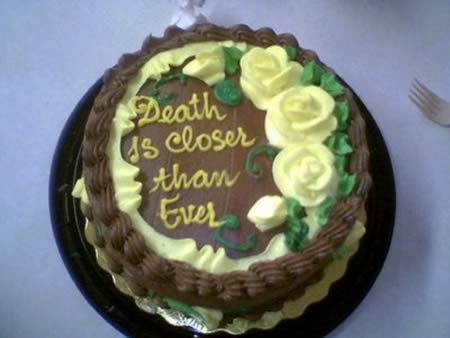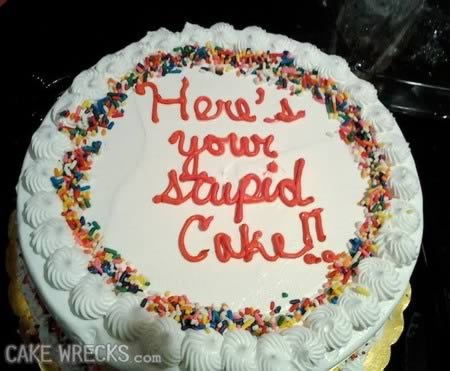 You should never force someone to make you a cake.