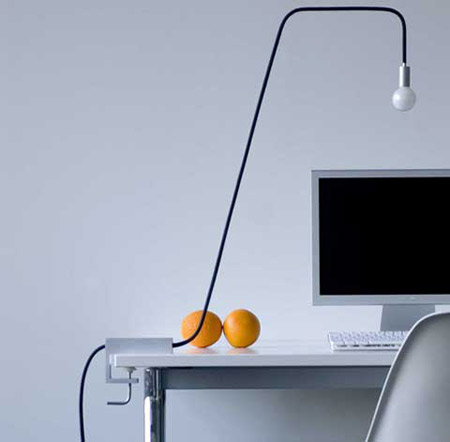 Minimalist design, just an ordinary electric wire braided into aluminum clamps on the table, with the electrical cord reinforced to hold the lightbulb at the end. This simple system consists of a wire and clamps and can decorate your home, office, or the lobby, with light.

The Nepa Lamp is a two-dimensional "lamp silhouette" that stands six feet tall. It's wall-mounted and equipped with friction hinges to allow the piece to pivot away from the wall. Designer Giles Godwin-Brown.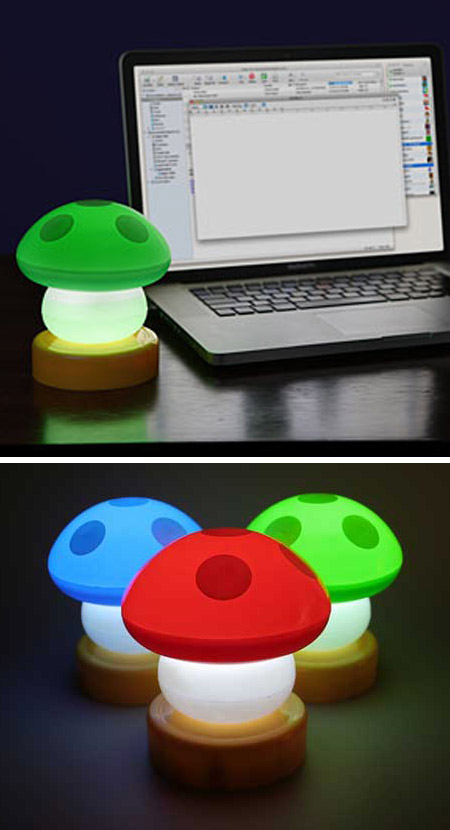 Mario want to illuminate his workspace with these super cute Mushroom Lamps. The red lamp makes Mario sit a little taller and the green lamp gives him the energy needed to power through until the weekend. If you put them on your desk, they may do the same for you!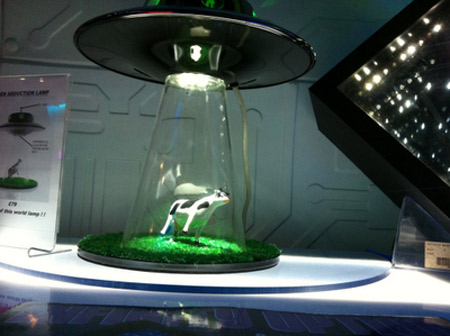 The aliens have landed! Scream and run for cover! This fantastic Alien Abduction Lamp seemingly hovers on your tabletop as the light beam underneath captures an unsuspecting cow. The Alien Abduction Lamp looks like something out of a 1950's B Movie and is a fantastic table lamp for any office.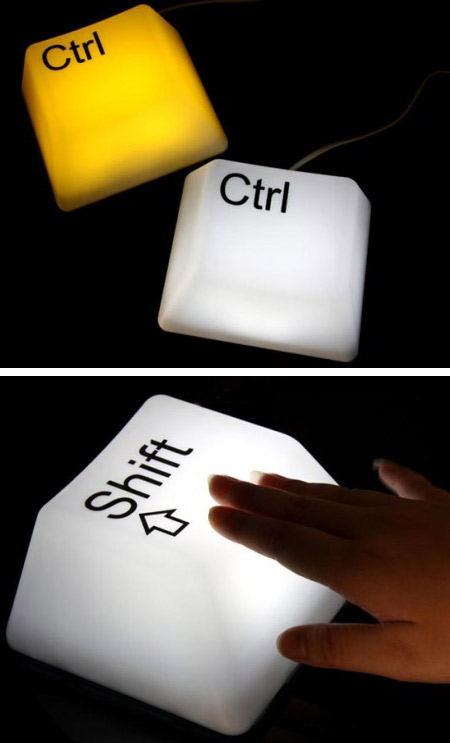 The next thing you might want to put beside your laptop or all-in-one-pc is a unique lamp that can project a feeling of technology. Take a look at the following radiant, glowing pieces which resemble your keyboard Ctrl and Shift keys, only in much bigger sizes.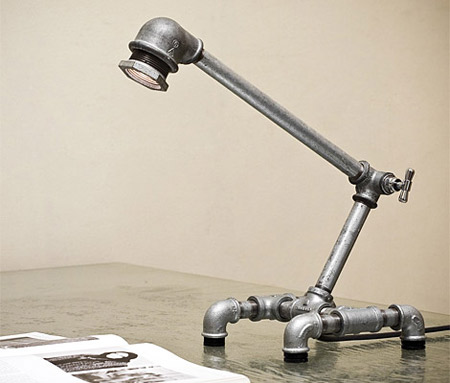 If you love industrial-inspired furniture and fixtures, you'll find the Etsy KOZO3 Designer Desk Lamp doesn't disappoint. Just tap the custom-designed on/off switch to provide light at home, or in the office, and that will add a distinctive touch to any room.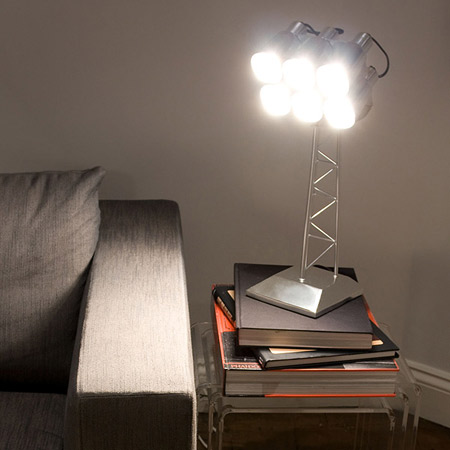 Inspired by the beautiful game of football, the "Floodlamp" is a practical, stylish, beautifully engineered, and completely original, table lamp. Flick the switch and you'll experience all the spine-tingling excitement of a big evening kick-off right there in your own home or office.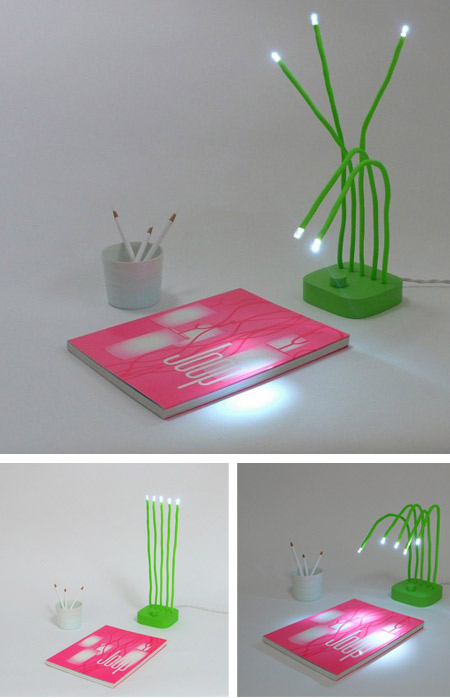 FRESH is a reading lamp designed by American designer Victor Vetterlein, and the lighting design is inspired by high, wet grass. Wet grass is shown bent, due to heavy moisture, and water droplets are visible strengthening sunlight. This unique designer has successfully applied himself to design a unique, fresh, and fun, light design.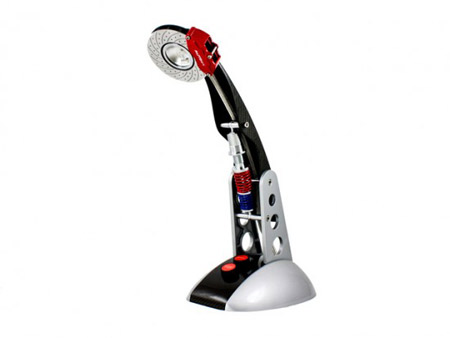 The ultimate car enthusiast deserves the ultimate desk lamp to match. This amazingly detailed car-themed lamp features real carbon fiber on the base and the arm, and is made out of high quality billet aluminum.This is sure to make a great gift for the true diehard car enthusiast in your life.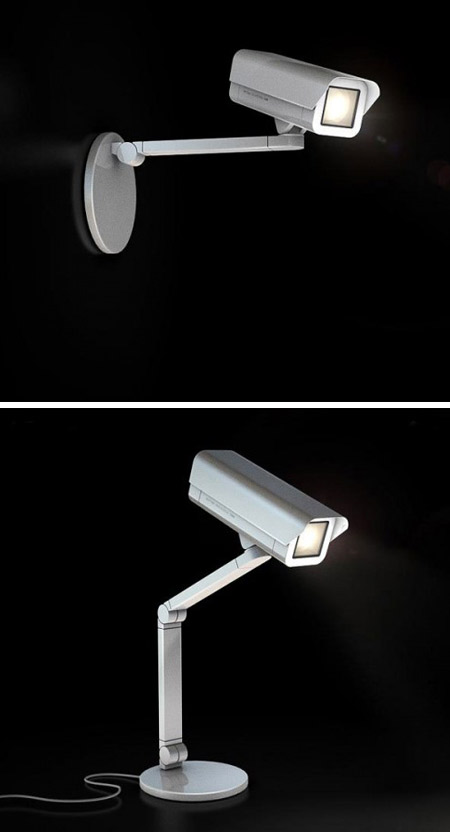 Perhaps you may ask "Why is there a security camera on my desk?" It seems more and more devices are disguising themselves as other devices. This, at first glance, appears to be a security camera, when in fact, it's a light. It'd definitely make a humorous light sitting on your desk.