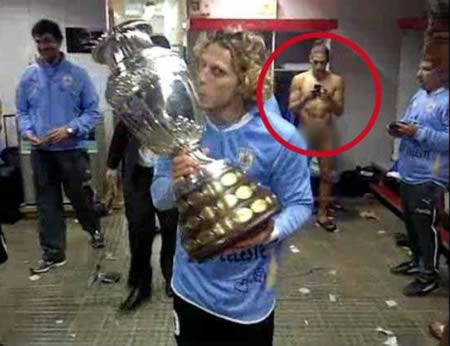 Diego Forlan is one of the most tech-savvy footballers around. During the last World Cup he famously filmed Uruguay's mammoth BBQ sessions as well as plenty of footage from inside the camp as they reached the semi-final. So, it came as no surprise that Forlan had uploaded a video within minutes of Uruguay's Copa America final victory over Paraguay.
Except it came down almost as quickly since it featured some x-rated content – defender Martin Caceres standing butt-naked behind Forlan holding the Copa America trophy. Whilst many will find Sebastien "El Loco" Abreu's tiny blue pants offensive, the footage of Caceres texting on his phone wearing just a pair of sandals is x-rated and undoubtedly caused Forlan to remove the video from YouTube.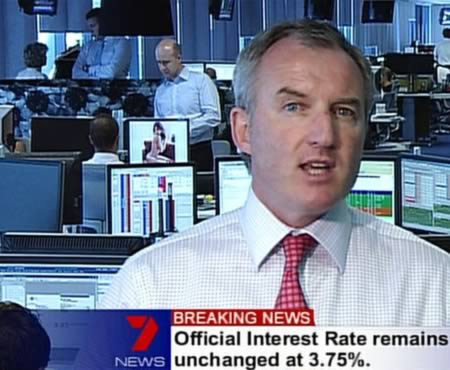 While Channel 7 was doing a live news report, a worker was caught in the background looking at porn.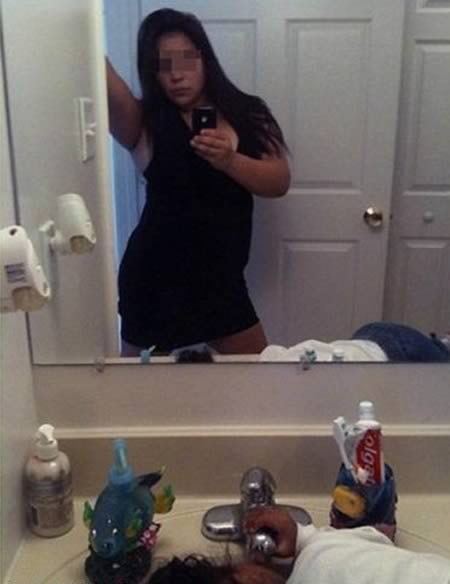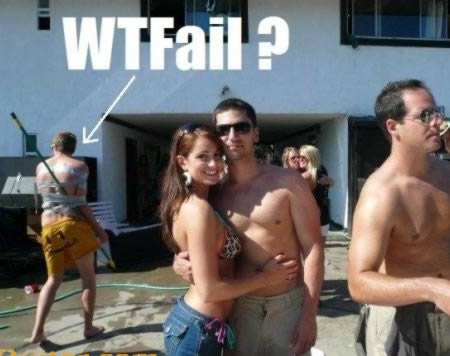 The cutest photo can be ruined by a collegiate duct-taped boy.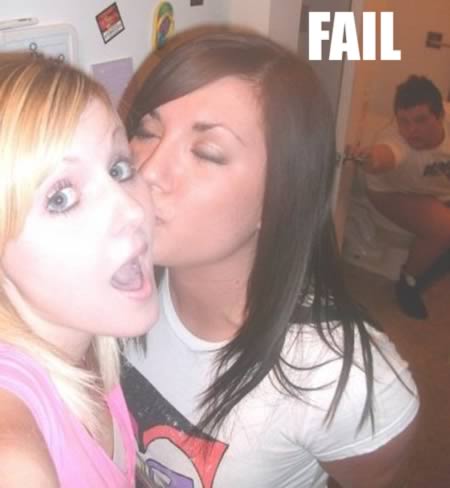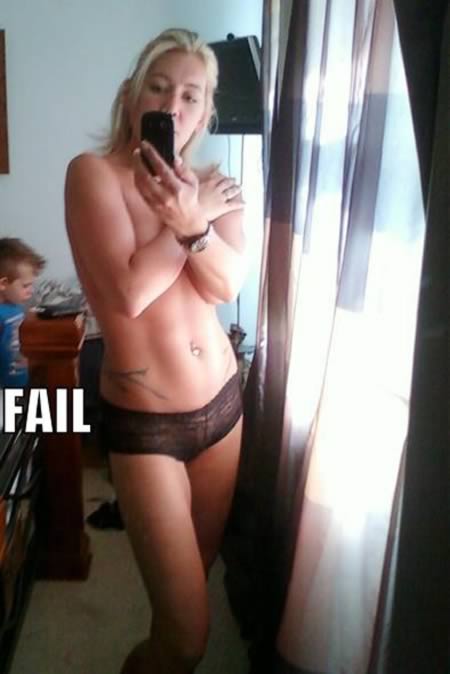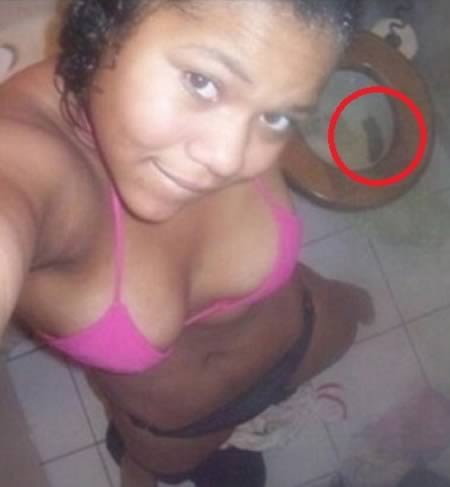 This photo is a classic. My question is: why do people keep trying to be sexy in the bathroom?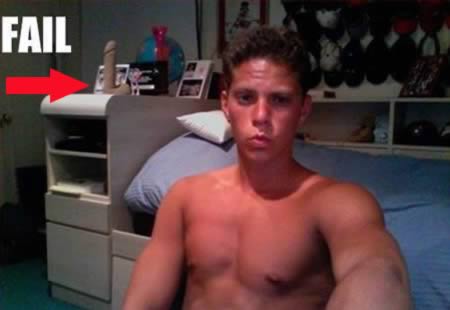 I think we have a winner.