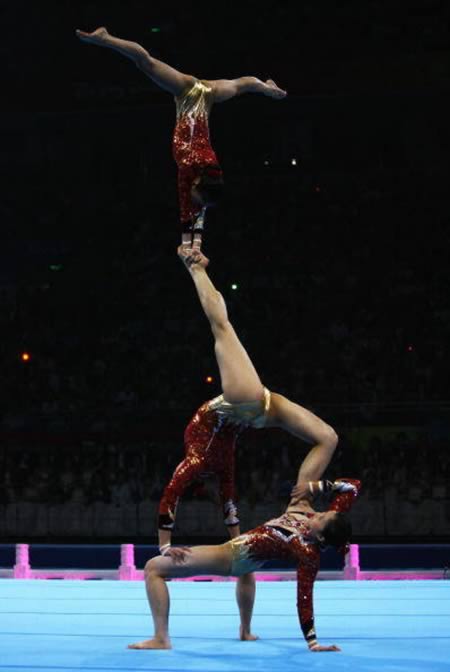 Acrobatic gymnasts at the 2008 Olympic Gymnastics Gala.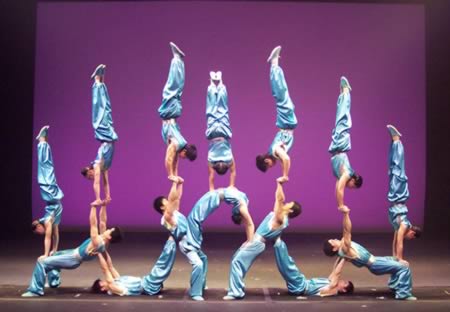 Not only does Beijing offer breathtakingly beautiful scenery, but it also allows you to experience one of the most accessible and traditional forms of Chinese entertainment; acrobatics.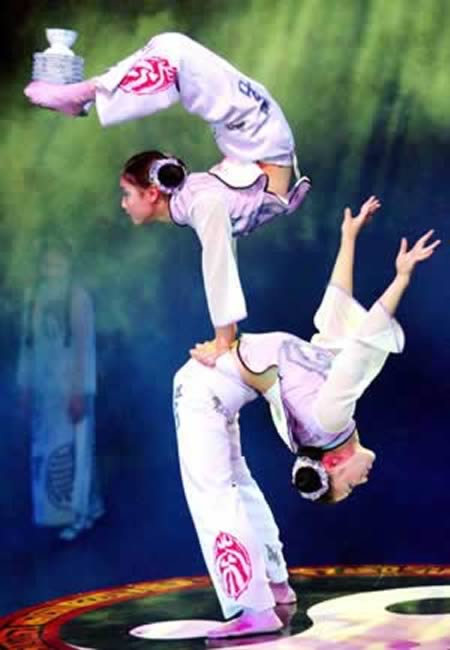 Young Chinese acrobats perform for tourists in Wuhan, the capital of China's central province of Hubei. China has launched a campaign to revive its once-booming tourism industry.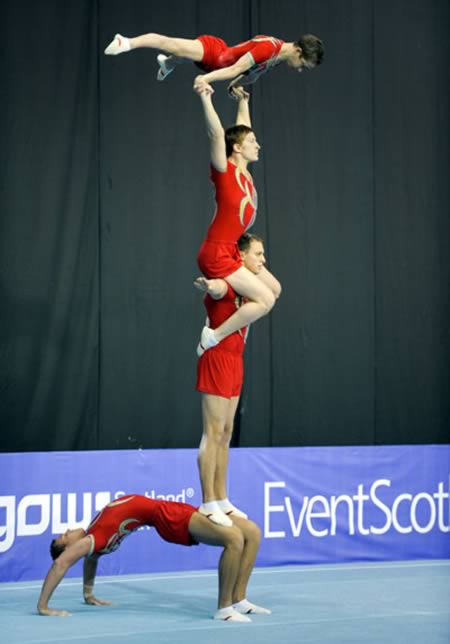 The final session of the 21st Acrobatic Gymnastics World Championships was opened by the Men's Group from Azerbaijan performing their combined routine. The group's first skill was a one man based pyramid with one arm handstand, crocodile and straddle lever performed by the top, with transitions of the bases, which they held well.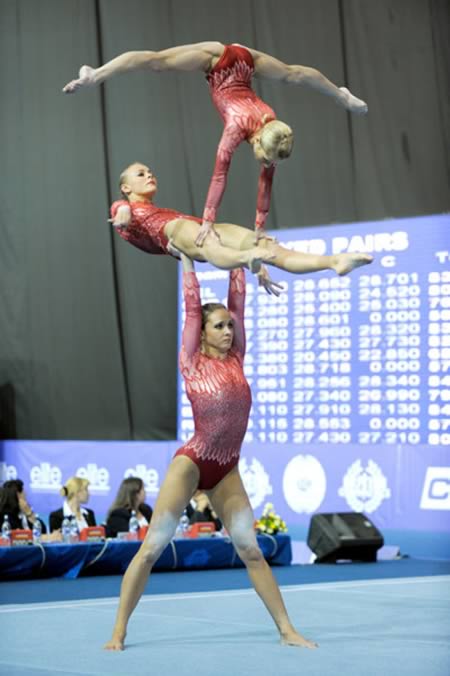 Belgian group at the World Acrobatic Championship finals (2008).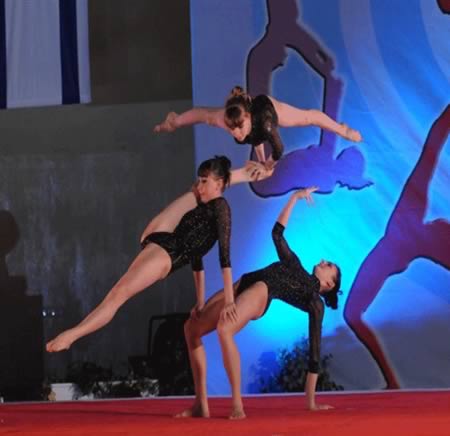 Gymnasts from the Russian team at the 2009 Gymnastrada.