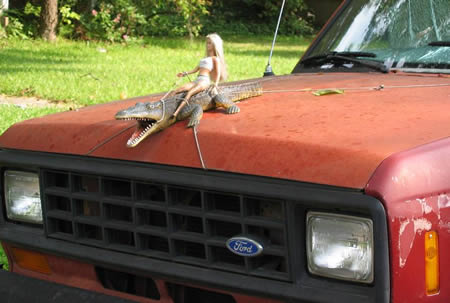 "Crocodile" Barbie, spotted as a hood ornament in Hyde Park. Keepin' Austin Weird!
Chrome woman sitting atop a Cadillac, how cool is that?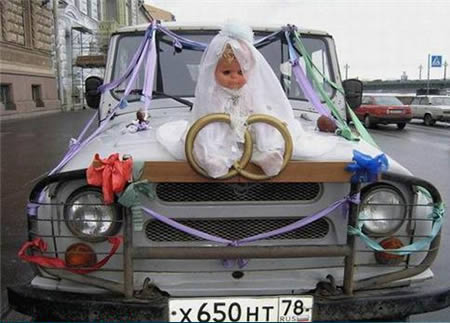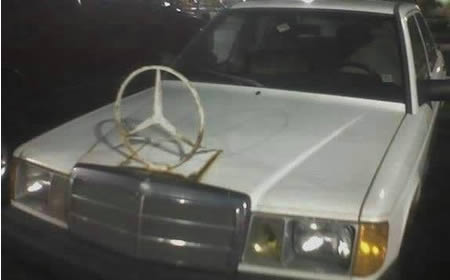 Let no one forget I'm riding a Mercedes.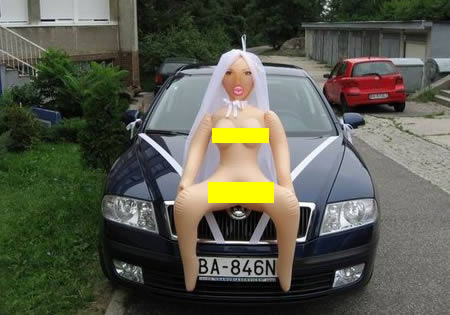 You are probably wondering whether this guy actually drove around like this. The doll appears strapped on, so I am guessing he did.
According to our reader Petr, "this photo is from a bride's car (that is a car, in which the bride is taken to the ceremony) at the wedding from Slovak Republic, obviously meant to be hilarious/funny (well and let's not talk about the taste...:-) ".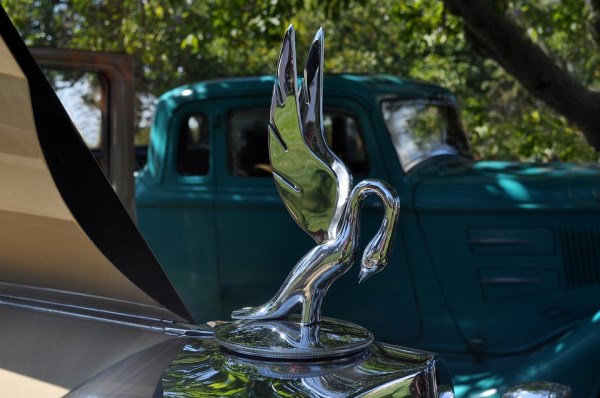 Potato Pig hood ornament.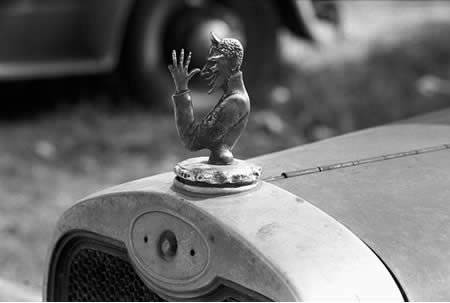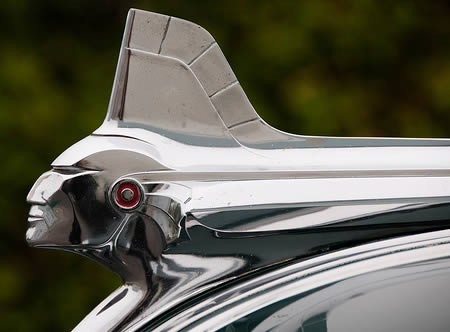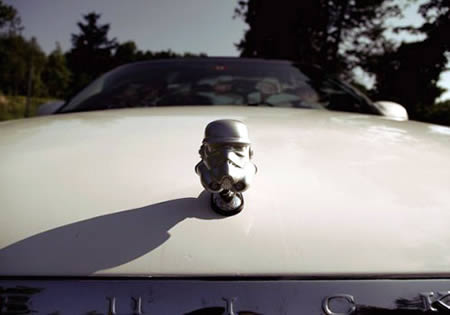 Stormtrooper on a Buick, what a strange combination.