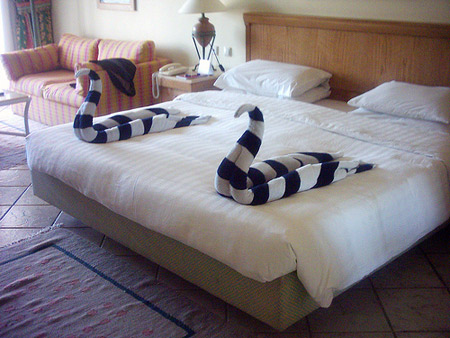 Towel swans from a hotel in Egypt, using striped towels. The thick, black and white stripes help tip the scales closer to chic than cheesy.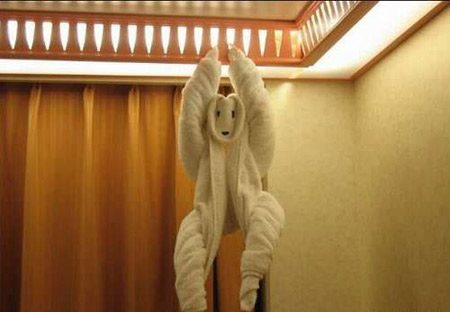 A Ninja, right? It's supposed to be a monkey, but we like the idea of cleaning crews toiling away folding up Ninjas a lot better.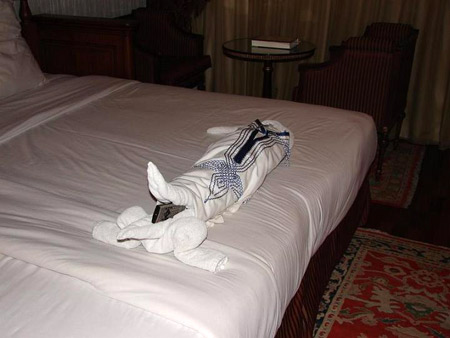 A Nile crocodile origami towel in Cairo, Egypt.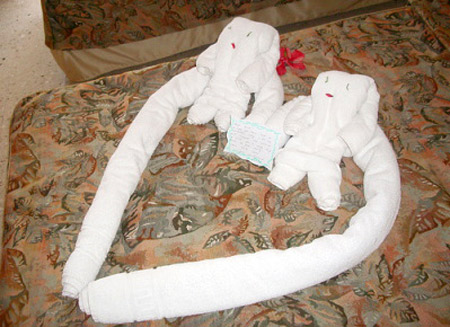 Yes, hotel origami towels are still alive and well, at least at the Hotel Las Cuevas in Trinidad, Cuba.