Etsy is a site where you can buy handmade crafts, apparel, and artwork online. Some of the products there are gorgeous and well-crafted... but others are undeniably bizarre, which is why there is a popular website called Regretsy that's dedicated to finding and mocking some of the weirdest Etsy items.
Read on to discover ten truly mind-boggling pieces of handmade... stuff.
1

Leather Floral Bib Necklace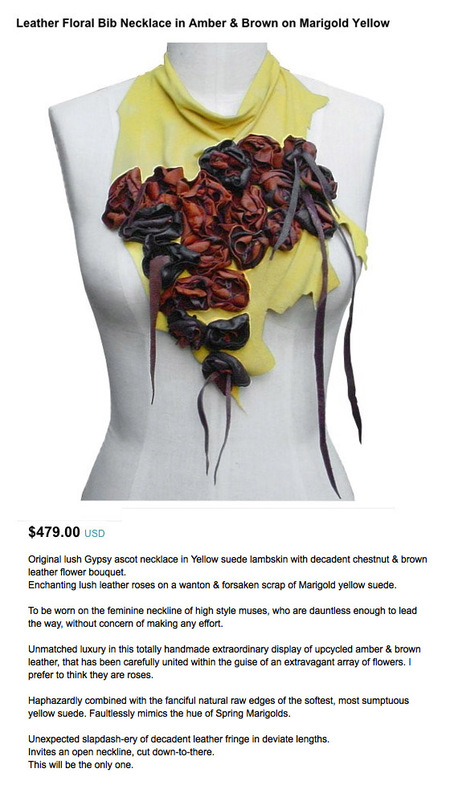 This happens to our kid's shirt when he tries to read in the car.
3

Crocheted Scrumble Cloche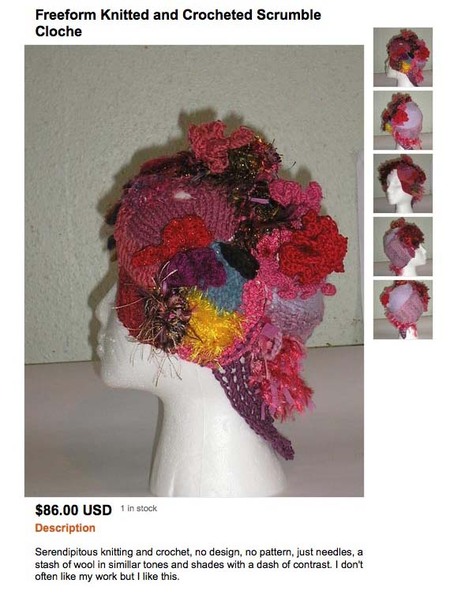 Just what you've always wanted -- a hat that looks like a head wound!