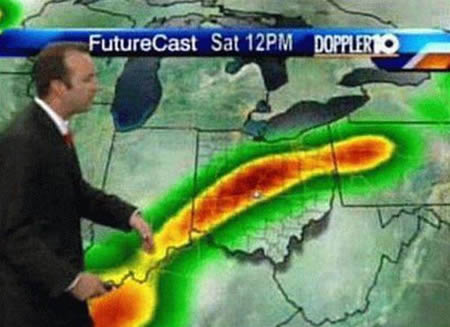 There goes a happy weather man!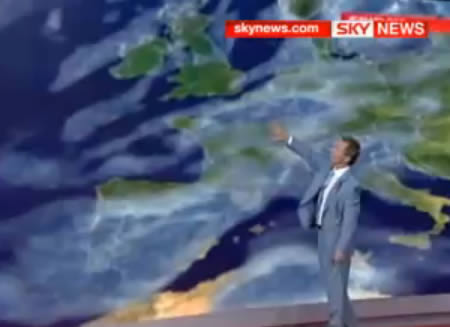 Sky weather man watches East Anglia fall.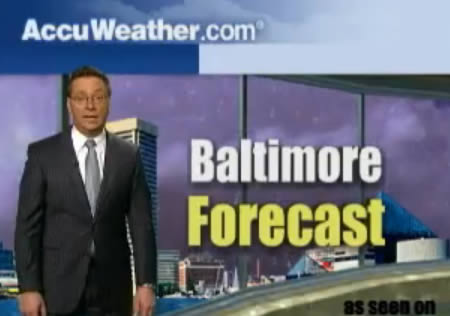 This weather man takes the stormy forecast a little too seriously.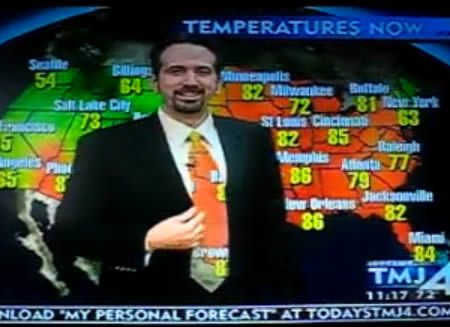 TMJ4 Meteorologist wears green tie on green screen while giving weather report. He becomes a living panel.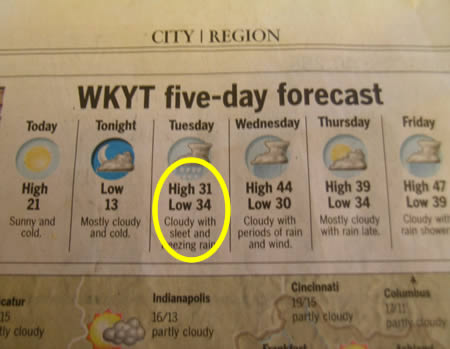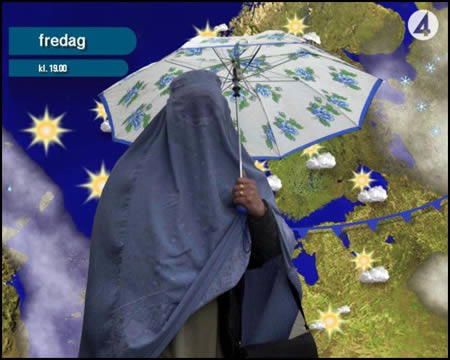 Doesn't she have a waterproof burka?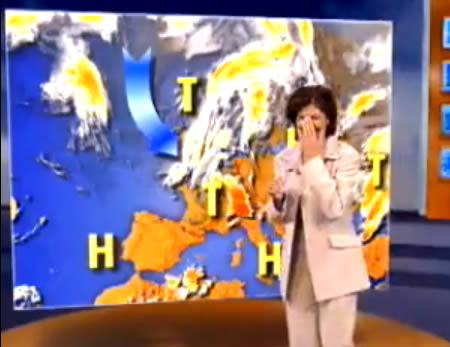 This weather woman can't stop laughing!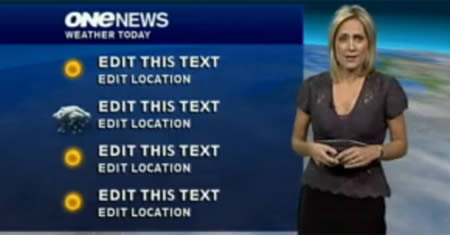 Weather forecasters are often criticized for getting it wrong - but not normally like this.
Meteorologist Karen Olsen was left red-faced during her slot on One News in New Zealand when the screens which were meant to display her forecast were left on their default.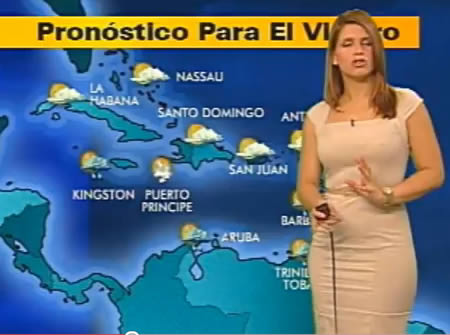 NY1 Noticias weather girl Irene Sans farts during her weather forecast on 4/6/2010. The sound was not added in for humor and was aired like this all day on 4/6/2010.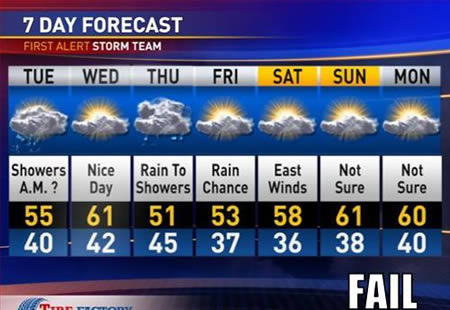 Not sure? Well, at least it's an honest weather forecast.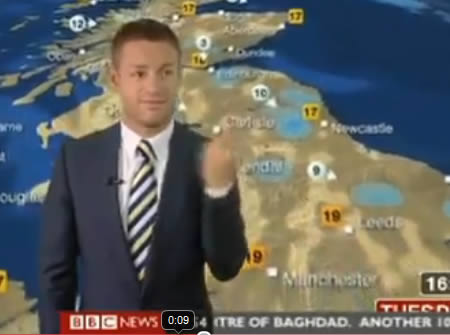 The BBC and the Met Office have been forced to apologize after weather man Tomasz Schafernaker was caught live on air making an obscene gesture at a newsreader.