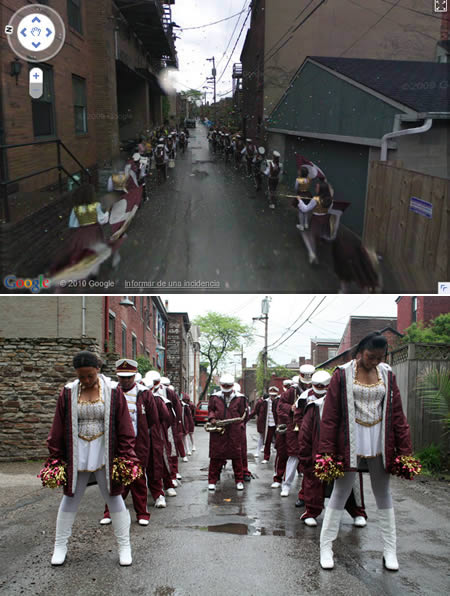 With the cooperation of the Street View team, Robin Hewlett and Ben Kinsley have turned Sampsonia Way in Pittsburgh's Northside into a canvas for a series of staged scenes. The project, called Street With a View, features neighborhood residents acting out different scenes, in this case, a parade.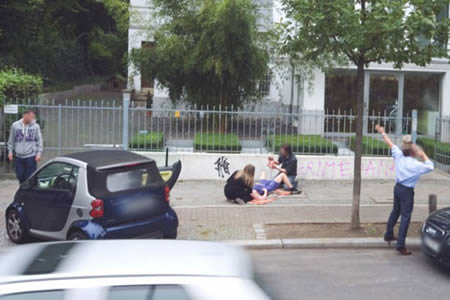 A Google Street View camera apparently caught a baby being born on a Berlin pavement – but Google has confirmed that it's not real. The 'birth' seemingly took place at 37 Hubertusallee in Wilmersdorf, a borough of Berlin. Google Germany confirmed via their Twitter feed that the birth scene was a hoax, though precisely who staged it remains a mystery.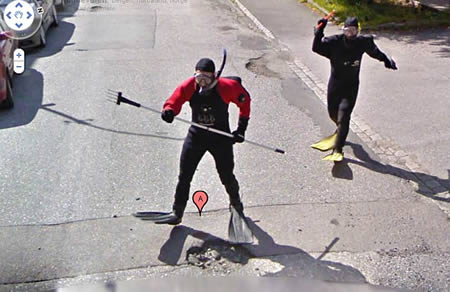 Two men in Norway have made a splash on Google Street View by chasing down the internet giant's camera van dressed in full scuba gear and brandishing pronged forks. Photos show the pair of pranksters in Bergen, south western Norway, patiently waiting on deck chairs for the Google van to pass by. When the van finally comes along, the men jump up and chase it all the way down the street waving their forks.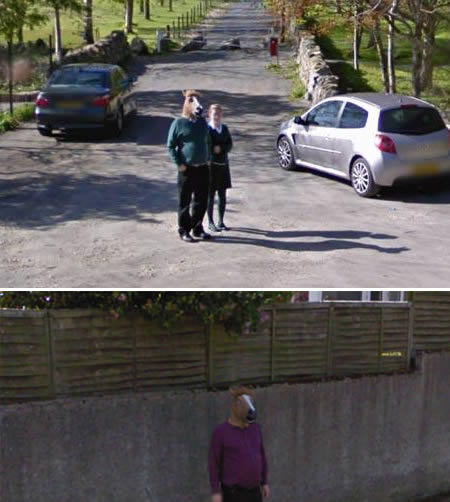 Many strange bizarre things can happen on Google Street View, the mysterious "Horse Boy" has once again resurfaced on Hazledene Road in Aberdeen. The mare masked individual is making a name for himself as some believe this is a corporate staged stunt for some product or event.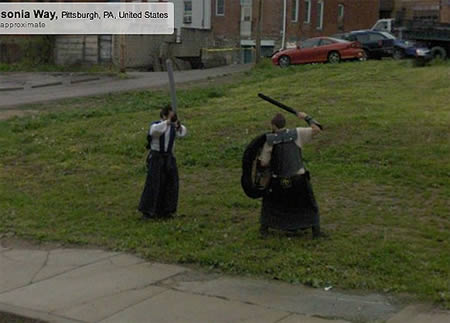 Final fantasy warriors. Another scene from Pittsburgh.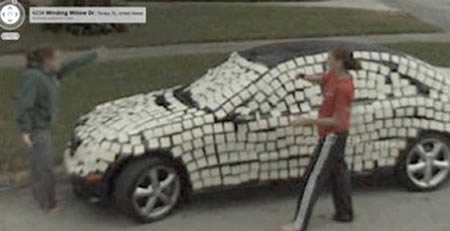 How many post-its does it take to be famous on Google Street?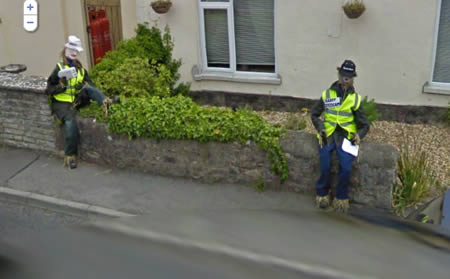 Are you filming us? Then we are filming you. Scarecrows with speed cameras.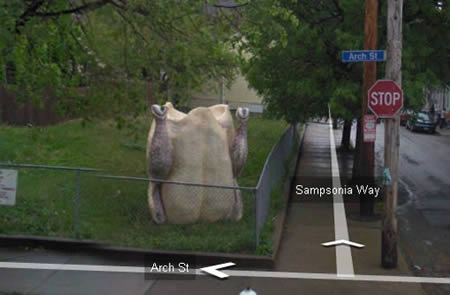 If you check out the Google Street View image for Sampsonia Way and Arch Street in Pittsburgh, this is what turns up.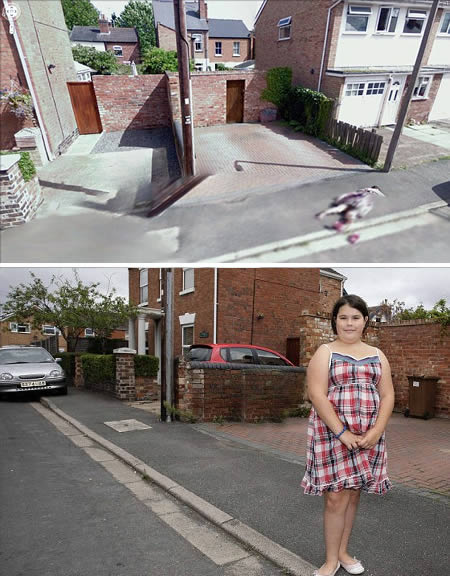 Residents of Middle Road, Worcester (England) were alarmed after viewing what appeared to be a dead girl in their neighborhood on Google Street. Only thing is, she was faking. According to the girl, her innocent game just happened to coincide with the arrival of a Google Street View car to record the images of the road.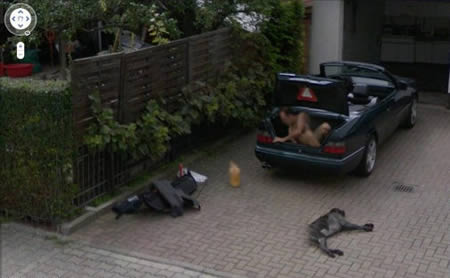 This is by far the most unsettling scene from Google Street. That is a naked man, either climbing into or out of the trunk of a convertible. And we think there's a pretty good chance that dog on the ground is not among the living.
NOTE: Our reader Denice explained that: the "naked man in the trunk" isn't naked. Thats a german man that tried to change the lamp of his mercedes back light and clean his trunk. It was summer and really hot and he just wore short, light brown shorts. The trick with the back light is, that on this model you just can reach it from the inside of the trunk, so he just moved in.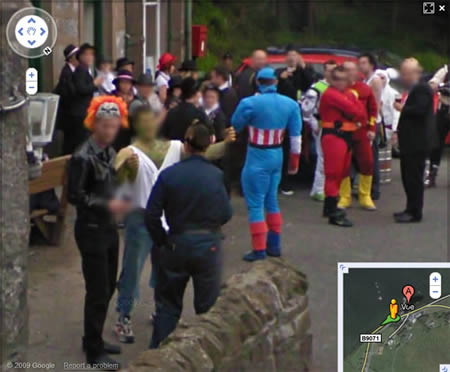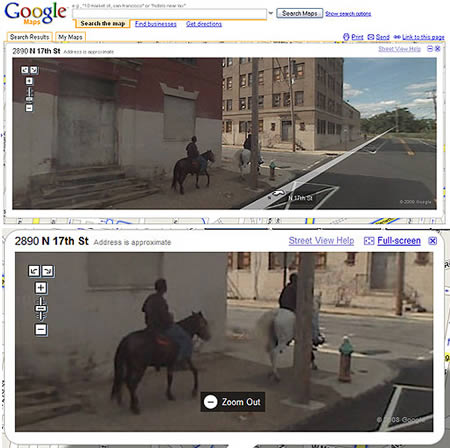 Open up your browser and pay a visit to the intersection of N. 17th Street and W. Cambria St in Philadelphia, zip code 19132. You won't see anything right away. Go South one click and face the reddish building. Behold! Two Urban Cowboys, making their way down N. 17th Street.
According to our reader Natalie, this is not staged.