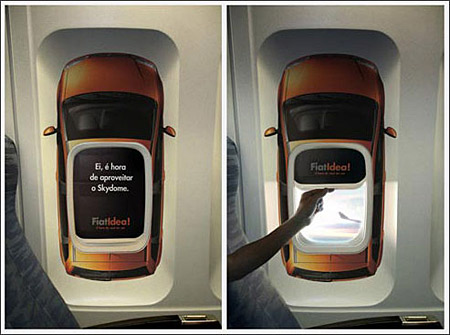 These fun airplane-window ads were created by Leo Burnett in São Paulo for Fiat.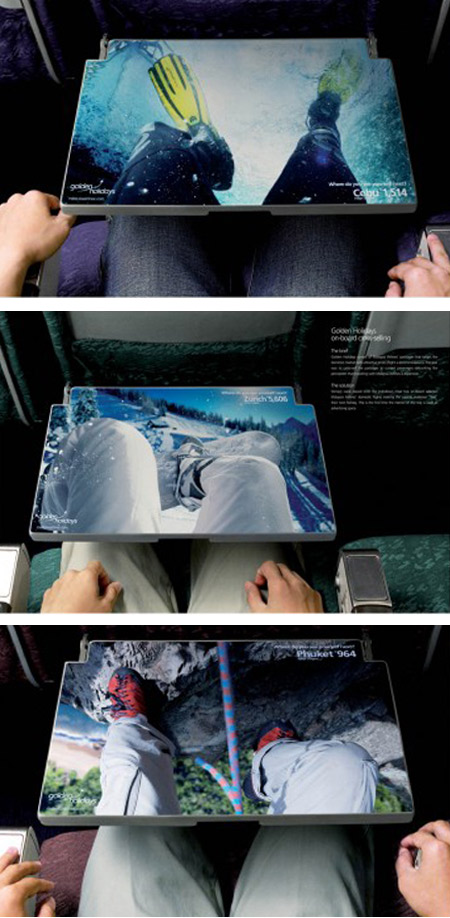 Golden Holidays consist of Malaysia Airlines packages that target the domestic market with attractive prices (flight + accommodation). The task was to cross-sell the packages to current passengers debunking the perception that traveling with Malaysia Airlines is expensive. Stickers were placed onto the pull-down meal tray on-board selected Malaysia Airlines domestic flights making the captive audience "feel" their next holiday.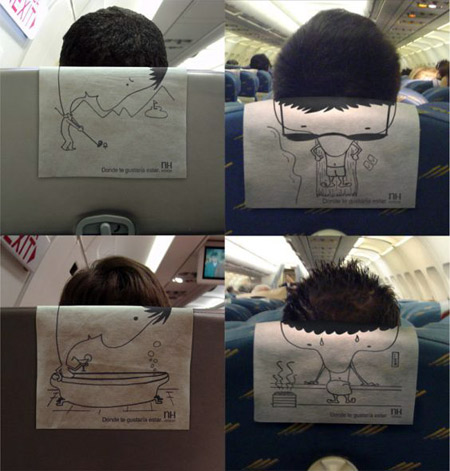 NH Hotels advertisement was placed on Iberia airlines headrests. On the back of the headrests you could see illustrations enjoying the different activities offered by NH Hotels: golf, beach, sauna, etc. When people sat they would see the illustration in front of them and just above the illustration's head you could see the hair of the person seating right in front as well, as if it were the illustration's own set of hair.
This ad is to promote the Gillette Mach 3 razor. This aircraft has since been retired from Virgin Blue's fleet and was last seen in Christchurch to be repainted and returned to lessors.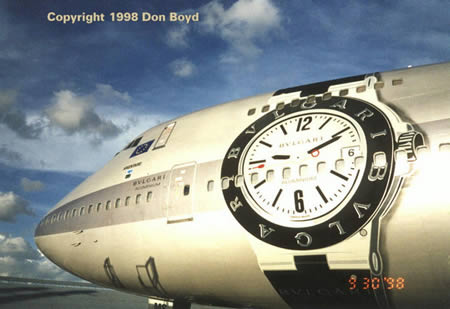 Advertising for Bulgari designer watches in Alitalia Boeing 747-243B.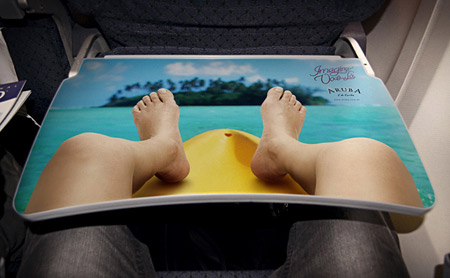 This ad campaign was created by Lew'Lara/TBWA and was designed for the the Aruba's Tourism Office.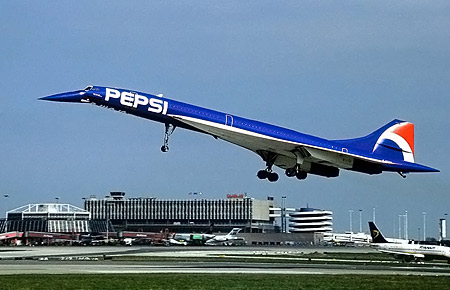 Pepsi began looking for a spectacular way to advertise their products, so they decided to put the company image on the fuselage of a Concorde.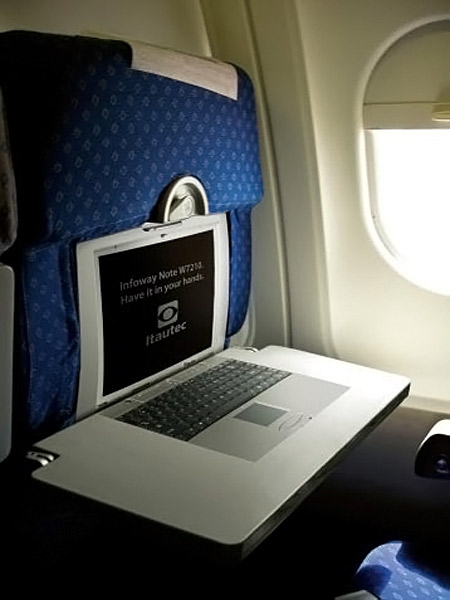 A decal for a Brazilian laptop brand placed on tables in an airplane. Awesome.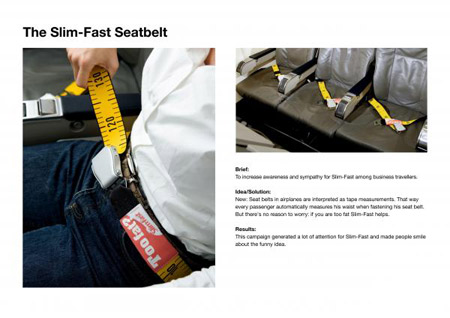 The Print Ad titled Airplane Seatbelt was done by Scholz & Friends advertising agency Slim-fast Company (for Allpharm) in Germany. It was released in December 2004.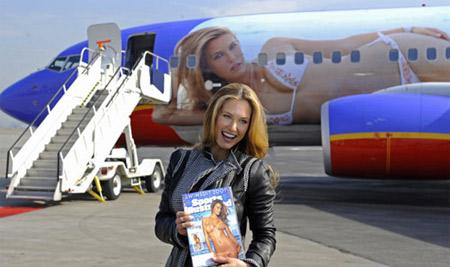 In 2009, Southwest Airlines unveiled the newest addition to their fleet of aircraft: this Boeing 737 with a gigantic painting of swimsuit Israeli model Bar Rafaeli.