Is there a better way to celebrate love or friendship than getting permanent matching tattoos? Take a look at some of the most creative matching tattoos couples we've seen.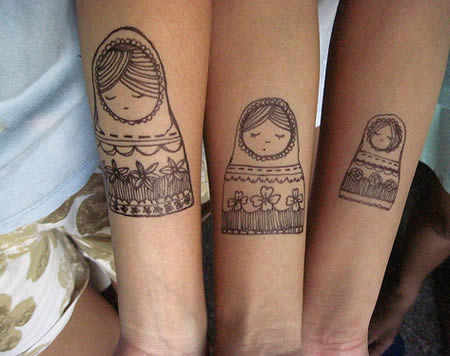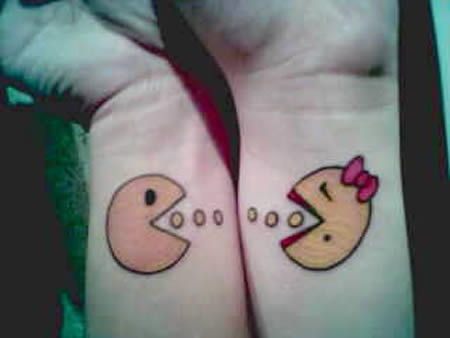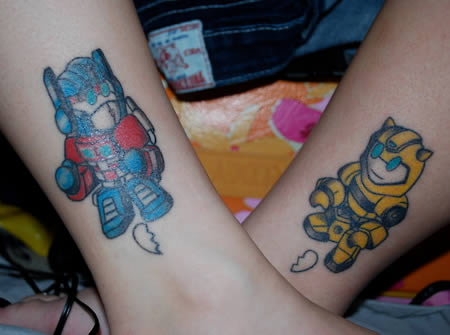 Baby Optimus Prime and Bumble Bee.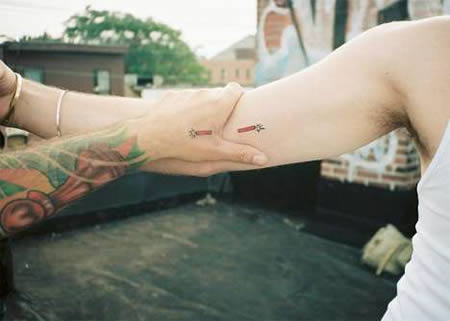 Bombtastic Friendship Tattoos.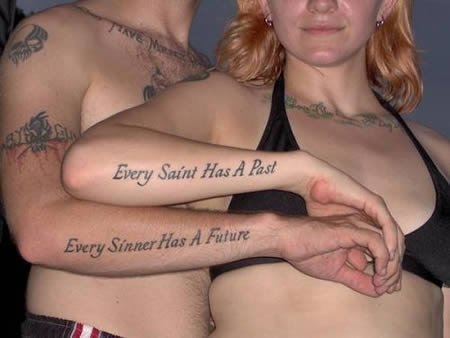 Philosophical couple. Quote of Oscar Wilde, in the book "A woman of no importance". (Thanks, Agathe)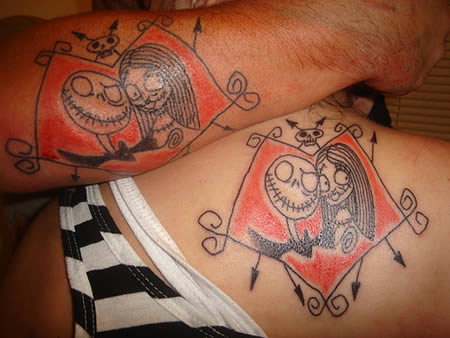 Looks like a scene from Nightmare Before Christmas … how romantic!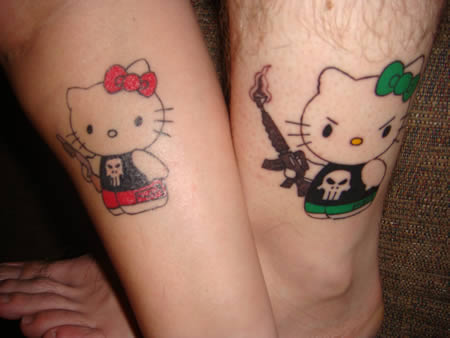 Matching pair of Hello Kitty Punisher tattoos.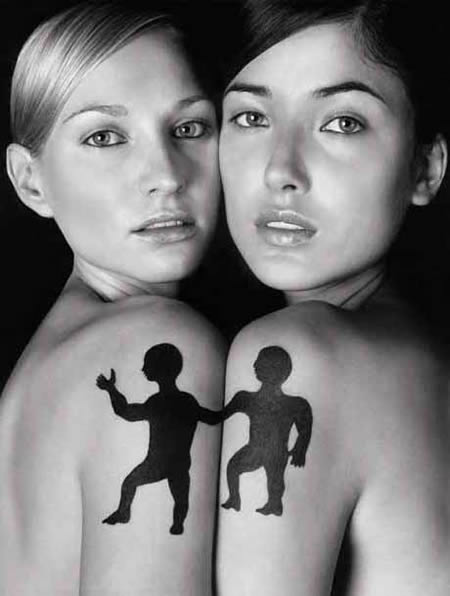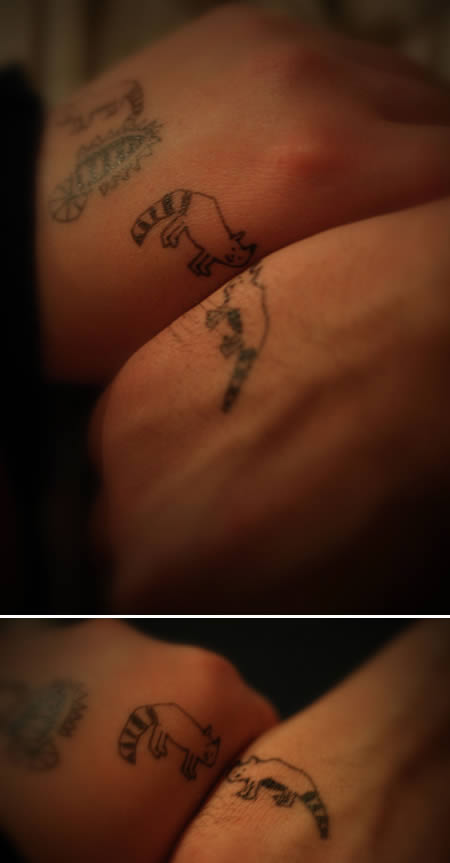 Men's best friend tattoos.