It's your big special day and you can do whatever you want, right? Meet some couples that chose some crazy and amazing wedding cakes that are going to make you say 'WTF?'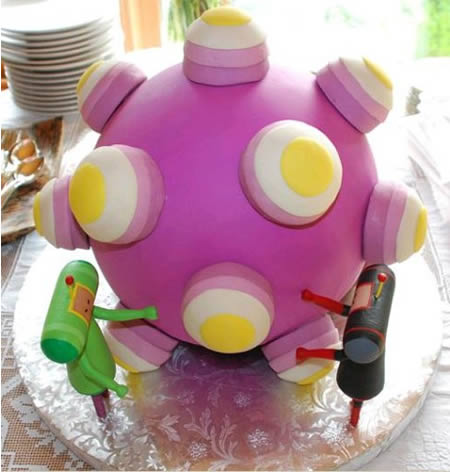 Take a look at this katamari wedding cake. Not a topper, not a tier, but an entirely round katamari (a magical ball that allows anything smaller than it to stick to it and make it grow) in wedding cake form.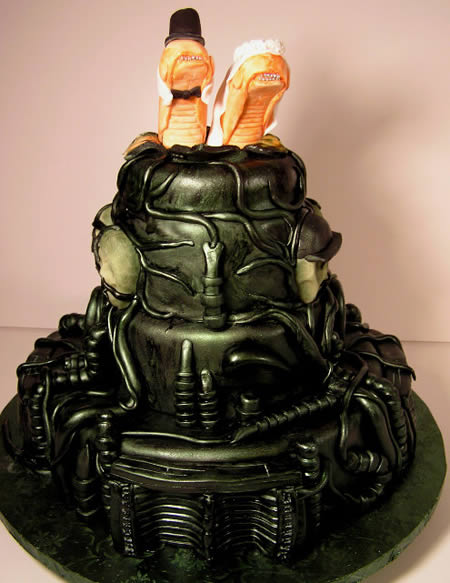 Awesome Alien wedding cake from Jet City Cakes.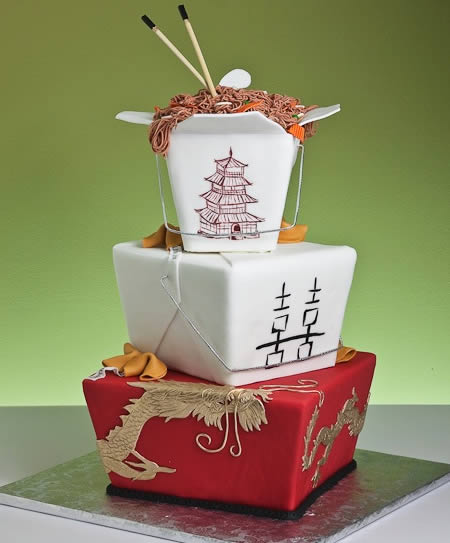 This Asian-inspired Chinese Take-Out Wedding Cake spares no details, even down to the chopsticks!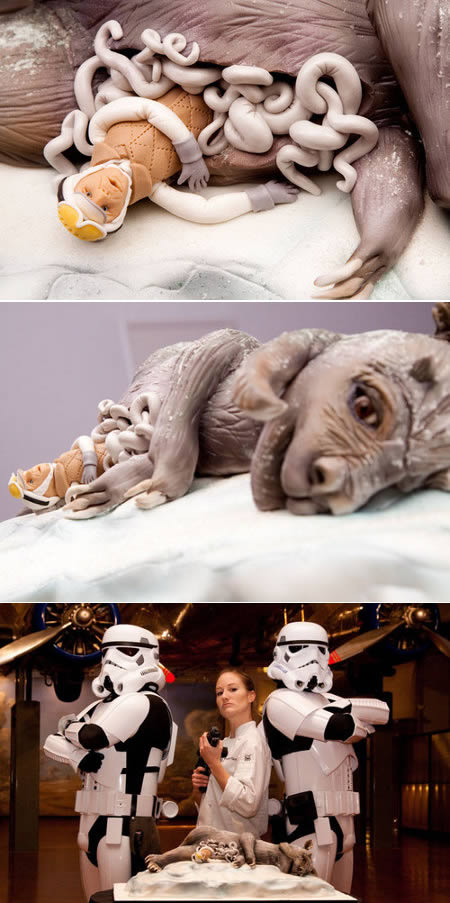 Dead Tauntaun Wedding Cake… how much weirder can it get?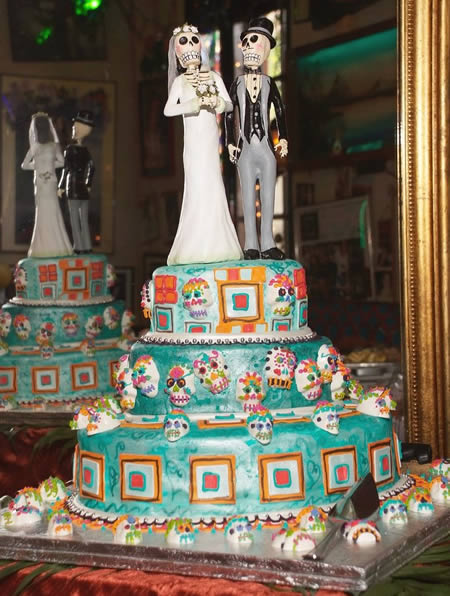 Día de los Muertos (day of the dead) inspired wedding cake created by Kathy Thomson of Calamity Cakes.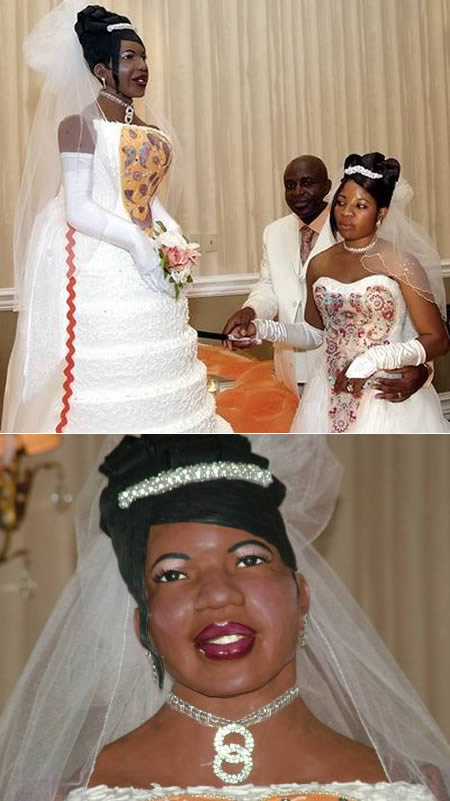 I think we have a winner!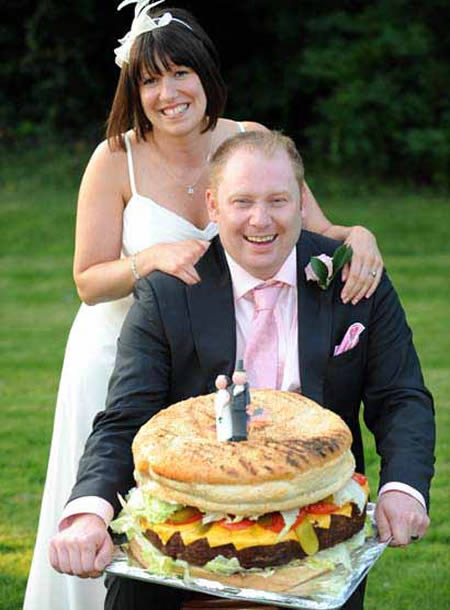 A British couple wanted to do "something different" to celebrate their marriage and did so with an unusual variety of wedding cake - a giant burger.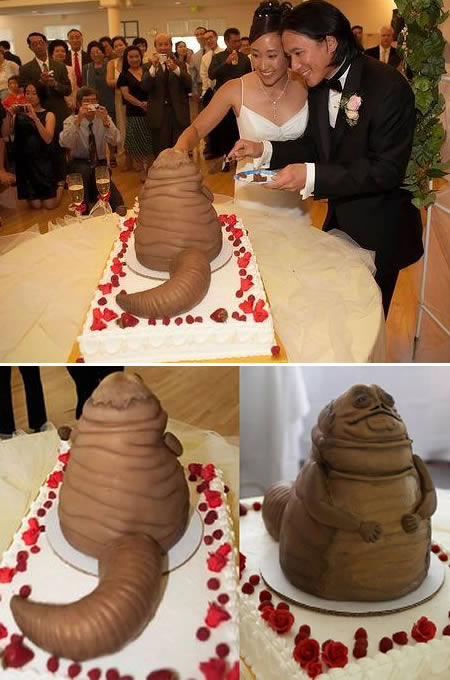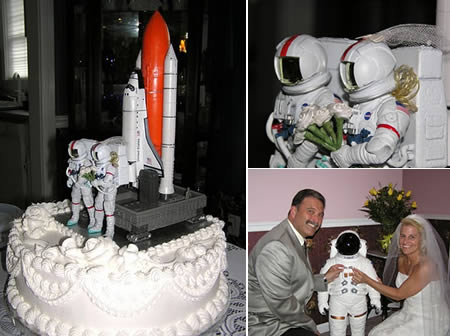 Wedding cake, complete with detailed Space Shuttle launch pad - Check!
Astronaut cake topper, with flower bouquet and veil - Check!
Fake astronaut ring bearer - Check!
Houston, we have a wedding!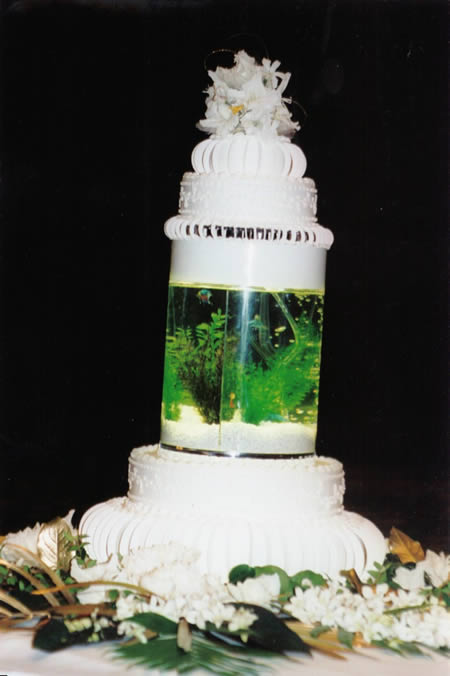 How about this fish tank in a wedding cake?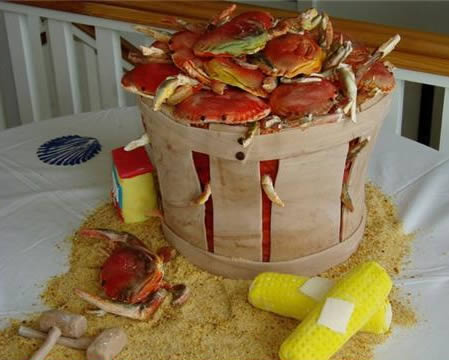 Holy Crab, a bushel of crabs wedding cake.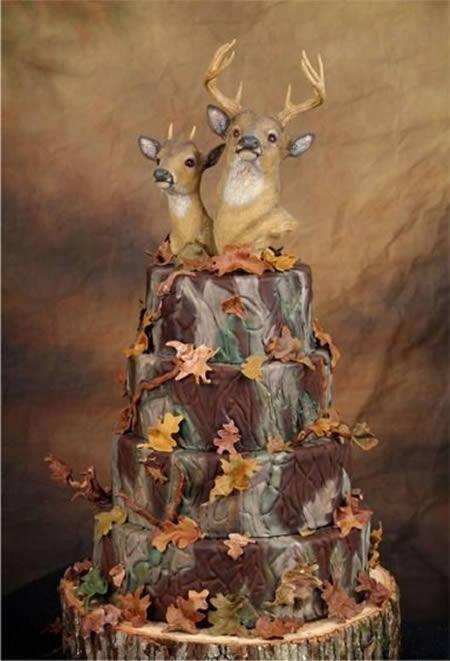 That's why you should never let the groom pick the wedding cake design.