1

The Last Exorcism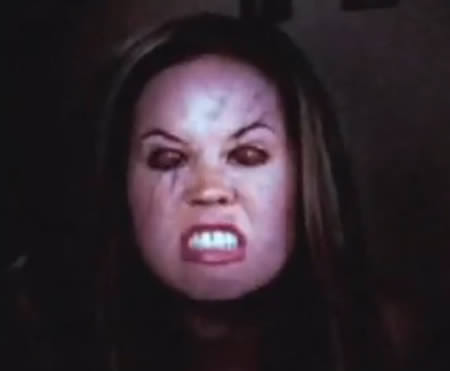 Watch all these guys looking idiotic at the sight of this pretty girl stripping for them, until she turns into she-devil.
2

Infallible Method to Get Chatroulette Boob Flashing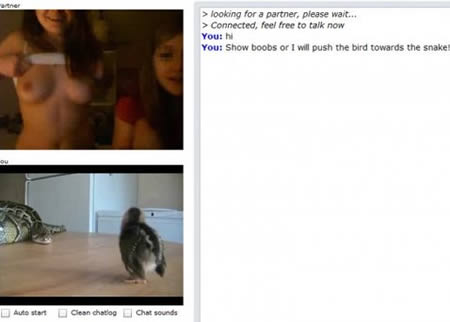 Here's an offer no girl can refuse: Show your boobs or the snake eats the baby bird! It works. Every single time. Or maybe not every time, but there are plenty of chickens.
3

Piano Improvisation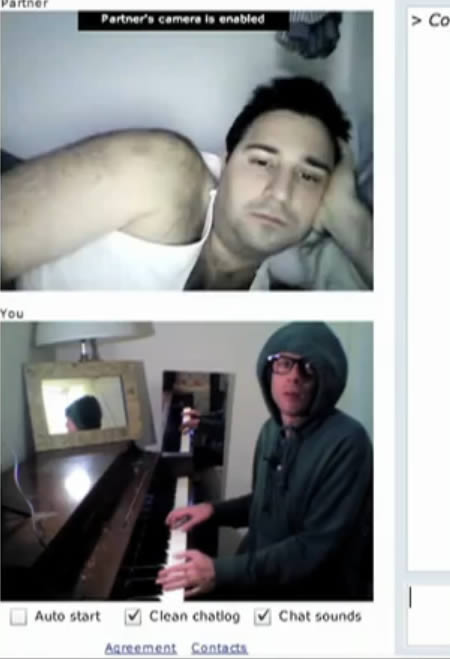 See this guy, Merton, freestyling in real-time with random strangers on Chat Roulette.
4

Eye Vagina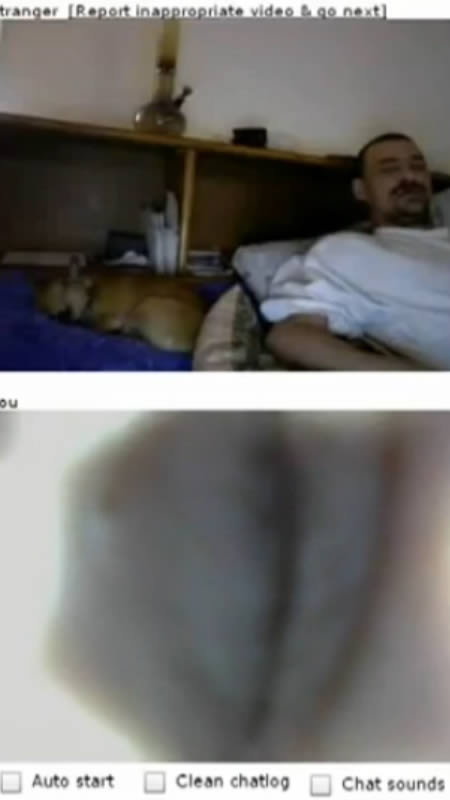 Ever noticed how some parts of your body can look like others parts of other people's bodies?
5

Turn your head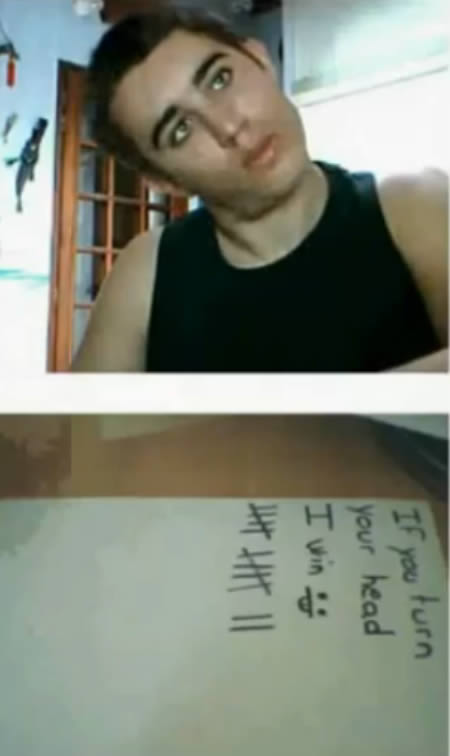 'If you turn your head, I win'. Obviously the guy always wins.
6

Male puppet pleasing itself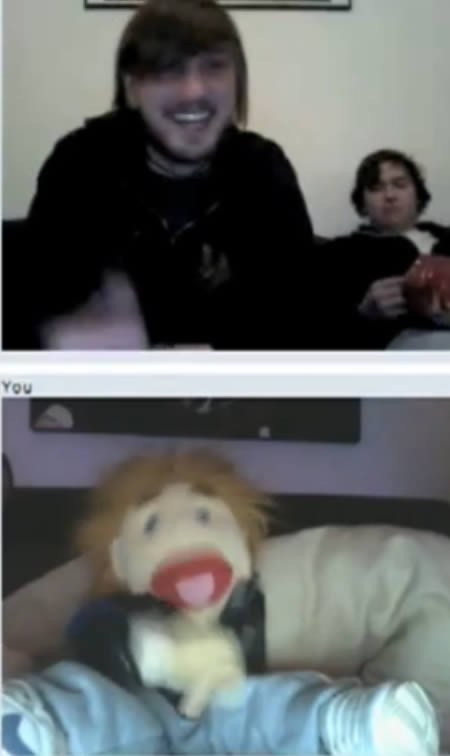 A guy decided to make fun of all the jerking guys with this dirty puppet. See the reactions.
7

Fake Hair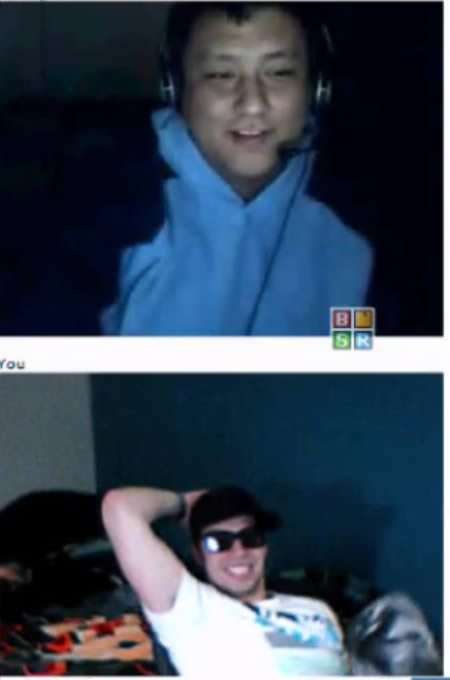 See what a man with a wig can do.
8

Hot chick prank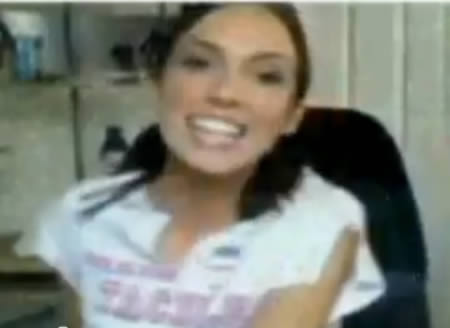 Why do guys always fall for that?