Why don't you add some fun to those especial moments of the day? Meet some seriously cool toilet paper holder designs.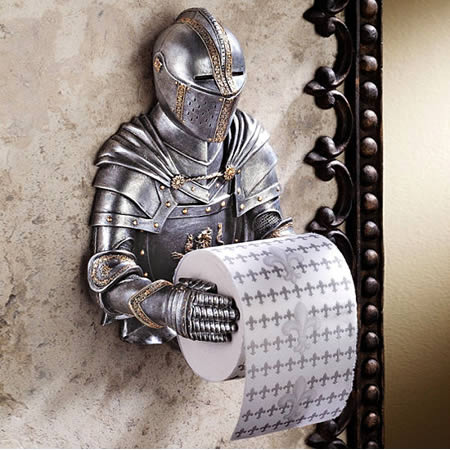 Claim the throne as your own! This Toscano-exclusive, wall-mounted toilet tissue knight is cast in quality designer resin and hand-painted to capture every amazing detail of his Medieval mannerisms.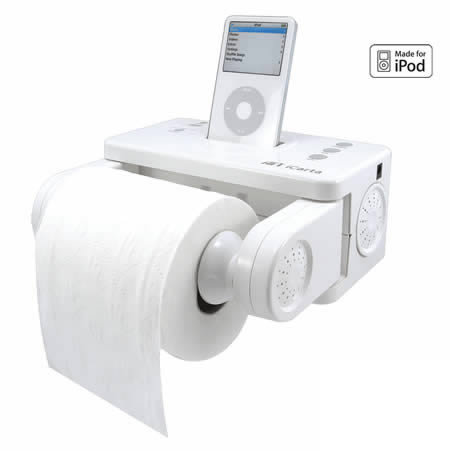 The iPod has taken over our lives and now the sanctuary of the bathroom is no longer safe. The iCarta iPOD Toilet Paper Holder ($29.99) is a moisture resistant iPod dock, charger, and player, that transforms into a toilet tissue dispenser. You can rock out (or sit) to your latest MP3s and it's far less expensive than those $1000++ high-tech, integrated toilets.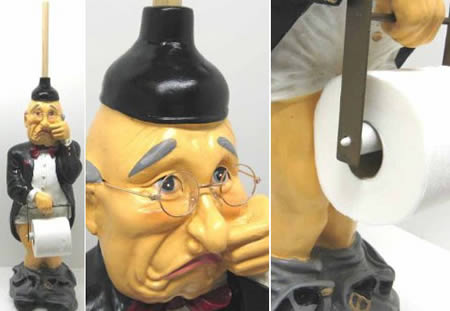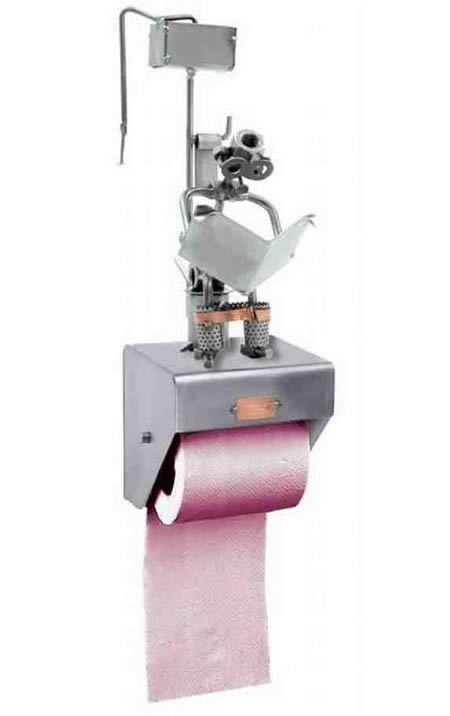 This crapping robot toilet-paper holder manages to signal your literacy, robophilia, and deep commitment to bowel evacuation, all in one simple package. Bravo!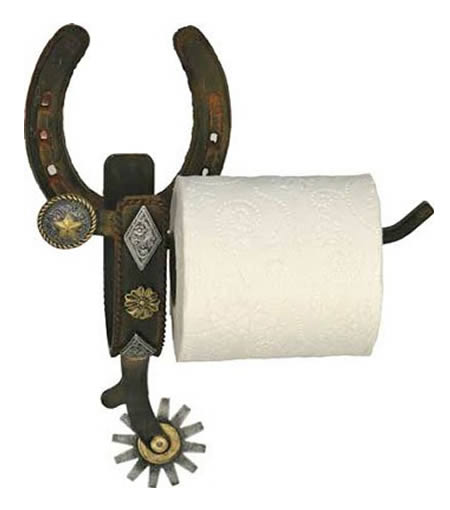 This cool toilet paper holder ($14.99) has a horseshoe in the back that mounts to the wall, with a western spur welded to it.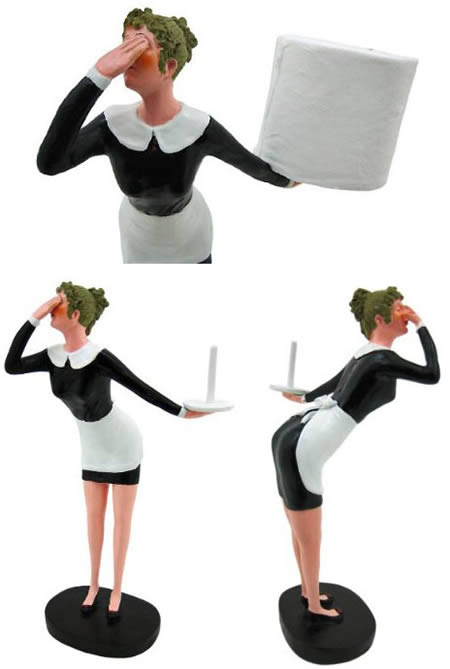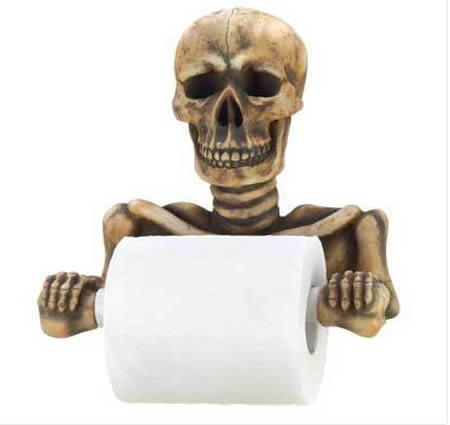 This bony fellow grins every time the paper spins. Spooky toilet paper holder is the most unexpected addition to your bathroom; a daring decorator's dream come true!
Look out, this is not a glue, it is Toilet Roll Holders!! The Squeezees Fun Toilet Tissue Roll Dispenser has been cleverly designed to use the standard rolls of toilet tissue we all have in our homes. It would be really funny if somebody found nothing but a giant glue inside the toilet.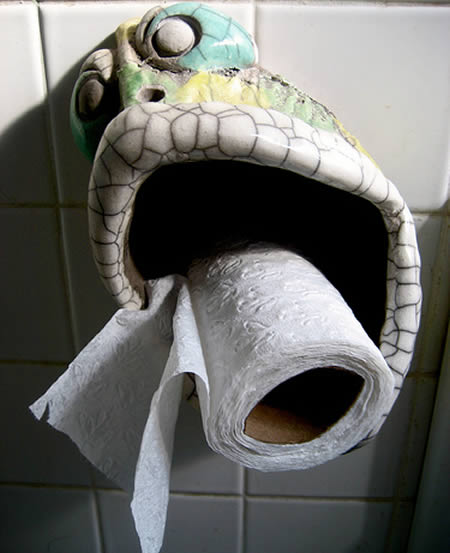 This is probably the coolest toilet paper holder ever.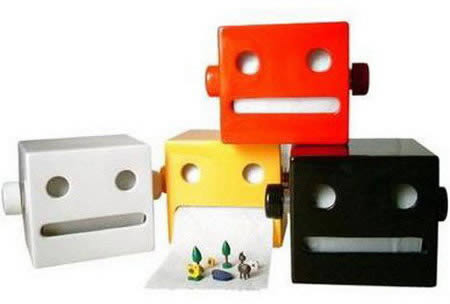 These robot toilet paper holders may not have a single hi-tech feature going for them, but the fact that they're robot heads just makes up for it. Although I do wish they automatically ate the toilet paper when too much was hanging down. Maybe with a random sound effect to go with it. However, I'm afraid these are incredibly cool, and they are about as low tech as they come.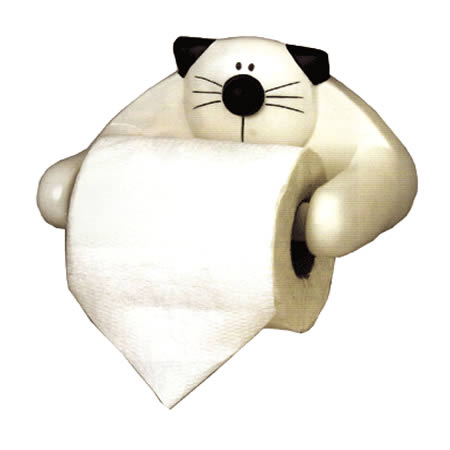 Kitty toilet paper holder.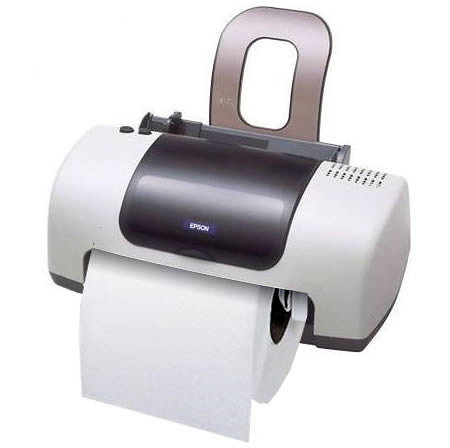 Office toilet paper holder idea by Shreyder Vladimir.