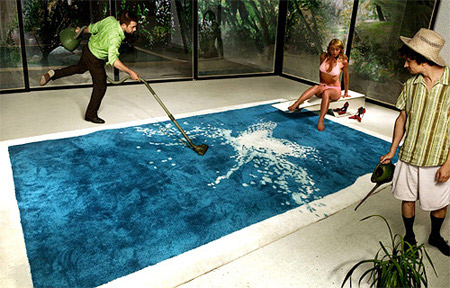 Creative rug, titled "Grand Grand Splatch" by Puspam.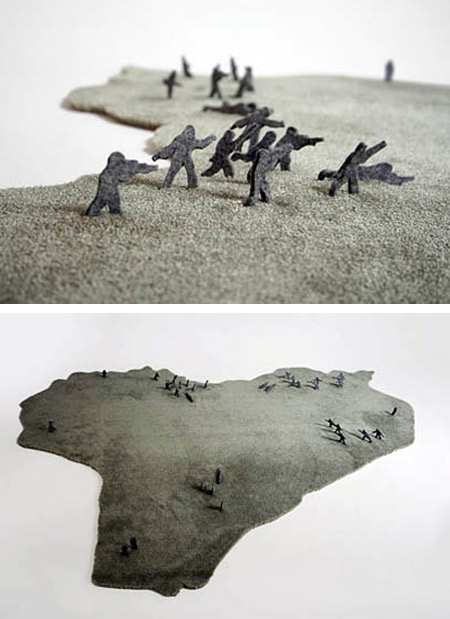 A rug shaped after the map of Iraq features soldiers advancing from many directions into Bagdad. The rug, with cute little felt soldiers walking on a soft and warm surface denounce this confusion, and the way in which the tragic reality of war is somehow diluted by using these images.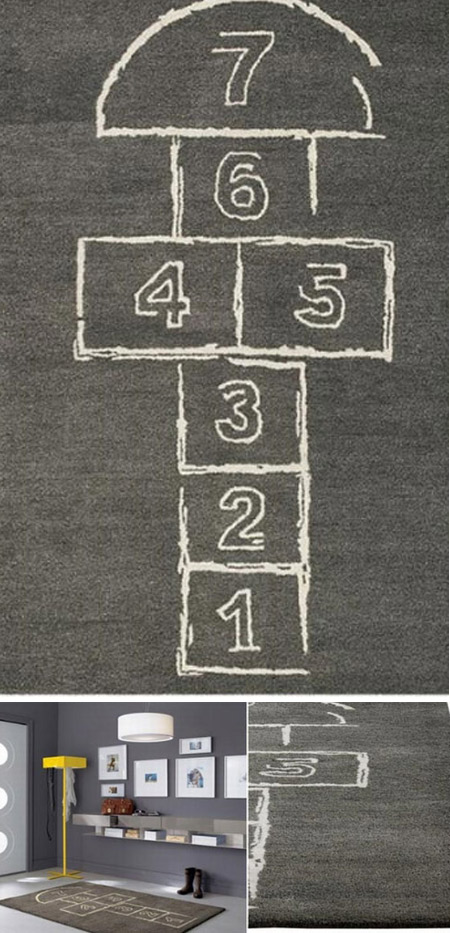 This Hopscotch Carpet is a great choice for children and adults.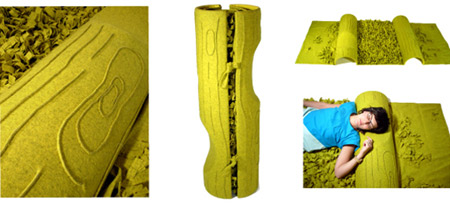 Forest Roll from Aguiniga Design, innovative forestry goodness that folds up nicely when not in use… for dreamers and schemers alike who like to lie down in their imaginary forests in the fall between fallen logs and piles of leaves.

Handmade by EnemyAirShip, this beautiful Mario Racoon rug is 7×7 ft and is made like the 8Bit Mario we remember when growing up. It was created as a birthday present and is made of 360 separate squares that represent 1 pixel each.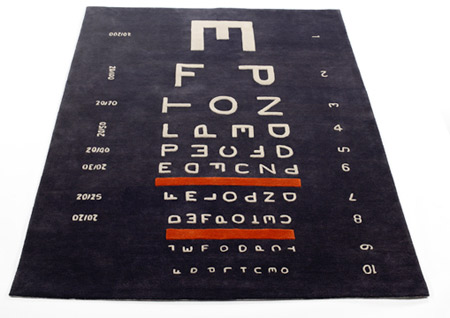 The Sightlines carpet was inspired by the numerous visits the designer had to make last year to an eye specialist. Design by Bev Hisey.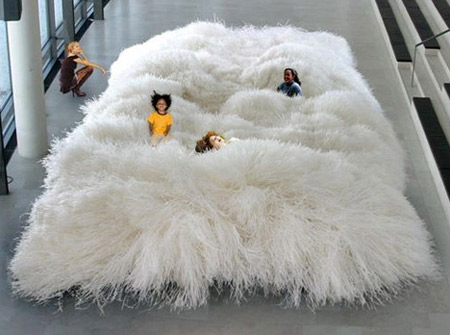 A carpet made out of paper yarn that transforms itself from a two-dimensional into a three-dimensional object that can be shaped and modeled in an endless number of variations. Users are invited to interact and play; thus, the object remains on stand-by, until the user acts. Designer: Ane Lykke.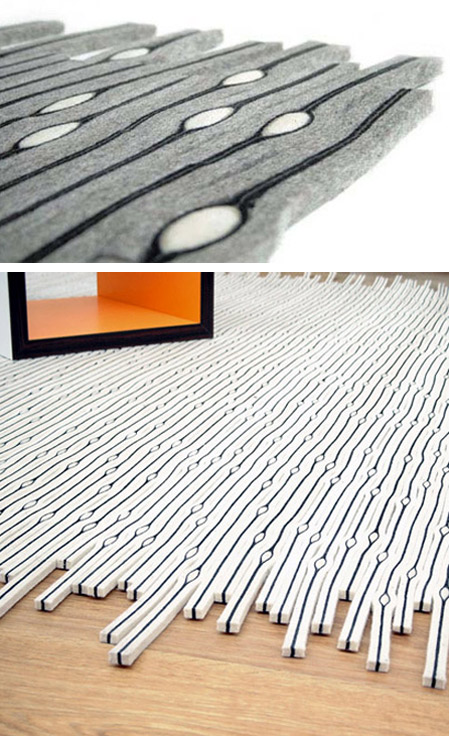 Gorgeous cell carpet from Lama Collection.
Creative maze patterns rug, designed by incredible artists Madeleine & Dudley.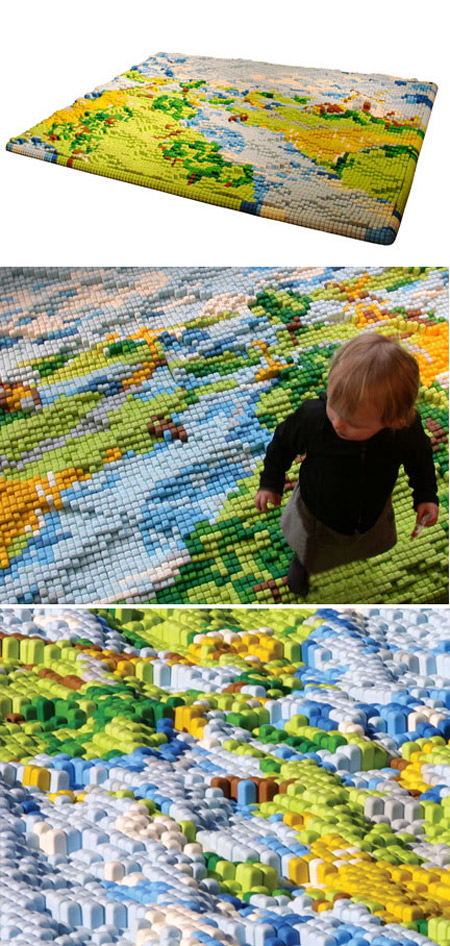 This carpet is constructed from many little 'foam-bars' in different colors and heights. Together these 'foam-bars' show an image of a landscape in color and a relief in height. Design by Laurens van Wieringen.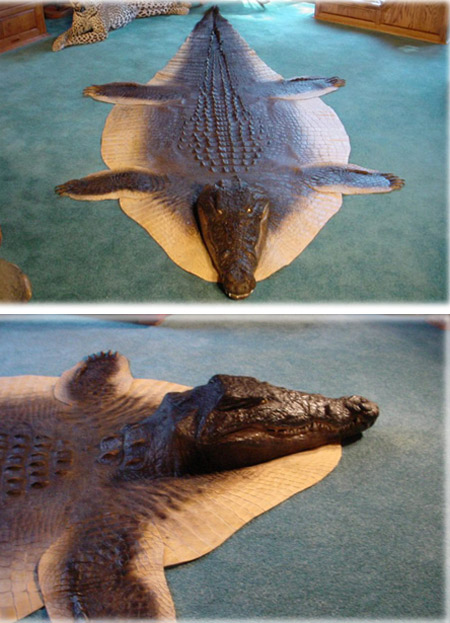 Crocodile rug, by Dumont Taxidermy Studio.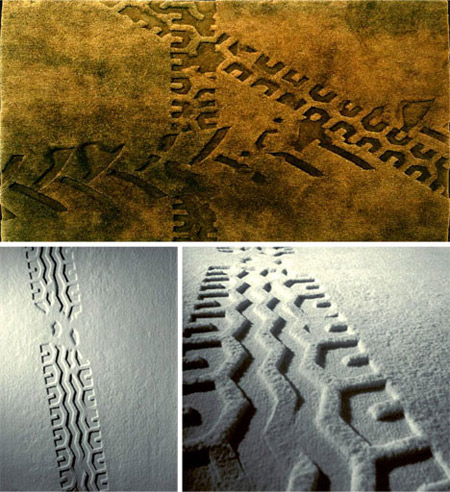 Tire tracks imprints, designed by Madeleine & Dudley.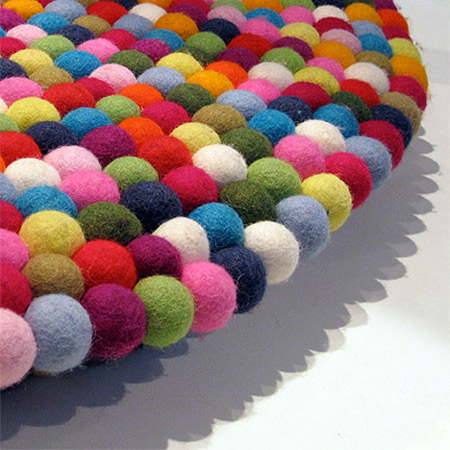 If ever there was an apt use of the term "eye candy," this rug seems to qualify splendidly. The rugs, designed by Hay (a Danish company), are handcrafted in Nepal using felt, 100% pure new wool.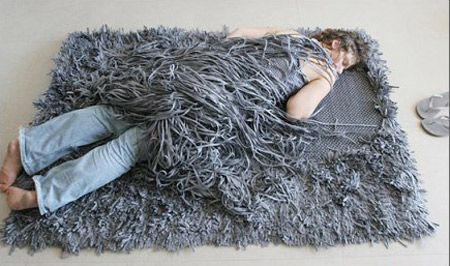 "Comb Over" is a carpet that takes inspiration from the comb-over hairdo commonly used by bald men. Designed by israeli Meirav Barzilay, the carpet clearly demonstrates as to how the beauty can be found in the blemishes of old age, which we tend to conceal. From covering yourself with the long strands or making a "ball" out of them to rest your head, you can use the carpet in various ways.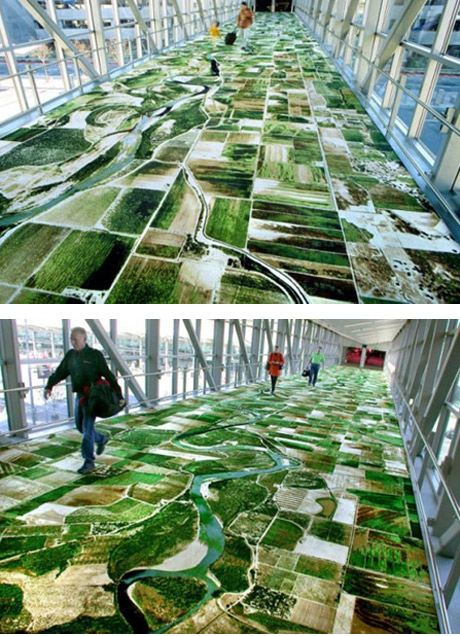 This creative and unusual Flying Carpet was created by Seyed Alavi and it is actually an aerial view of the famous Sacramento River. The giant rug connects the Sacramento International Airport terminal with the airport parking garage.