Fired for no reason: From a slice of cheese to doing charity, meet some of the craziest causes people were laid off.
1

The waitress who got fired because she shaved her hair for charity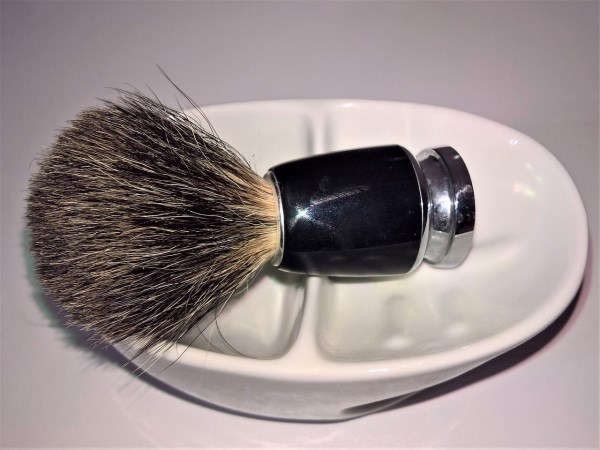 Stacey Fearnall, whose father died of cancer, decided to shave her head for a cancer fundraising event. But when she returned to work at Nathaniels restaurant, where she worked as a waiter, she was laid off. The mother of two was told by her boss to go home after she refused to wear a wig. Nathaniels owner and chef Dan Hilliard defended his decision, saying the restaurant has certain standards. He prohibits male staff from wearing earrings and requires employees to keep their hair at a reasonable length. The 36-year-old waitress at Nathaniels restaurant in Owen Sound, Ont., had raised more than $2,700 for the charity Cops for Cancer in exchange for her locks.
2

The woman who was fired for updating her Facebook status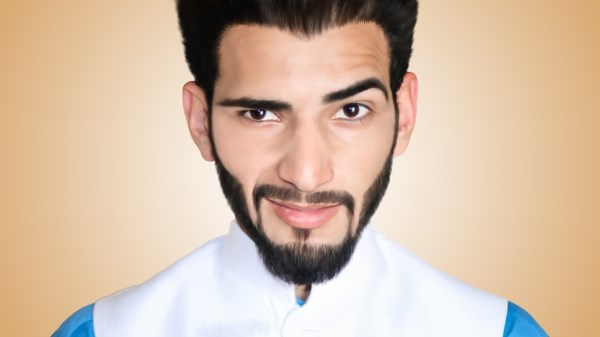 How many times have you updated your Facebook status to say "…is boring at work?" Probably at least once, though statistically that number averages at 3.4 times a week. But can you imagine getting fired for it? Because that's what happened to Briton teen, Kimberly Swann. She was summarily sacked after her boss learned -- via her updated status -- that she was "bored at work." Her boss, meanwhile, says Swann's admission of boredom revealed that "she just wasn't happy here" and thus "it wasn't going to work out." The question is, why was the boss perusing Facebook on company time? Was he, perhaps, a little bored?
3

The woman who was fired for sending emails in all caps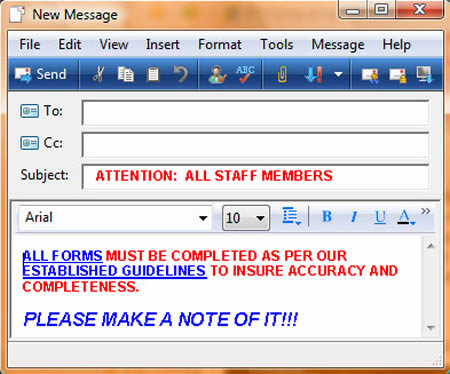 An Auckland accountant was sacked for sending "confrontational" emails with words in red, in bold and in capital letters. Vicki Walker, who was a financial controller with ProCare Health, was later awarded $17,000 for unfair dismissal, and plans to lodge an appeal for further compensation. ProCare told the authorities Walker - who was fired in December 2007 after two years of employment - had caused disharmony in the workplace by using block capitals, bold typeface and red text in her emails. She had also acted provocatively in seeking to view complaints laid against her by colleagues. But Walker said they talked about a number of emails she had sent, yet used only one in evidence. The email, which advises her team how to fill out staff claim forms, specifies a time and date highlighted in bold red, and a sentence written in capitals and highlighted in bold blue. It reads: "To ensure your staff claim is processed and paid, please do follow the below checklist."
4

The woman who was fired from McDonald's because she added a slice of cheese to a hamburger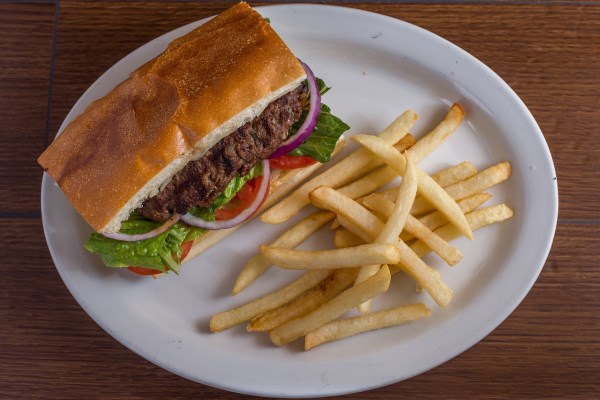 A waitress was fired after she sold a hamburger to a co-worker who asked for cheese, which she added. The fast-food chain argued this turned the hamburger into a cheeseburger, and so she should have charged more. McDonald's was ordered to pay the former employee more than 4,200 euros ($5,900; £3,660) for the last five months of her contract. The fast-food chain had argued that the waitress - who was employed at a branch in the northern town of Lemmer - had broken staff rules prohibiting free gifts to family, friends or colleagues.
5

The Vodafone employee who was fired over a Tweet to T-Mobile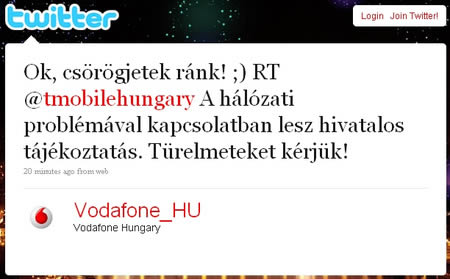 Companies are clearly beginning to take their Twitter communication channel a little more seriously. For one Vodafone Hungary employee, Müller Tamás, this fact has left him unemployed. It all began when T-Mobile had issues with its mobile network in Hungary. The Vodafone competitor was having trouble connecting phone calls and to keep its customers informed, decided to use Twitter. The first tweet said: "Hungary´s T-Mobile network partly down, software to blame"; then another to calm some presumably furious customers saying:
"There will be an official statement (released) about the network problem. Please be patient!"
Tamas, as a member of Vodafone's marketing staff responsible for the carrier's Twitter messages, decided it would funny to retweet T-Mobiles tweet with a dash of humor to send it on its way. The tweet said: "OK, give us a ring! ;) RT @tmobilehungary There will be an official statement (released) about the network problem. Please be patient!" Needless to say, Vodafone were not best pleased and quick to issue a statement of their own saying that Vodafone had nothing to do with this reply but it would gladly lend a helping hand to T-Mobile to fix its problem. Vodafone didn't leave it there either, the company announced that the Twitterer acted without authorization and the remark was inappropriate.
6

The waiter who was fired after leaving shift to save carjacking victim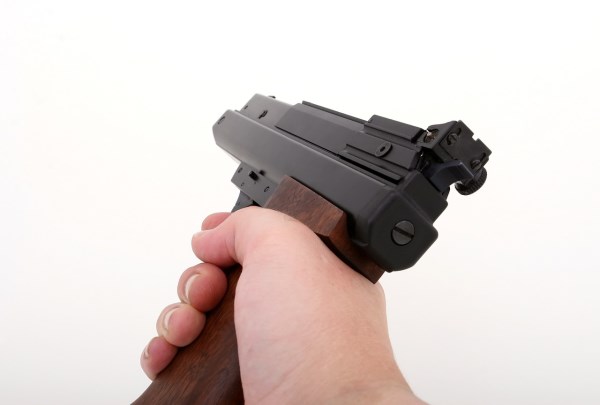 A waiter in Fort Lauderdale, Fla., who left his shift to rescue a woman being attacked by an armed carjacker was fired after the heroic effort. A 22-year-old woman was attacked by a knife-wielding man outside the 84 Thai Food restaurant in the Southland Shopping Center. Restaurant waiter Juan Canales spotted the attack and ran to help. Canales said he tackled the culprit, who police identified as Albert Means, and held him until police could arrive. However, when Canales went back to work, he said his boss terminated him. The woman he saved, Massiel Marquartdt, said she did not understand why Canales was fired. The restaurant manager said Canales may be a hero but he just wasn't that good of an employee.
7

The 120-pound model who was fired for being too fat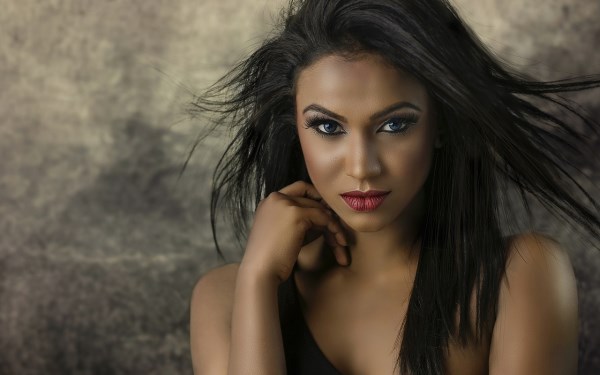 Model Filippa Hamilton was fired by the Ralph Lauren's clothing company for being too fat. According to her, they told her she was overweight and couldn't fit in their clothes anymore. The company released a statement saying that their relationship with Hamilton ended "as a result of her inability to meet the obligations under her contract with us." The 5-foot-10, 120-pound stunner was amazed to see her body digitally distorted for Ralph Lauren Blue Label. Hamilton, 23, worked for Ralph Lauren since about 2002 and considered the company like a second family - until she was bounced.
8

The judge who was fired over texting during hearings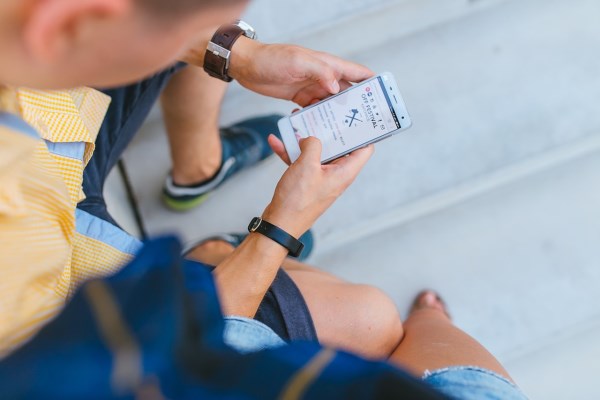 Most assume unrestrained texting is a juvenile problem. At the Marion County Juvenile Court, where camera phones are banned, it isn't just troubled teens with busy fingers but a magistrate caught breaking the rules. Magistrate Danielle Gregory lost her job because she was caught texting during a trial. Among the text messages she sent were three pictures of herself to a married male employee in the middle of more than one juvenile hearing. Gregory's supervisor wrote in the disciplinary record that "Multiple text messages were sent from [Gregory's] cell phone number to [the male employee's] cell phone during court hours including times [she] was on the bench conducting court sessions.
9

The basketball coach who won 100 - 0 and was fired for not apologizing for the victory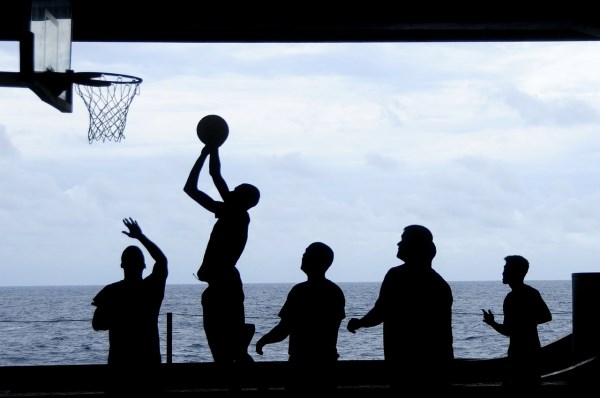 Covenant school girls basketball coach Micah Grimes, whose team won 100 to 0 in a shut out ball game against a team from Dallas Academy, was fired for not apologizing for the win. Grimes, who was criticized for letting the game get so far out of hand, made it clear in the e-mail to the newspaper that he did not agree with his school's assessment."In response to the statement posted on The Covenant School Web site, I do not agree with the apology or the notion that the Covenant School girls basketball team should feel embarrassed or ashamed."
10

The teacher who got fired for not signing a loyalty oath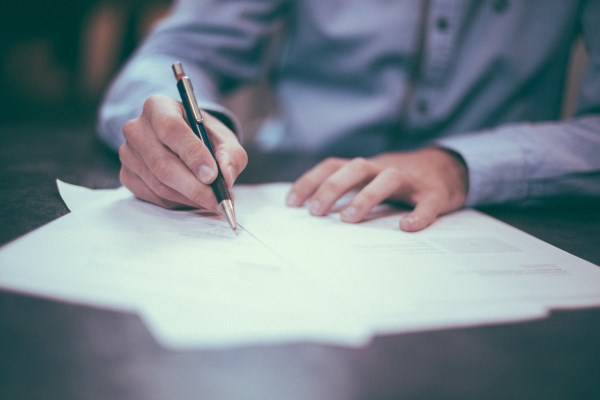 Wendy Gonaver lost her teaching job at Cal State Fullerton one day before class was scheduled to begin, because she refused to sign a loyalty oath swearing to "defend" the U.S. and California constitutions "against all enemies, foreign and domestic." As a Quaker from Pennsylvania and a lifelong pacifist, Gonaver objected to the California oath as an infringement of her rights of free speech and religious freedom. She offered to sign the pledge if she could attach a brief statement expressing her views, a practice allowed by other state institutions. But Cal State Fullerton rejected her statement and insisted that she sign the oath if she wanted the job. California State University officials say they were simply following the law and did not discriminate against Gonaver because all employees are required to sign the oath. Clara Potes-Fellow, a Cal State spokeswoman, said the university does not permit employees to submit personal statements with the oath. Prior to that, another Cal State instructor, Quaker math teacher Marianne Kearney-Brown, was fired because she inserted the word "nonviolently" when she signed the oath. She was quickly rehired after her case attracted media attention.