1

Grillz Candy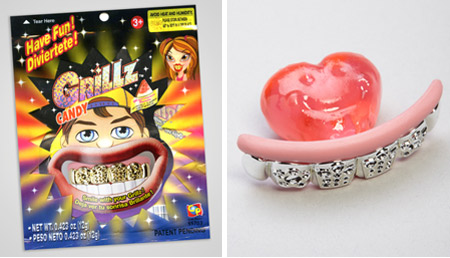 Pimp your teeth with this off the hook Grillz Candy! Most people can't afford a diamond encrusted platinum grill. Fortunately, most people can afford this tasty candy one. Simply place the lollypop like end into your mouth and suck away (works like a pacifier). The flavor of the Grillz you receive will be a surprise as they come in Sour Apple, Peach, Watermelon and Strawberry.
2

Gummy Maggots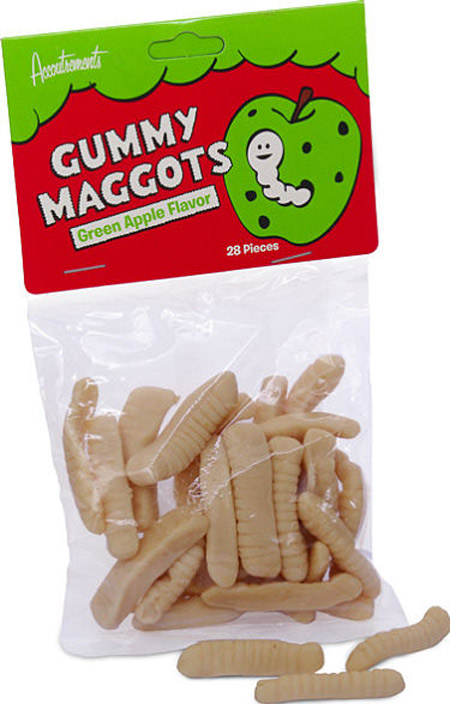 If you look at a bag of these Gummy Maggots long enough you can almost see them squirm. They are a tasty, disgusting way to gross out your coworkers and family. Yum!
3

Zombie Mints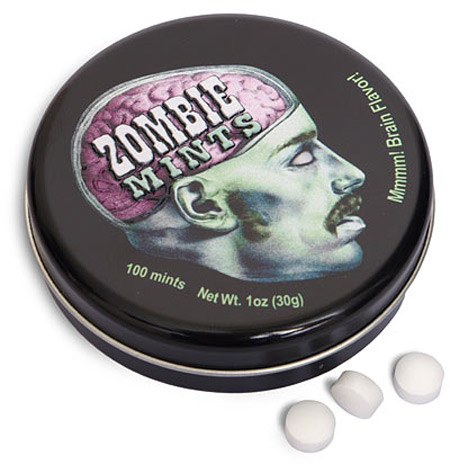 Next time you find yourself cornered by a mob of zombies trying on eating your brain, break out this tin of brain flavored Zombie Mints and offer it to the undead hordes. This breath mint is guaranteed to make your mouth autopsy fresh and is quite possibly the strangest candy ever made!
4

Cockroach Candy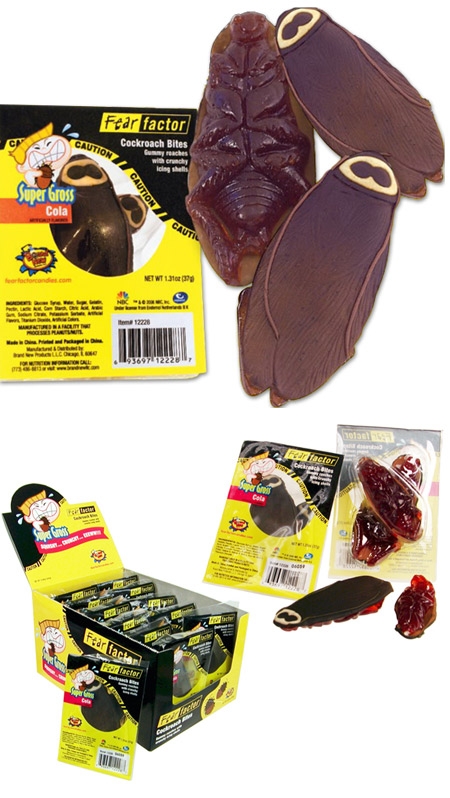 Gummy roaches with crunchy icing shells! Watch them skitter across your tongue and hide in the dark crevices of your mouth before you munch on their delicious bug bodies. These cola flavored candy cockroaches are packed in a set of 2.... 1 mommy and 1 baby roach.
5

Sour Candy Body Fluids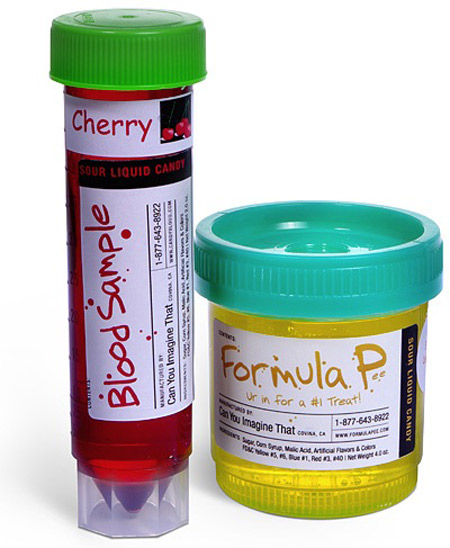 Blood normally stays in your body, unless there's an accident. Urine normally stays in your body until there's an accident. Either way, neither of these liquids go into your mouth. Until now! Because now, there are Sour Candy Body Fluids, and the one place they are supposed to go is your mouth. Think of it – candy pee and candy blood – just what you never knew you always wanted.
6

Candy King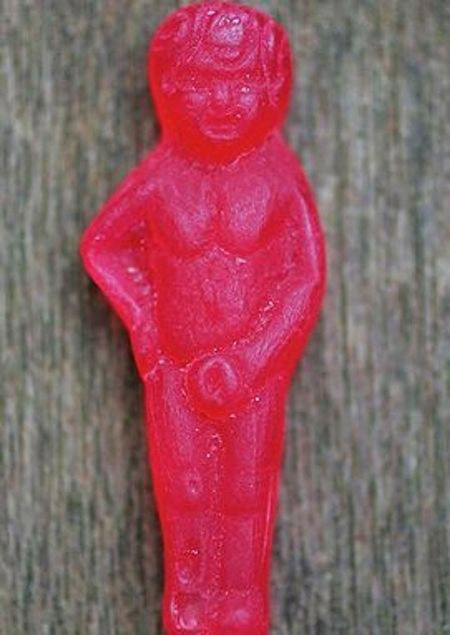 The two-inch pink sweet – in the shape of one of Brussels most wel known statues: 'Manneken Pis' it's Dutch for 'Little man urinating' – popped up in a pack of pick n' mix. Lyz Parker, 23, found him in a bag of Candy King she got at Tesco Home Plus in Staines, Middlesex.
7

Suplitol Tongkat Ali Sex Gum for Men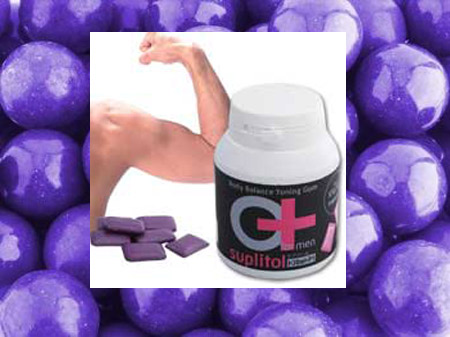 It's finally here, a Japanese sex gum for men. Hot Tongkat Ali is a gum produced for men who wish to remain young, strong, and virile for a lifetime. Increase your testosterone naturally and get back that sexual performance you had when you were younger.
8

Gummi X-Ray Fish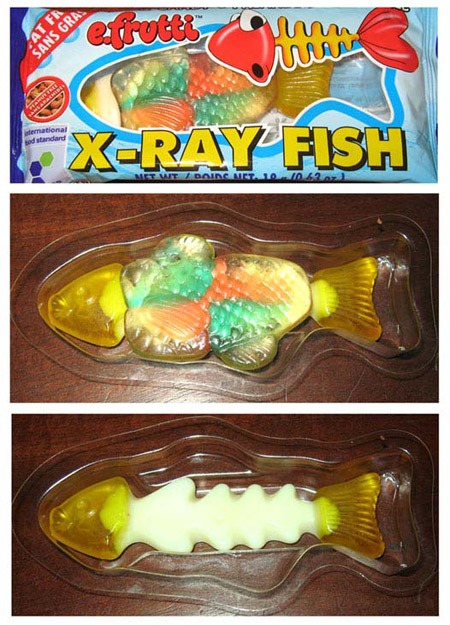 Let's face it, candy and fish anatomy are a natural combination.