1

Lucy (50 First Dates) - Michelle Philpots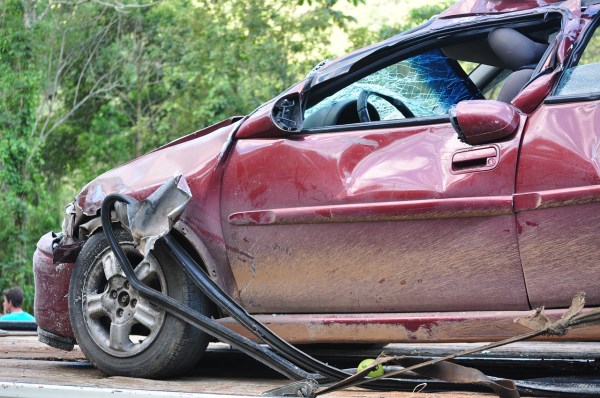 Every day, Michelle Philpots wakes up next to a man who has to convince her they are married. When she expresses doubt, he takes out a photo album and shows her pictures of their wedding 13 years ago. Only then does amnesiac Mrs Philpots accept she is talking to her husband, Ian, and that everything he has told her is true. The 47-year-old's condition was caused by brain injuries sustained in two road accidents. She can recall everything up to 1994 but since then everything that happens on one day is forgotten the next. Her case echoes 50 First Dates, the 2004 movie in which Adam Sandler tries to woo Drew Barrymore, who has no day-to-day memory following a car crash.
2

Zorro (The Mask of Zorro) - Joaquin Murrieta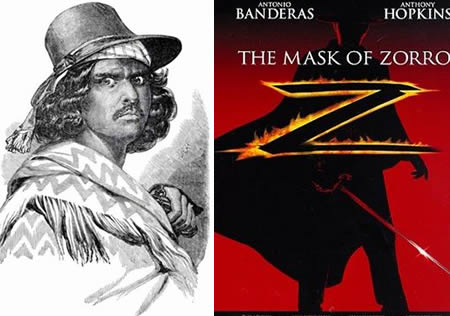 Zorro is the secret identity of Don Diego de la Vega, a nobleman and master living in the Spanish colonial era of California. He is a black-clad masked outlaw who defends the people of the land against tyrannical officials and other villains. Joaquin Murrieta, also called the Robin Hood of El Dorado, was a semi-legendary figure in California during the California Gold Rush of the 1850s. He was either an infamous bandit or a Mexican patriot, depending on one's point of view. Murrieta was partly the inspiration for the fictional character of Zorro. His name has, for some political activists, symbolized resistance against Anglo-American economic and cultural domination in California. In fact, a character with his name appears in The Mask of Zorro. In the film, after Joaquin's death, his (fictional) brother, Alejandro (Antonio Banderas), becomes the new Zorro and later kills Captain Love in revenge.
3

Viktor Navorski (The Terminal) - Mehran Nasseri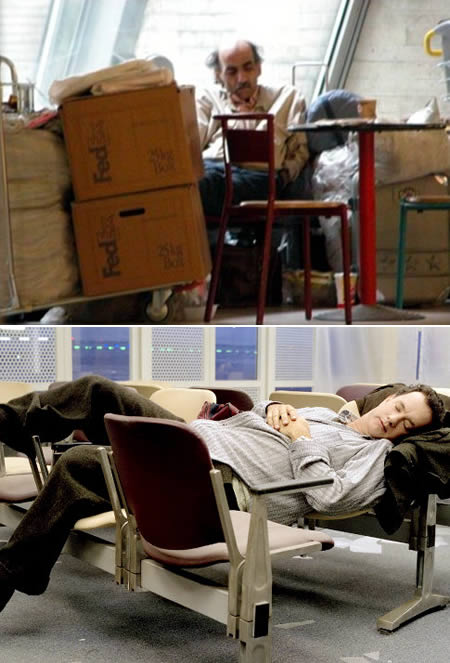 "The Terminal" is a moving tale, where Tom Hanks plays the victim of the modern world. That a man could spend months stuck in diplomatic limbo living in an airport may seem far-fetched, but in fact, the movie is inspired by a real-life character who lived at terminal one of Paris Charles De Gaulle airport. The living urban legend is Mehran Nasseri, known as "Sir Alfred" to those who work at the airport. Stranded without papers, Nasseri was a stateless refugee from Iran, unwanted by any nation. Having claimed to have one British parent, he decided to settle in the UK in 1986, but en route to there in 1988, his briefcase containing his papers was stolen in Paris. Despite this setback, he boarded the plane for London but was promptly returned to France when he failed to present a passport to British immigration. He was initially arrested by the French, but then released as his entry to the airport was legal and he had no country of origin to be returned to. A red plastic bench beside a luggage store was his home for no less than 18 years. Director Steven Spielberg may have moved the airport to New York for his movie and made Hank's character East European, but there's no doubt who the movie is based on. Nasseri's life at the airport ended in July 2006 when he was hospitalized and his sitting place dismantled.
4

Hanna Schmitz (The Reader) - Ilse Koch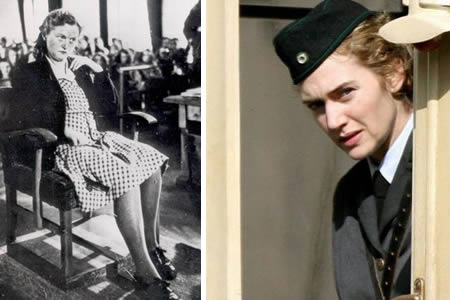 Kate Winslet's character in The Reader was based on one of the Third Reich's most notorious war criminals. The life of Ilse Koch, a concentration camp guard nicknamed "The Bitch of Buchenwald," was strikingly similar to that of Hanna Schmitz, the role played by Winslet in the Oscar-tipped film. Like Schmitz, Koch came from a poor background. She married Karl Koch, a close friend of Adolf Hitler, in 1936, and accompanied him when he was made commandant of Buchenwald camp the following year. As a supervisor of the camp's female guards, she whipped and beat prisoners. Witnesses said she forced prisoners to rape one another and was eventually disciplined by Nazi chiefs for her brutality. As Schmitz does in the film, Koch killed herself after being sentenced to life in prison for her crimes perpetrated in a concentration camp. Before her suicide, Koch had been reunited with her illegitimate son, who had only recently discovered his mother's identity and crimes. He wrote poems and sent them to her in prison. In the film, Schmitz is effectively reunited with Michael Berg, a former lover who is shocked to see her in the dock when he attends a war crimes trial. After she is sentenced, he sends her taped books to listen to in prison. Also, Ilse was accused of having affairs with prisoners, while Hanna was suspected by her camp inmates of selecting female prisoners to have sex with.
5

Raymond Babbitt (Rain Man) - Kim Peek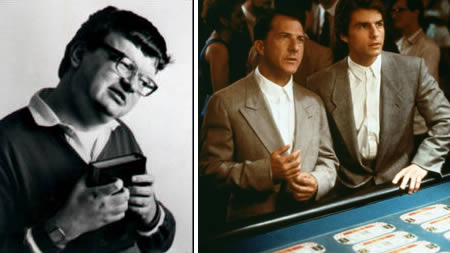 Kim Peek is the man who inspired Dustin Hoffman's character in the movie Rain Man. His life was thrust into the spotlight after meeting screenwriter Barry Morrow, who used Peek as the inspiration for Dustin Hoffman's Oscar-winning character, Raymond Babbitt. Although inspired by Peek, he was portrayed as having autism. After the 1988 film became a hit, Peek spent the next 21 years demonstrating his mental abilities to more than 64 million people around the world. Peek, who was able to retain nearly 98% of what read, heard, and watched (the average person holds on to about 45%), could read and memorize books as a 16-month-old and had committed as many as 9,000 books to memory.
6

Norman Bates (Psycho) - Ed Gein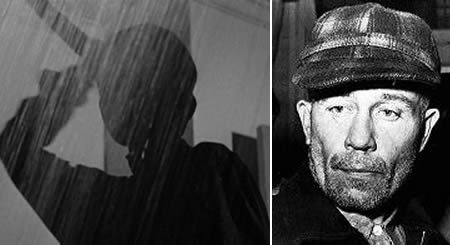 Norman Bates is a psychologically disturbed hotel owner who has delusions that his dead mother, whose body he keeps in the cellar, wants to kill hotel guests. He develops a dual personality and dresses like her when he commits his murders. The film's screenplay by Joseph Stefano was adapted from a novel of the same name by author Robert Bloch. Remarkably, Bloch's 1959 novel was based on legendary real-life, Plainfield, Wisconsin psychotic serial killer Edward Gein, who was arrested in 1957 for committing two murders and digging up the corpses of countless other women who reminded him of his dead mother. He skinned the bodies to make lamp shades, socks and a "woman suit" in hopes of becoming a woman. He was found to be insane and spent the rest of his life in a mental institution.
7

Laurel Hedare (Catwoman) - Heather Bird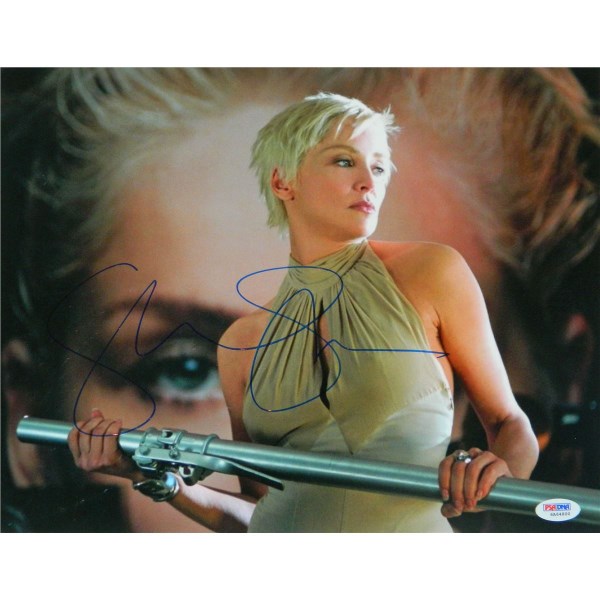 There is a theory that says the character of the movie's villain (Laurel Hedare, played by Sharon Stone) was based on real-life anti-aging advocate/entrepreneur Heather Bird . At the time that the "Catwoman" movie was being developed by French director Pitof, Heather Bird was making headlines in Europe by introducing a revolutionary new anti-ageing cream. The fictional Laurel Hedare's revolutionary new anti-ageing cream is the central plot element of the "Catwoman" movie. Note that prior to filming, the screenplay referred to the cosmetics company central to the film's story as "Avenal Beauty." "Avenal" could be a play on the word "Aves," the scientific and Latin word for "birds," a subtle reference to Heather Bird's name. When the film was actually made, the name of the company was changed to "Hedare Beauty." The real-life Heather Bird is not an evil villainess. But she does have many traits in common with Sharon Stone's character, aside from their promotion of cutting edge anti-ageing technologies. Both are beautiful blonde women. Both are from Salt Lake City. Heather Bird was born and raised in Salt Lake City. Laurel Hedare lived in and had the company headquarters in Salt Lake at least at some point in the planning stages of the "Catwoman" movie.
8

Rocky Balboa (Rocky) - Chuck Wepner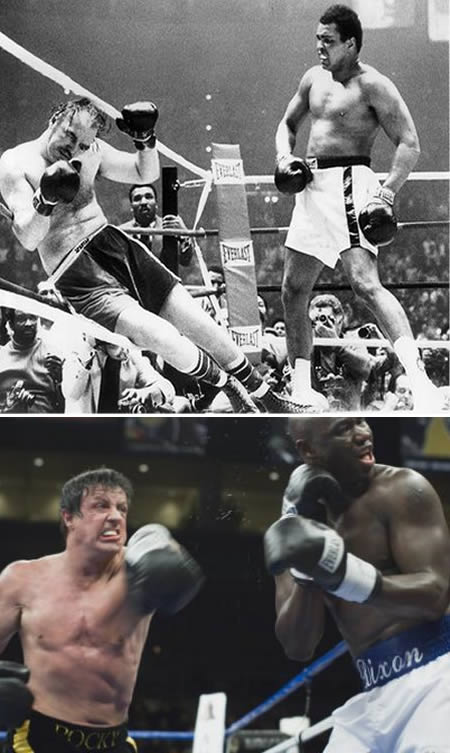 Chuck Wepner, a battling, bruising club fighter who had never made it big time, but in 1975 he had his shot in a fight with world heavyweight champion Muhammad Ali. It wasn't at all regarded as a serious battle. But as the fight progressed, this miracle unfolded. In the ninth round, Wepner landed a punch to Ali's chest and Ali was knocked down. Wepner went to his corner and said to his manager, "Hey, I knocked him down." "Yeah," Wepner's manager replied, "but he looks really pissed off now...". People went absolutely crazy. Wepner was finally knocked out in the 15th and final round, almost lasting the distance. Young actor Sylvester Stallone watched the fight at home on television and was inspired to write the script for Rocky, based on Wepner's gutsy challenge.
9

Emily Rose (The Exorcism of Emily Rose) - Anneliese Michel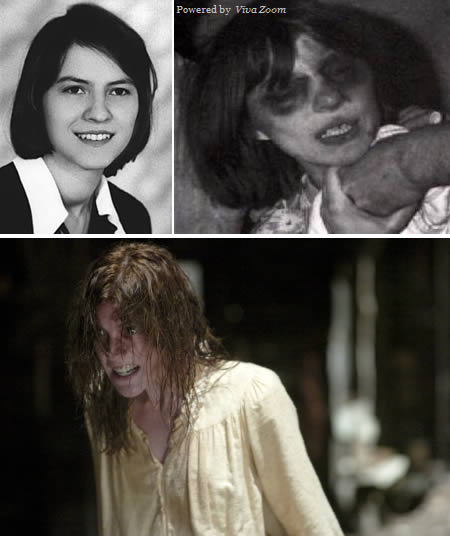 In the movie, a priest is on trial for the death of a young woman named Emily Rose, upon whom he had performed an exorcism. The film was inspired by Anneliese Michel, a 16-year-old German girl who, in 1968, began displaying symptoms of demonic possession. For years, she suffered paralysis, self-abuse, starvation and demonic visions until 1975, when two priests performed exorcisms of what was believed to be several demons over 10 months. During that time, Anneliese barely ate, and she died of starvation in July 1976. Her parents and the priests were tried and found guilty of manslaughter. They were sentenced to six months in jail.
10

Herschel Shmoikel Pinchas Yerucham Krustofski or Krusty the Clown (The Simpsons)– Jim Allen from Rusty Nails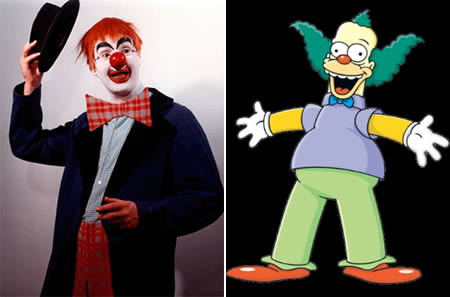 Herschel Shmoikel Pinchas Yerucham Krustofski, better known by his stage name, "Krusty the Clown," is the cynical, burnt out, addiction-riddled smoking clown host of Bart and Lisa's favorite TV show, The Krusty the Clown Show. The character of Krusty was partially inspired by real-life clown "Rusty Nails" whom Simpsons creator Matt Groening watched as a child while growing up in Portland, Oregon. Jim Allen (b. 1928 or 1929) portrayed the clown character Rusty Nails. His program on KPTV was the second-longest running children's program in Portland, second only to Ramblin' Rod Anders.
Basically most of the characters from The Simpsons were inspired in Groening's family and acquaintances.