Apparently you can only apply to this job if you are one of the characters of the Twilight Saga.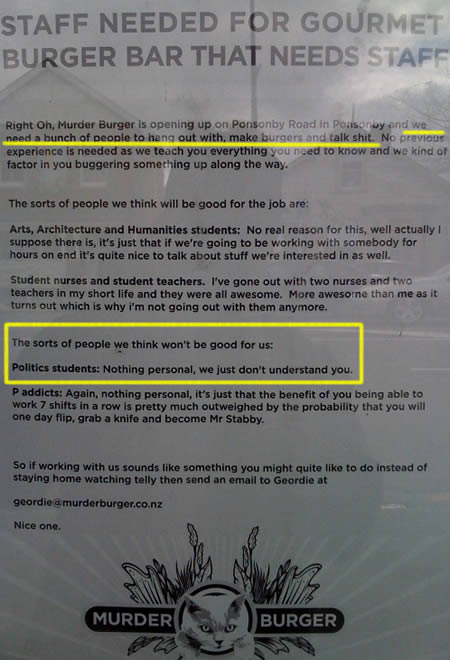 New Auckland Restaurant Murder Burger discovered first hand the power of Social Networking. After an unsatisfactory response from an ad placed for staff on Trademe website- Murder Burger posted an unusual but very funny staff wanted ad in their front window. It was seen and published on Social Media Website Flickr. In two weeks Murder Burger have received an overwhelming response with over 100,000 hits on flickr and 665 applicants for the burger flipping roles.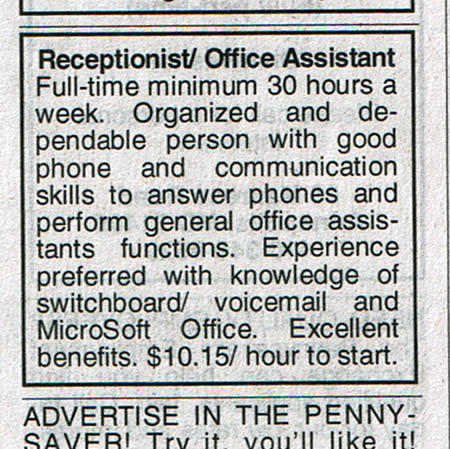 This is a test - If you can figure out where to send your resume, you're hired! (It is so obvious this company desperately needs an Office Assistant).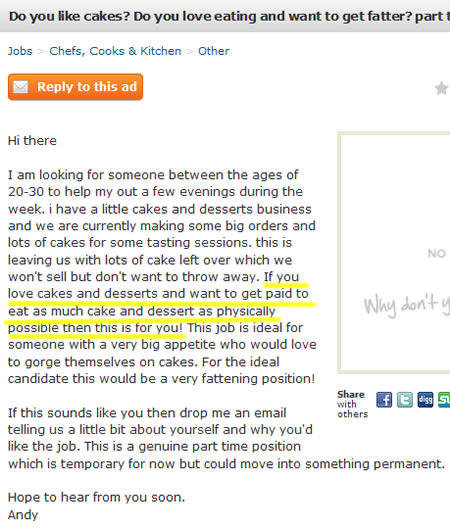 Do you like cakes? Do you love eating and want to get fatter? Part time job!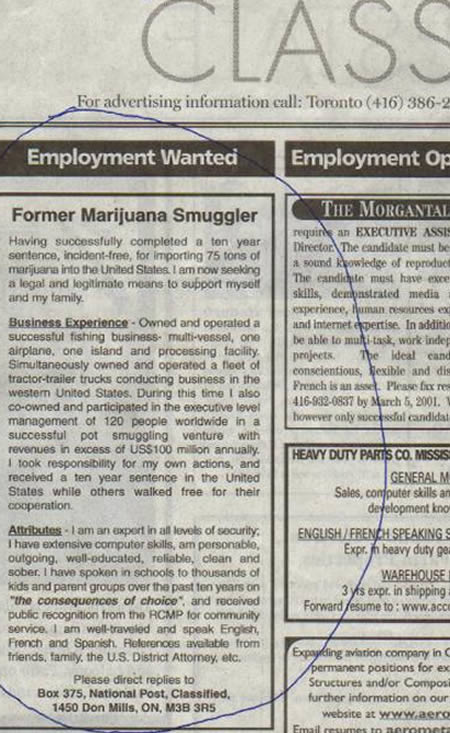 Smuggler posts job wanted ad and gets a lot of media attention. He received over 600 job offers.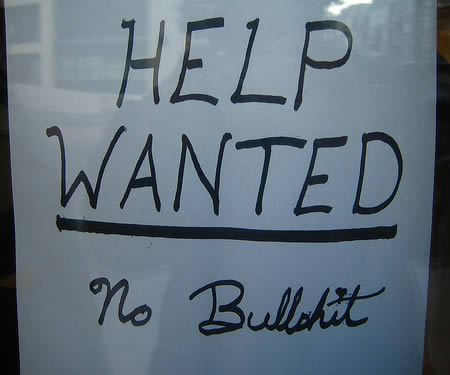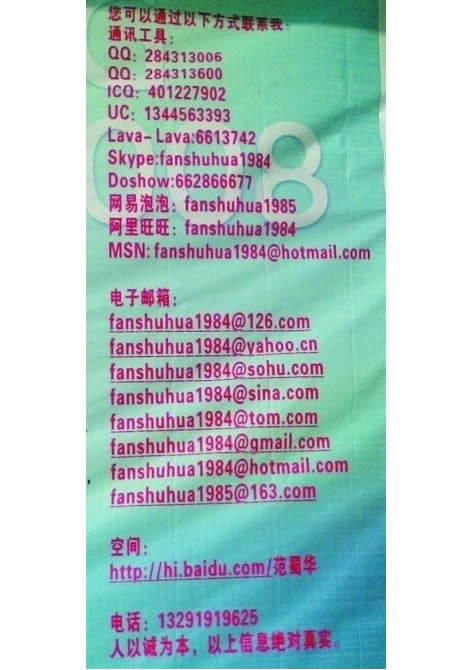 The job wanted ad was recently placed by Chinese internet user 'Milaoshu', 24, in the form of an outdoor display ad. To everyone's surprise, he left 20 different contact methods on the ad, including his hand phone number, several instant message tools like QQ, ICQ, MSN, UC, Skype and email addresses from China's web portals, like Sina, Sohu, Tom, and 163. Chinese internet users call it the awesomest job wanted ad in history. While job recruiters are probably calling it one of the worst job wanted ads ever.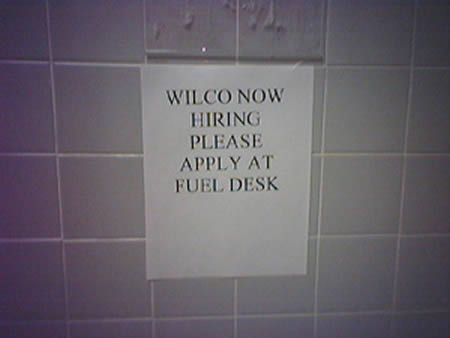 Seen in a Georgia gas station, Women's Room. Everyplace is an opportunity.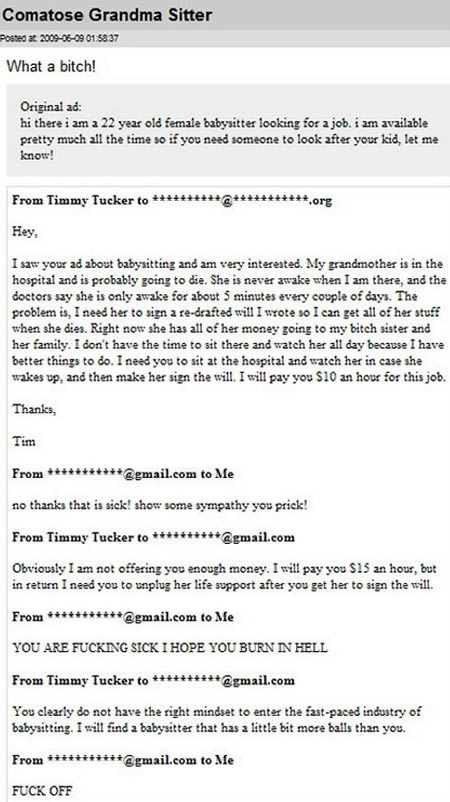 The babysitting industry is rough.
Note: This email is a hoax from a guy that messes with people by replying to classifieds. His site is http://www.dontevenreply.com/all.php (subtitled: E-mails from an asshole). He's got dozens of others that are mostly hilarious if you wanted to check it out. Thanks, Jon.