1

Van Gogh's 2,070 Polo Shirts Mosaic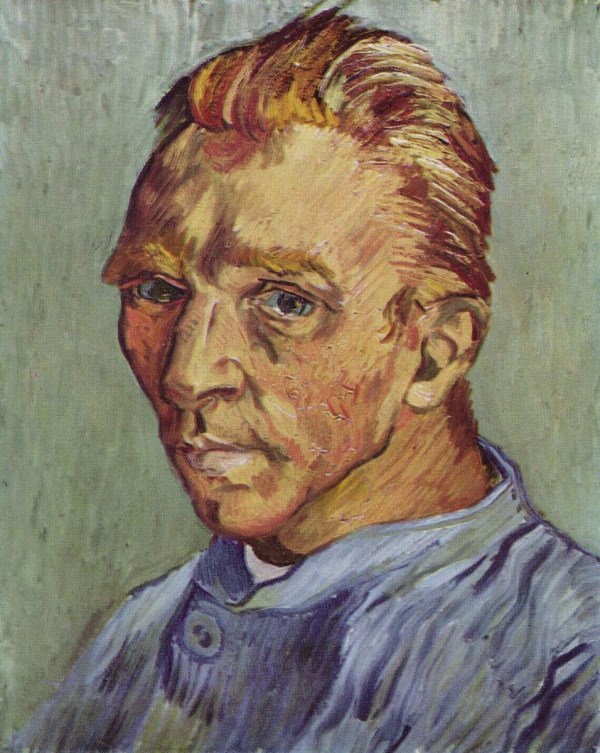 A giant reproduction of Vincent Van Gogh's famous self-portrait, made out of polo shirts was on display in the lobby of the Marunouchi Building, near Tokyo Station. The 32 by 32 foot mosaic was created using 2,070 polo shirts, of 24 different colors. The unique creation is part of a campaign by Onward Kashiyama Co, a Tokyo-based apparel maker, to use painting colors into shirt designs.
2

Queen's 10,000 Jelly Beans Mosaic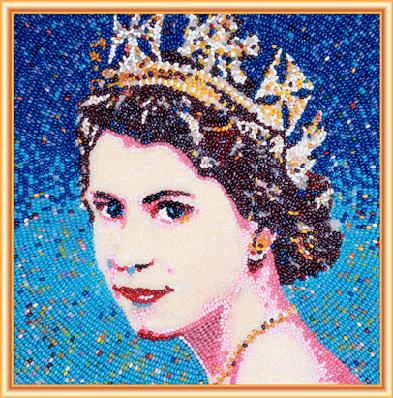 The image was made by the Jelly Belly firm and is now on display at Fizziwig's old fashioned sweet shop in Brighton, Sussex. Owner Nick Adam, 51, said: "It's fantastic. Everyone who walks by looks at it. It's made up of 10,000 beans, all of them real but they have been covered in lacquer. People have been amazed by it and 'awesome' is probably the word people use most."
3

Virgin Mary's Easter Egg Mosaic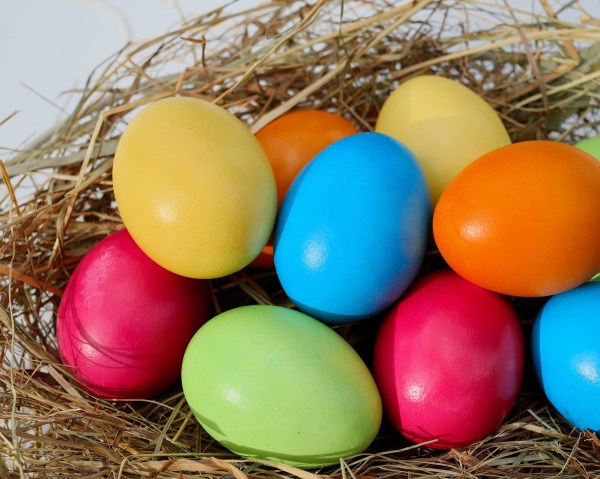 Ukrainian artist Oksana Mas has created an unusual mosaic portrait of the Virgin Mary, using 15,000 painted Easter Eggs. Inside the gorgeous Saint Sophia Cathedral in Kyiv, the giant mosaic weighs 2.5 tons and is made out of 15,000 wooden Easter Eggs. Oksana Mas worked on her masterpiece for nine months, painting the eggs all by herself, but later children from all across the country got involved and helped out with the painting. The Easter-egg portrait of the Virgin Mary, by Oksana Mas, measures 7×7 meters.
4

Apple Mosaic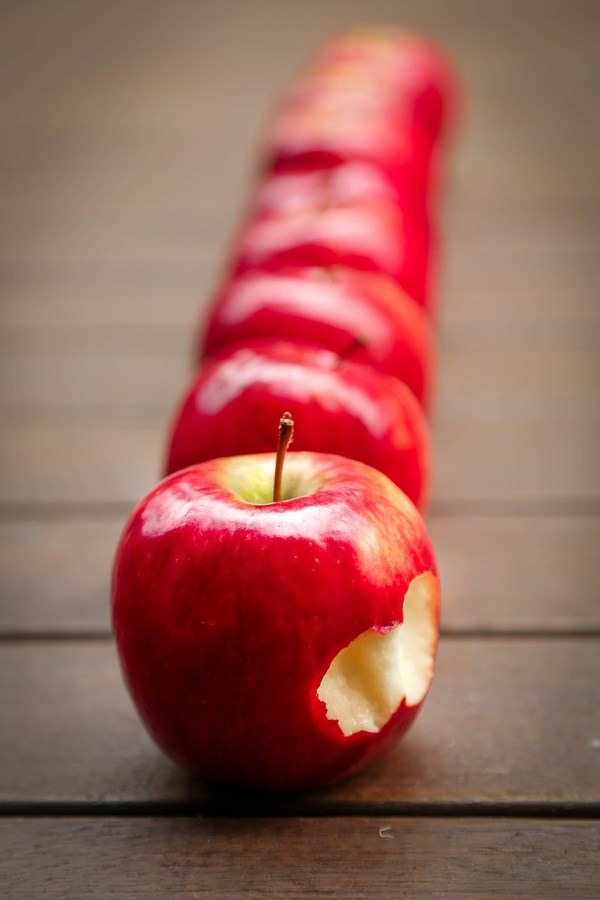 Every year since 1988 the Kivik Apple Market has featured one of the world's more bizarre works of art: a mosaic made with as many as 75,000 apples. Pictures can measure 12 by 8 metres and weigh up to four tons. Helge Lundstrom claims to be the world's first artist to introduce the apple art.
5

World's Largest Cork Mosaic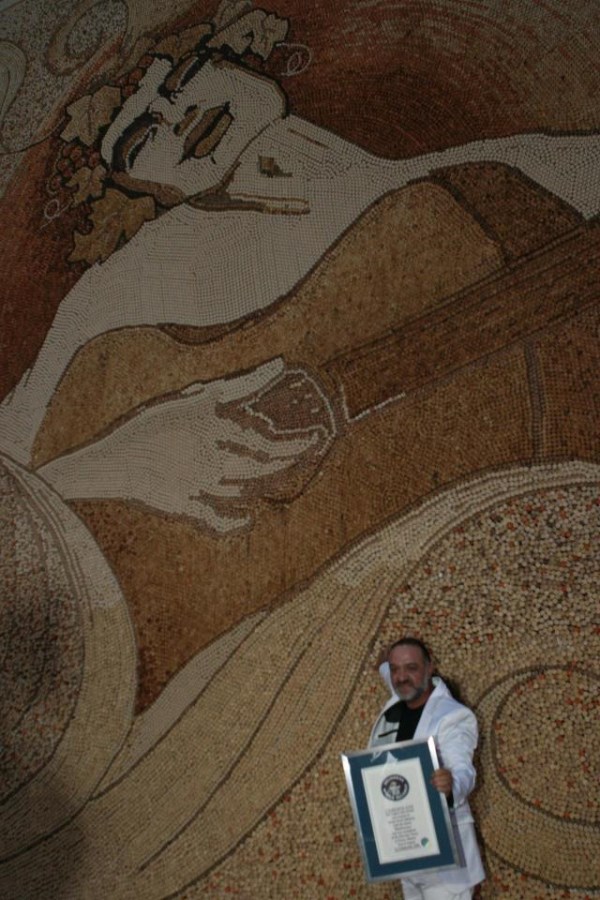 After a whopping 229,764 corks (that's a lot of wine!) and 27 days of hard work, artist Saimir Strati achieved his goal on September 4, 2008 when he earned the record for the World's Largest Cork Mosaic. Visitors of the Sheraton Tirana Hotel and Towers were treated to a special performance of live art, as Strati worked 14 hour days in the hot Albanian summer sun to glue corks of different sizes and colours onto a large banner in the hotel gardens. The end product, a magnificent Mediterranean scene called Romeo with a crown of grapes playing the guitar while dancing with the sea and the sun, measures a commanding two stories high and almost 13 m in length (over 40 feet).
6

World's Largest Photo Mosaic
A portrait of a poet from Yamaguchi Prefecture, made of 120,000 photos of smiling faces, was certified as the world's largest photo mosaic by the Guinness Book of World Records. The 31.78-meter-long, 42.82-meter-wide picture of Misuzu Kaneko, who was born in Nagato, Yamaguchi, in 1903, was created by the local chamber of commerce to promote the city. Around 220 residents laid out the photos, which were collected on various occasions, such as a professional baseball game that provided many smiling faces to the audience, and were also contributed from overseas, taking more than six hours. The chamber of commerce decided to use the photos of smiling faces as Kaneko noted in her poetry, "Everyone is different, and everyone is great." The previous record photo mosaic had some 113,000 photos.
7

Tsevis' Mosaic Portraits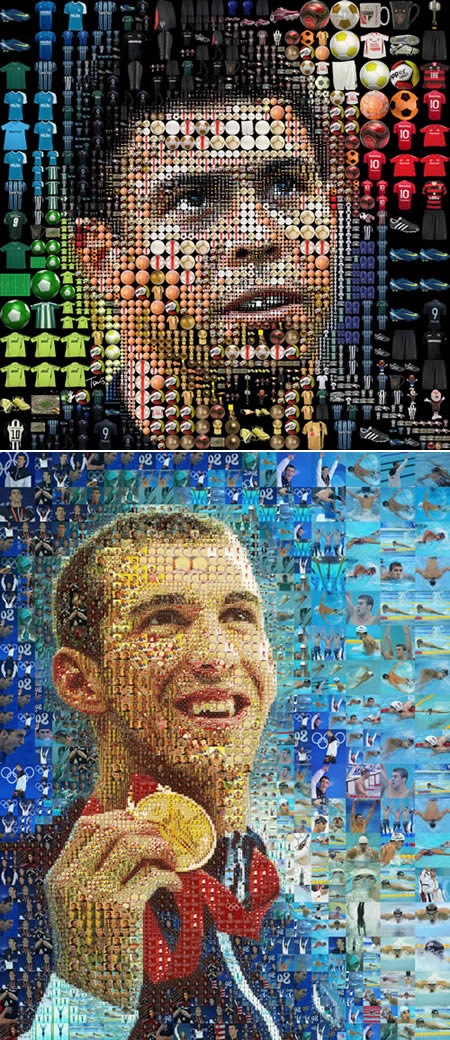 These are nothing like the usual mosaics you have seen before, these portraits are so amazing by the way they are created and how amazing the result is. These mosaic artworks are created by the Greek designer and visual artist Charis Tsevis.
8

Da Vinci's Largest Nail Mosaic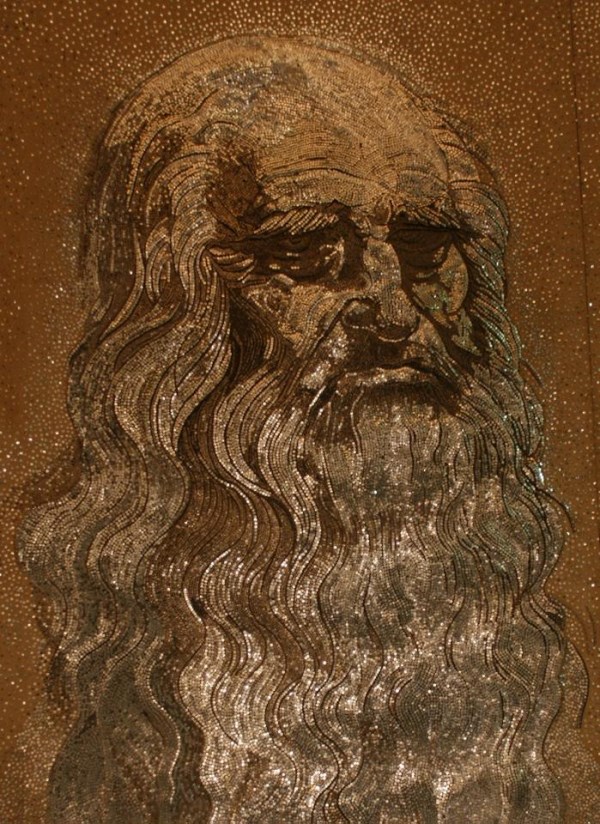 Portrait of Leonardo Da Vinci made out of nails. By Tirana (Albania)-based artist Saimir Strati. "Using industrial nails, the artist re-created the self portrait of Leonardo Da Vinci using nearly 400 kilos [880 pounds] of nails over a 2x4m [6.5 feet x 13 feet] surface. The technique resembles digital photography, in that each nail represents a pixel. According to the Guinness Book of World Records it's the world's largest nail mosaic.
9

World's Longest Mosaic Stair
The 16th Avenue Tiled Steps, perhaps the world's longest mosaic staircase (163 steps, 82' high), was conceived and fabricated by Irish ceramicist Aileen Barr and San Francisco mosaic artist Colette Crutcher. Over a two and a half year period, a tireless group of neighbors raised funds and lobbied City government to make the project, unveiled in August 2005, a reality. Over 2,000 handmade tiles and 75,000 fragments of tile, mirror and stained glass went into the finished piece, located at 16th Ave. and Moraga in San Francisco.
10

Mega Man Mosaic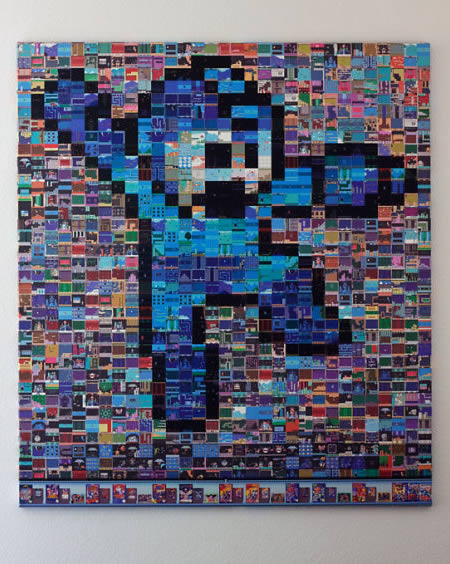 A fan has created a 120 x 109 cm Mega Man mosaic which possesses roughly 1,500 screenshots from the first six games in the series. Shots were captured during playthroughs and feature all levels from Mega Man 1 – 6. In addition, the artist worked on a gallery that contains Mega Man boxes/cartridges from every region.
11

Michael Jackson's Largest Paintbrush Mosaic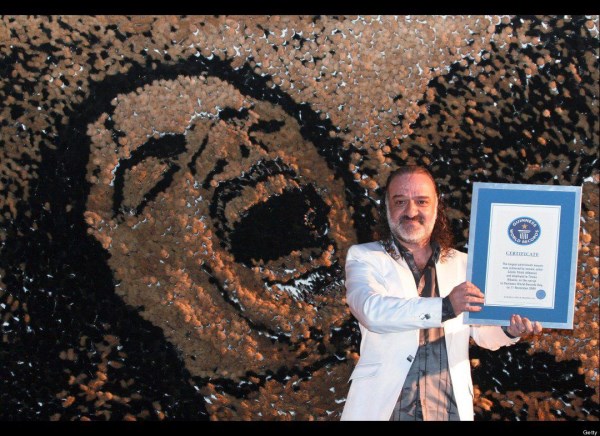 Michael Jackson never failed to lie low when he was alive or currently even from his grave. The $1.5 million 3D image or the $70,000 illuminated glove has proven that fans are ready to go to extremes to be/own a part of this legend. The latest record-breaking news related to this iconic pop star is that Saimir Strati has worked on the largest paintbrush mosaic of the late Michael Jackson. The Albanian artist's creation, made of 230,000 paintbrushes, has made it to the Guinness World Records as the world's largest paintbrush mosaic. The artist seemed to be a diehard MJ fan as he toiled for 16 hours each day for a month but not without blasting MJ's numbers. Strati quoted that "All the time I was being guided by his music and made a silent deal with him to help me find the secrets of his great singing." His music certainly can work wonders for his fans and sail them through toughest tasks with ease. That's the power of music….especially MJ's songs!
12

London's Largest Candy Mosaic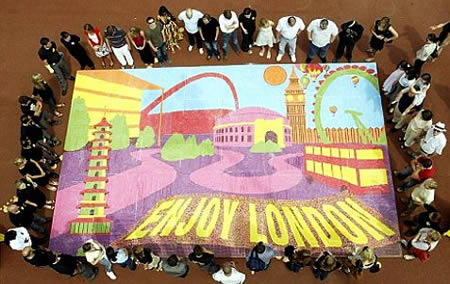 Thousands of office workers and artists showed hard work is its own sweet reward after they broke the world record for the largest mosaic – made entirely out of sweets.