Got the worst boyfriend ever? That old aunt advice, 'it's better to be alone than in bad company', was never more wisely said than for the girls dating these eight scum bags.
1

Jebidiah James Stipe: the ex boyfriend who used Craigslist to arrange woman's rape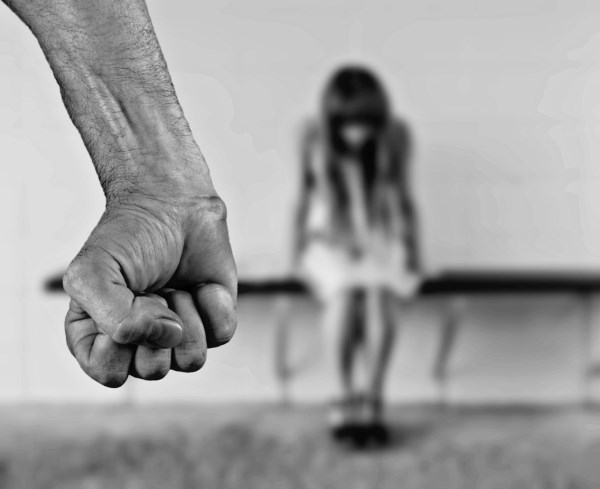 A Wyoming man was accused of posing online as his former girlfriend and soliciting someone to act out a violent sexual fantasy. The advertisement appeared on Craigslist in December 2009. "Need a real aggressive man with no concern for women," read the posting on the Internet classified advertising forum. Its purported author was a Casper, Wyo., woman, whose photo also was posted. One week later, a man accepted the offer, forcing his way into the woman's home, tying her up and raping her at knifepoint. "I'll show you aggressive," he allegedly said, according to court testimony. In fact, the woman had nothing to do with the ad. Instead, a former boyfriend had posted it, soliciting her assault.
Actually, Jebidiah James Stipe, 27, posed as his ex-girlfriend and placed the ad seeking an aggressive man. Two days later, she spotted it and contacted the Natrona County Sheriff's Office, as well as Craigslist, which took down the ad. But Ty Oliver McDowell, 26, had allegedly already seen it. He e-mailed the address listed in the ad and told authorities that he and the woman exchanged instant messages, and she described what she wanted -- "humiliation, physical abuse, sexual abuse," -- and gave him her home address. Only he was in fact communicating with Stipe. According to McDowell he thought he was fulfilling her rape fantasy. He was arrested and charged with first-degree sexual assault, aggravated kidnapping and aggravated burglary. Stipe was also arrested and charged with conspiracy to commit first-degree sexual assault.
2

David Simmons: the man who sent sex pictures of ex-girlfriend to her family as Christmas cards
David Simmons, 57, from Murfreesboro, took photographs of his ex-girlfriend, without her knowledge, that showed her performing sexual acts on him. After a nasty break-up, Simmons sent the picture to the woman's relatives as Christmas cards. Some family members opened the cards, while others were intercepted by the woman before they were opened. He was arrested in connection with eight counts of unlawful photography against his ex-girlfriend, criminal impersonation and vandalism. He was sentenced to two years of probation after he pleaded guilty to distributing sexually explicit Christmas cards of his ex-girlfriend. What a lovely memory of Christmas her family will have.
3

Michael Vinson: the boyfriend who robbed his pregnant girlfriend for beer money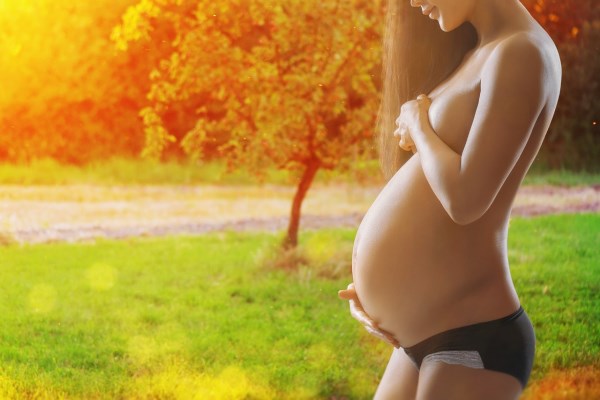 Vinson's girlfriend thought she was ready to deliver their child and told him she needed to go to the hospital. Instead of taking her to the hospital, he punched her in the head twice, waved a knife in her face, threatened to kill her, robbed her for beer money and hung up the phone when she was trying to dial 911. What a gentleman. The woman eventually got help and made it to the hospital, where she was treated for the injuries Vinson caused. As far as we know, it was a false alarm and the baby still hasn't been born yet but we hope she has a happy Mother's Day, just the same.
4

Jacoby Smith: the boyfriend who beat up his armless, legless girlfriend in "self-defense"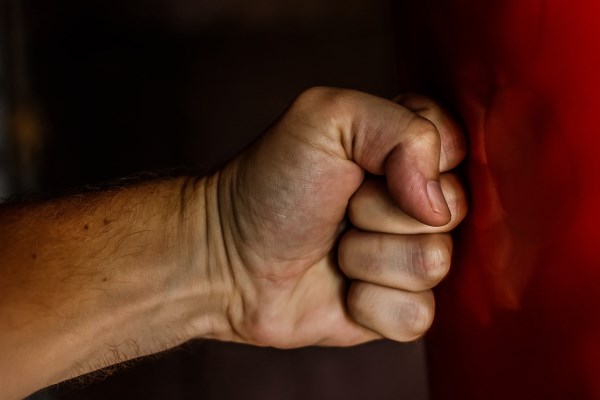 There are very few things on this planet that earn you a one-way ticket to hell. Beating up a quadriplegic girl because she's blocking the television is probably one of them. Jacoby Smith, who sounds like a real sweetheart, thought the appropriate way to teach his girlfriend, Tiesha Bell , not to roll her wheelchair in front of the TV set would be physical confrontation. He hit her in the face 10 times in order to get his point across. Smith doesn't deny the attack, but is quick to note that he did it in self-defense. Bell had both hands and both legs amputated due to a childhood illness. He also claims that she had been cheating on him prior to the fight and that the amputee also threw her bed pan filled with urine at him during the altercation. Is there really anything else to add at this point? Actually, there is. Bell still plans to marry him. "We both need anger management," she said.
5

Duane Lang: the HIV+ man who faked HIV test to get his girlfriend into bed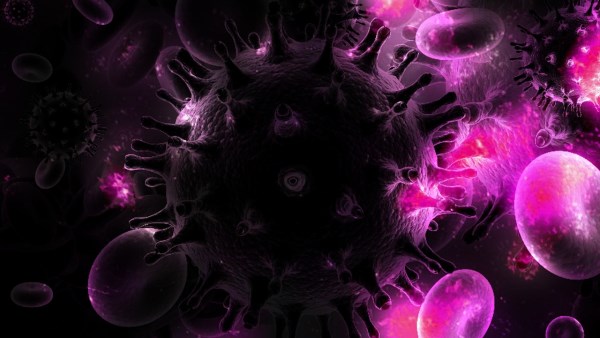 A Queens man passed off a fake HIV test on his girlfriend to deceive her into having unprotected sex with him -- though he was actually HIV positive. The unnamed woman wouldn't go bareback with Duane Lang, 47, until he submitted proof of his status, so he fabricated a document from the AIDS Center of Queens County in Rego Park saying he had tested negative in a rapid HIV test. (The AIDS Center's medical director confirms that the document is a fake -- his name is even misspelled on it.) In March the woman got suspicious and he admitted not only that the test was fake, but that he'd been positive for years. The HIV status of the woman, who had unprotected sex with Lang several times, is unknown. Lang was arrested and charged with reckless endangerment and forgery. He faces up to seven years in prison if convicted.
6

Graydon Smith: the man who made his pregnant girlfriend sign a contract allowing him to pound her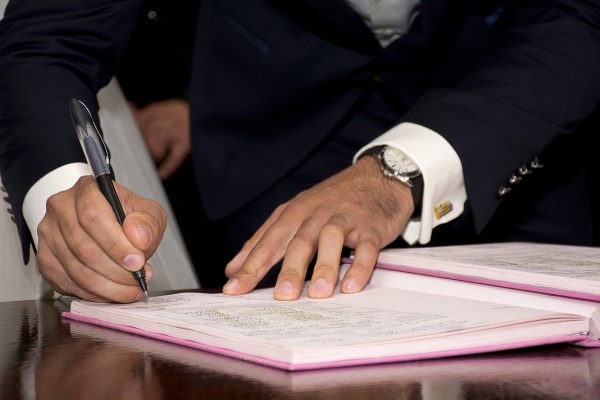 Graydon Smith's career in contract law is off to an unpromising start. Police were called to the Haller Lake home of the 31-year-old's parents. There, Smith's pregnant 19-year-old girlfriend told them that her boyfriend had threatened to kill her. She took these threats seriously because Smith had beat her up in past. He'd also asked her to sign an "abuse contract:" a letter that stated he was free to pound on her as much as he wanted for perpetuity, so long as he avoided her pregnant belly. When cops contacted Smith by phone he denied the abuse. But strangely, he admitted to the part about the contract. Which in a way is an admission. Or at least an admission of profound stupidity. For some reason, it took cops another month and another incident to arrest Smith. This time, it was his stepfather who called 911. The dad had confronted Smith after he watched him choke his girlfriend for 10 seconds. Unhappy with the interruption, Smith tried to land a shot on pop's face but only ended up with a glancing blow.
When cops arrived they found the girlfriend bleeding from the face with a contusion on the back of her head. Smith was arrested and charged with second-degree assault, two counts of fourth-degree assault and two counts of felony harassment.
7

Edtition Thompson: the man who impregnated girlfriend's 11-year-old daughter, faked his death, fled home state, and had his family hold fake funeral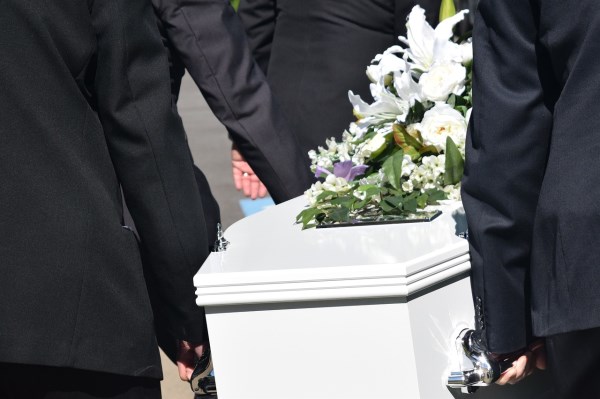 A Buffalo man faked his own death after getting his girlfriend's 11-year-old daughter pregnant. Edtition Thompson is now facing possible life in prison. The 33-year-old fled Buffalo last summer and had his family staged a fake memorial service. After being arrested he has already faked a heart attack and suicide attempt.
8

Jennifer's boyfriend: the man who broke up with his girlfriend by leaving signs on a busy road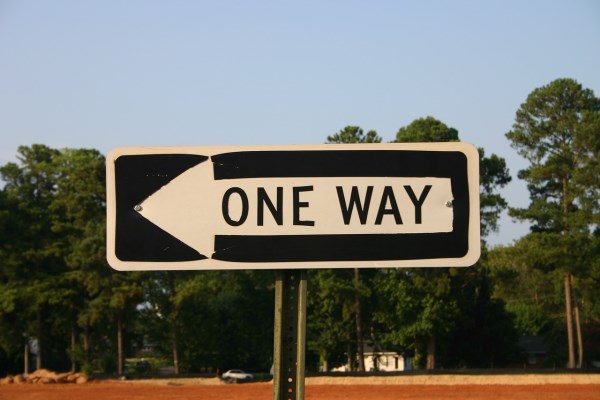 Being dumped isn't fun at the best of times, but imagine one Australian woman's surprise when her boyfriend publicly finished with her by leaving signs on a busy road. The woman, named Jennifer, has become the talk of New South Wales after she was dumped in what could be one of the most embarrassing public break-ups of all time. The mystery woman's supposed lover erected five separate signs overnight on the area's busiest road. His feelings started out as romantic, with 'Jennifer, will you marry me?' But the proposal was quickly followed by two very different signs: 'Just kidding' and 'I'm breaking up with you'. The final rather blunt sign simply read: You have six days to move out.
NOTE: later on, two boys admitted it was only a joke.