1

Gun Condiment Dispenser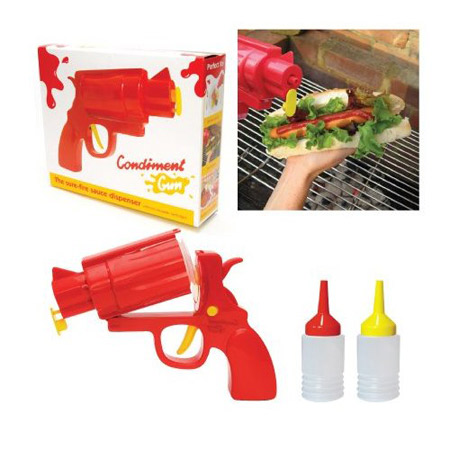 This ingenious plastic gun ($25.00) comes complete with two reusable cartridges that you can fill with the sauces or condiments of your choice. Load the filled cartridge into the chamber and get ready to fire on your favorite foods.
2

Butt Station Tape Dispenser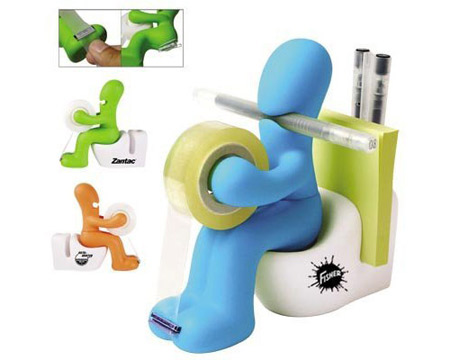 This dispenser ($9.66) is a fun art deco desk accessory that includes a pen holder, tape dispenser, memo/card holder, paper clip holder and just a great conversation piece all in one!
3

Nose Shower Gel Dispenser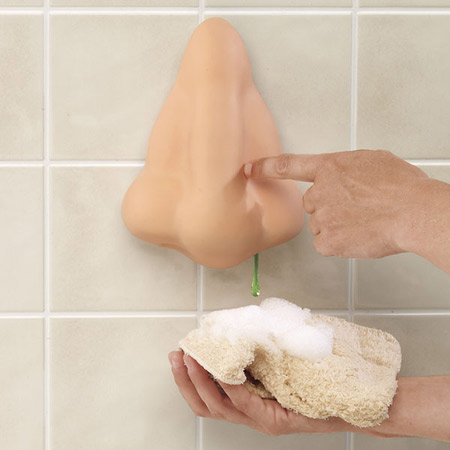 The giant nose knows you smell and it's snot about to let you get away with it. This rubber suction cup mounted shower gel dispenser ($18.75) oozes out your cleaning gel when you press or squeeze the nose. It's easy to fill and comes with 5.3 oz of green shower gel.
4

Mr. P Tape Dispenser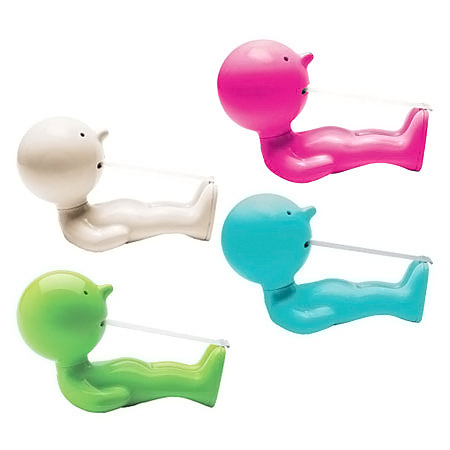 Mr. P ($29.99) is always getting himself into sticky situations. In this case the solution is simple - just pull the end of the tape from Mr. P's mouth and tear out what you need with his serrated shoes.
5

Tiki Head Tissue Dispenser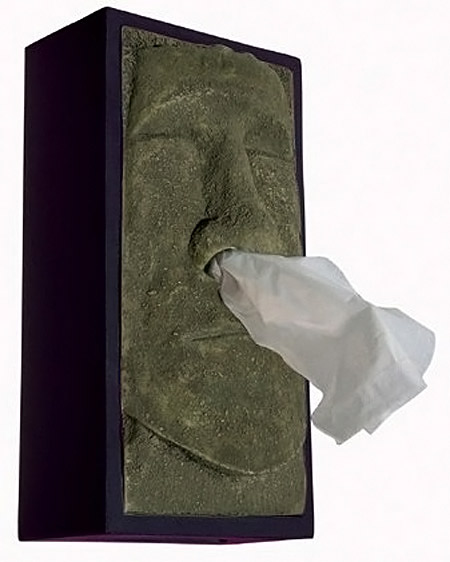 Need a cover ($19.99) to your tissue dispenser? Pick this. You'll smile whenever you see it. Kids will laugh out loud. Even cranky, sullen people can't resist its beaky charms.
6

Cassette Tape Dispenser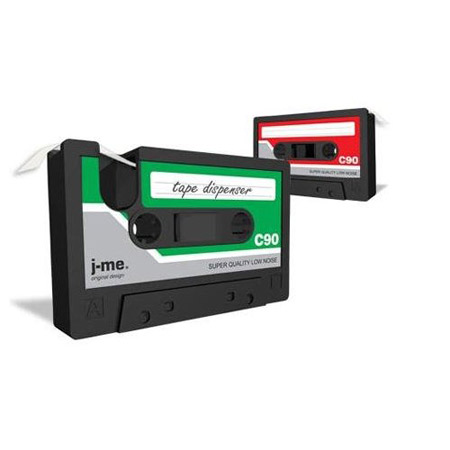 It's official, tapes are back! Our easy Tape Dispenser ($29.99) is in the shape of a cassette tape. The iconic '70 item is once again fashionable!
7

Bonny Boy Manneken Pis Liquor Dispenser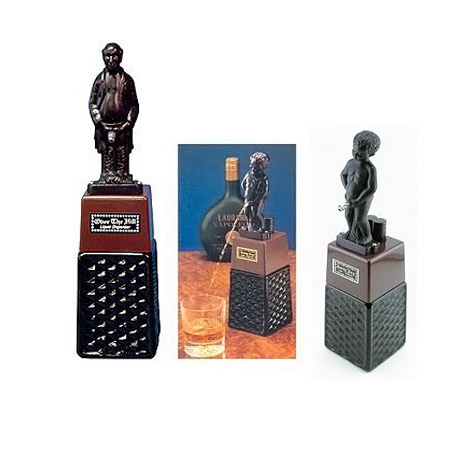 You are sure to be the talk of the party with this unique liquor dispenser. The Bonny Boy is modeled after the famous Manneken Pis fountain in Brussels, Belgium. This Manneken Pis liquor dispenser ($24.95) holds 16 ounces of your favorite drink in its easy to access base. Release your drink simply by pressing a button.
8

Koziol Elvis Tape Dispenser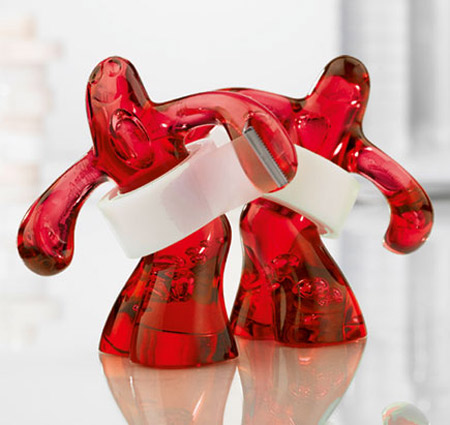 A dashingly handsome gentleman, great mover and always the centre of attention, Elvis is a sticky tape dispenser that demands to be placed in full view on your office desk or work surface. This dispenser ($29.95) holds a roll around his waist, and has a metal strip with serrated edge held in his hand enabling you to cut exact lengths of tape every time with ease.
9

Bags on Board Bone Dispenser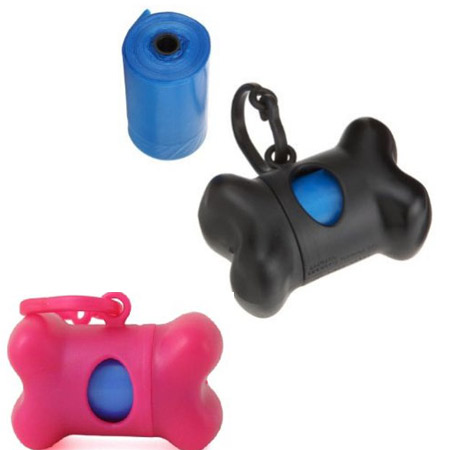 Made for picking up after your pet's walk in the park. The sturdy design makes for a dependable yet environmentally friendly tool for the most undesirable of tasks. Is a compact, refillable dispenser($4.86) which houses a roll of 15 large doggie clean-up bags. It attaches to any kind of leash - standard or retractable.
10

Shower Breasts Dispenser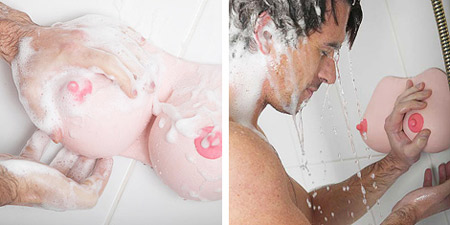 This naughty nipple-topped pair attaches to your shower wall with the suckers provided, with each bossom having a compartment for shower gel, shampoo or conditioner. To dispense, simply squeeze away.