1

Phoneballs Case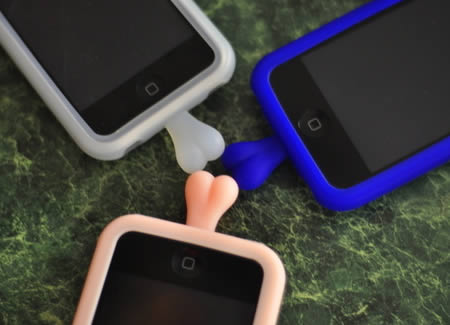 iPhone cases have come to this, ladies and gentlemen- Phoneballs. The case that gives your phone balls. You've got truck nutz on your truck, but your poor iPhone is sitting there neutered. Give it some balls. Comes in two colors, just like real balls. Plus 10% of all proceeds go to testicular cancer research. Seems like a winner.
2

Revolver Case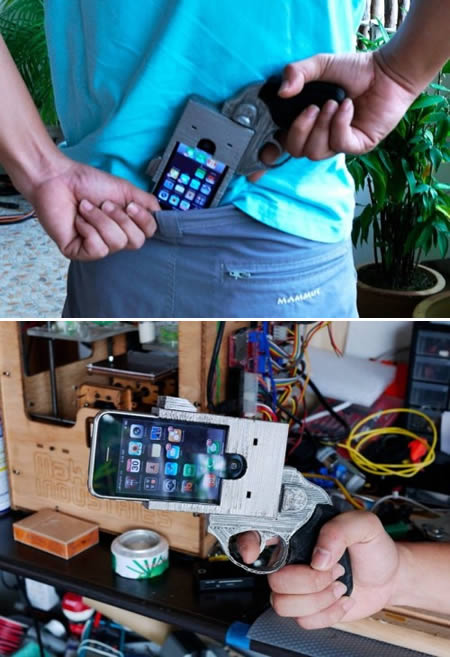 Here is an iPhone case you can tuck into your board shorts (front or back is fine) and answer calls with a really nasty look on your face. Do you want to have it? You can download 3d plans to actually build one of these, if you have a 3d printer.
3

Undercover Case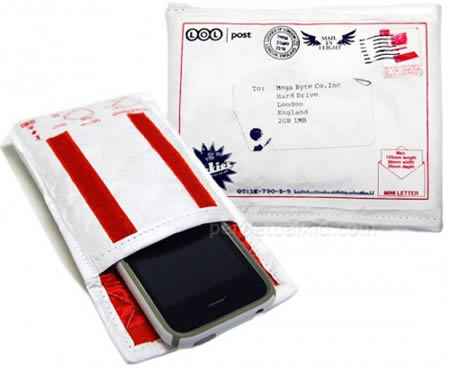 No one will suspect you've hidden your pricey new iPhone 4 inside this Undercover Cell Phone Case that looks like an international mail padded envelope. It's made of rip-proof, water-proof, writable material with Velcro straps to keep it secure. Just make sure some ambitious office intern doesn't take this and mail it off for you or the Mega Byte Co. in London is going to be getting yet another free iPhone.
4

Carbon Fiber Case
Attention forgetful rich people with money to burn: Your carbon fiber iPhone iWallet has arrived. It has an alarm that goes on if you are more than 30 feet away. The iWallet is impressive from the get-go, made of your choice of carbon fiber, a mix of carbon fiber and Kevlar (both $600), or a lower-cost fiberglass model for a relative bargain price of $299.
5

Bacon Case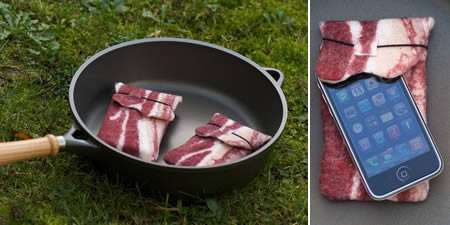 If you're a discerning eater, you know the age-old mantra: everything's better with bacon. Out in Germany, they've really taken it to heart, and have made fabric gadget cases that look like they're constructed out of every gentile's favorite pork product. The Bacon Case seems to come in different sizes, at least one of which can fit the iPhone, and is selling for 25 Euro. The description's all in German, and I don't know what or who a "Frühstücksspeck" is, but the case is "Absolute Trendtasche!!!" and who am I to argue with that?
6

Heineken Case
Yes, we have another zany iPhone case from the good folks at Etsy. This time around it pays homage to one of the best brews on the planet, Heineken beer. Called the "Heinecell," get it? It keeps your iPhone warm and cozy yet makes your iPhone the hit amount the local college frats and douchebag ridden night clubs in town. The Heineken look-a-like iPhone case goes for $25 from Etsy.
7

99 Cent Recycled Cardboard Case
It's no surprise that with the whole world in a bit of a financial pickle a fad like papercraft has really taken off. Paper is cheap, readily available, and disposable. It also makes sense that some companies would try and capitalize on this new meme and make a quick buck. If you're among the cash-strapped during this economic downturn, and too lazy to fold your own paper goods, Case-Mate has your back with its Recession Case. In addition to costing a measly 99 cents, this environmentally friendly case is made of 100-percent recycled cardboard. You can even get a free personalized message scrawled on it in "Sharpie Script," which actually involves some poor schmuck scribbling on your case with a permanent marker.
8

Cassette Case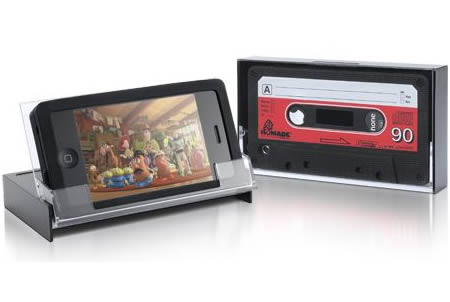 If you're feeling the need to disguise your iPhone, this cassette cover is the way to do it. It'll make your precious iPhone look like nothing more than an old worn out tape. Plus the case allows for you to more easily sit and watch videos. Between the two perks it's enough to make this case turn a few heads. Sure an observant thief won't be deterred by the camouflage, but it couldn't hurt. Plus we all know you secretly miss the days of mixed tapes, don't lie. Strangely despite the very plastic look, the cover itself is silicon. Now the cassette tape case is a hard plastic, that case can be propped open to double as a stand for your iPhone.
9

$108k Gold Case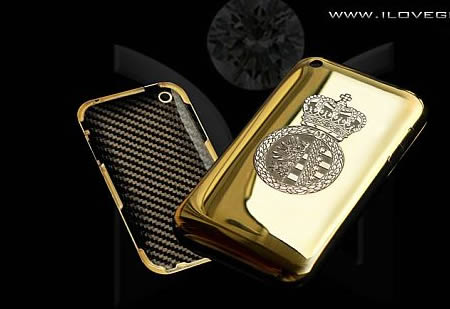 Germany-based designers from GnG have revealed what could be the most expensive iPhone case ever. Envisioned as a "piece of art" that "sets the point on the i," the precious shell is dubbed Golden Delicious. This golden iPhone case is only 1mm thick, is made from a special high-tech carbon fiber inlay, is covered with 140g of gold (18-carat) and packs nothing less than 600 diamonds. Priced at 77,777 euros ($108.000). With this case your iPhone will definitely stand out from the crowd.
10

Dexter Case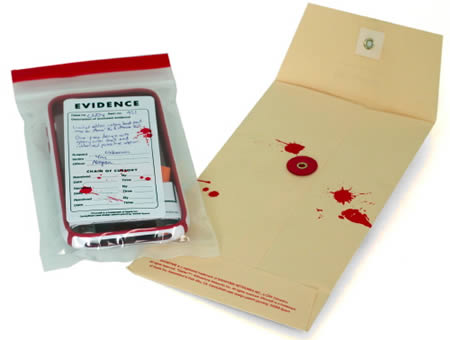 If you are a fan of TV series "Dexter," a protective Dexter iPhone case wrapped in a manila evidence envelope is for you. In case you didn't know, Dexter has also an iPhone game avaible.
11

Game Boy Case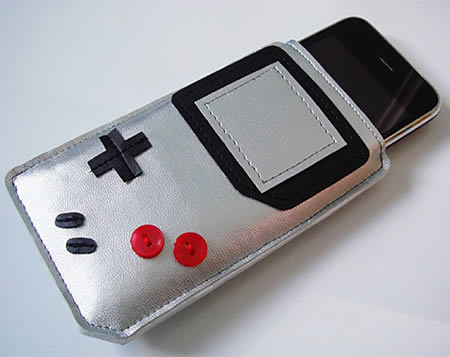 Every big man has a young child inside who loves Game Boy, so why won't you dress your big boy iPhone with the manliest design ever?
12

Etch a Sketch Case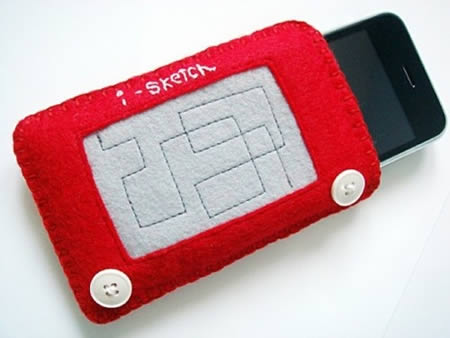 I fell in love with these gorgeous Etch A Sketch themed iPhone pouches at first sight. Instantly transporting me back to my childhood, of attempting to create a masterpiece on my etch-a-sketch but failing. The iSketch & the Playstation cuteyare great retro covers for iphones and add instant cool-ness to anyone's night! Hand crafted entirely from soft felt, the classic iSketch was created by Yummypocket, expect to pay $22 plus a small shipping fee for this slick retro design. These are a must for men, and simple for the fun factor!