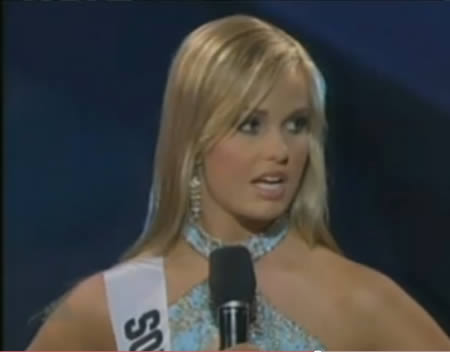 At the Miss Teen USA 2007, Ms. South Carolina answers a question and gets famous everywhere, but not precisely because of her beauty. Actually she answered the question pretty well and explained why a fifth of Americans cannot locate the US on a world map. She just left out the part about a fifth of Americans being about as intelligent as her.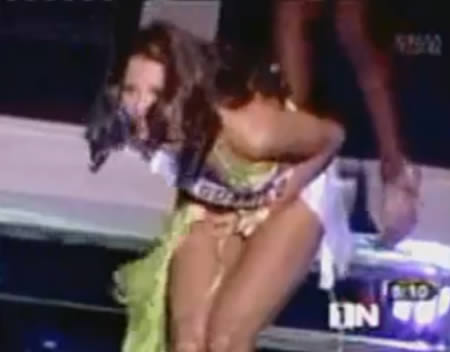 Miss Guarico at Miss Venezuela's beauty pageant has the worst wardrobe malfunction during a beauty contest: oops, there goes her bikini. NSFW.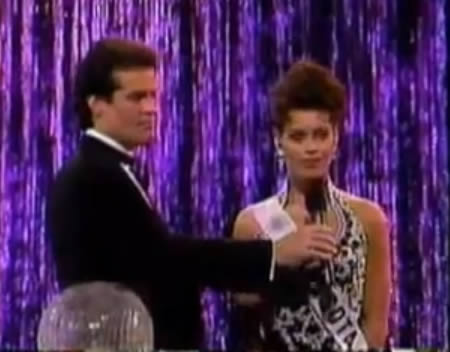 Miss Minnesota 1995 affirmative action fail. Well, I think it's a damn good answer for not knowing what affirmative action is.
(For those who aren't candidates in a beauty pageant but still don't know what it is: affirmative action refers to equal opportunity employment measures that Federal contractors and subcontractors are legally required to adopt. These measures are intended to prevent discrimination against employees or applicants for employment, on the basis of "color, religion, sex, or national origin").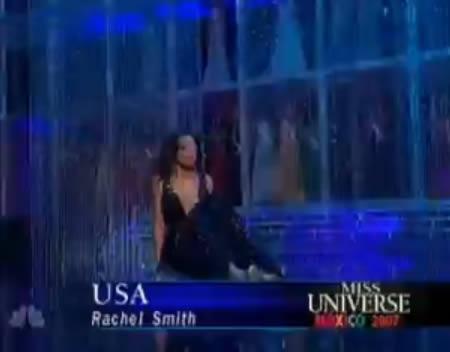 Miss USA 2007, Rachel Smith, slips and falls during the evening gown competition.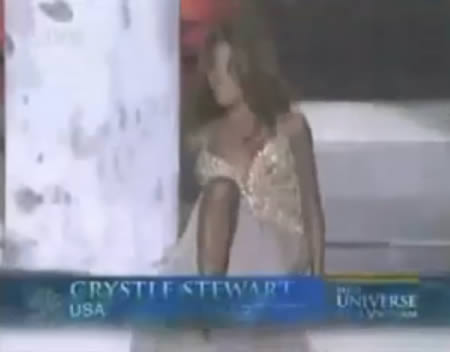 And the next year, another Miss USA does it again and falls down.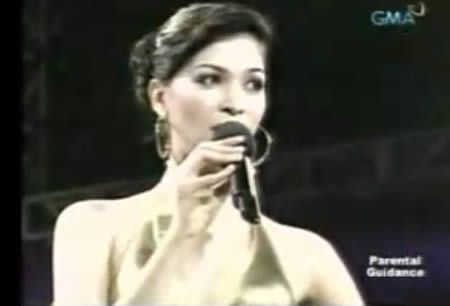 Ms. Philippines Pageant, Janina San Miguel. Please forgive her, she's just 17 and it's her first beauty pageant ever. And yes, she can't answer a question. But she looks cute, doesn't she?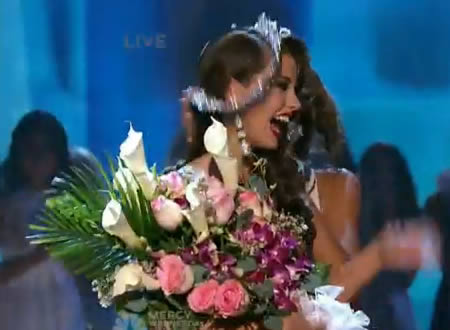 Miss Universe 2008 (Miss Venezuela) tries to crown Miss Universe 2009, also Miss Venezuela, and fails. "Oh, I'm so happy for you… here is your crown… bitch!"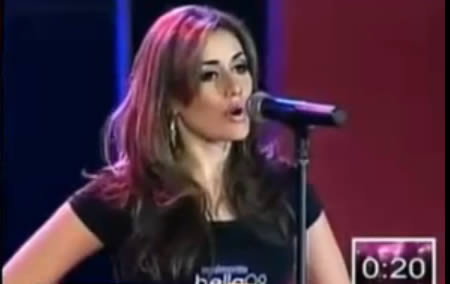 Giosue Cozzarelli, who was competing for Miss Panama 2009, was unable to understand a Confucius quote she just read: "Learning without thought is labor lost." Then Cozzarelli was asked to explain the quote: "Good evening Panama!" "Confucius was one of whom invented confusion, and that's why, eh. One of the most ancient, he was one of the Chinese. Japanese who were one of the most ancient." "Thank you."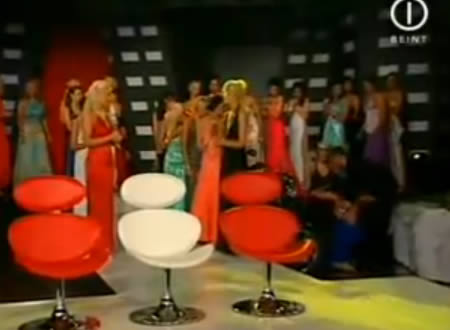 She did well with her answer; the problem was with her exit.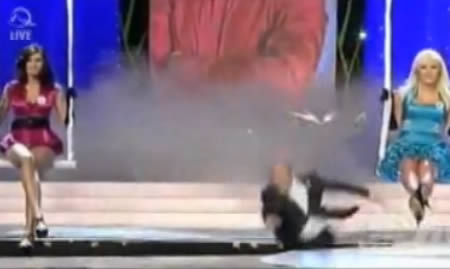 Do you think only pretty ladies fail at beauty pageants? Then take a look at Miss Slovakia host, Jan Kraus. Just one advice, if you get too nervous among beautiful women perhaps you shouldn't be hosting a beauty contest.