1

The Meaning of Life
Someone finally figured it out, and they put it up for sale on eBay. Even with eight bids this incredible find didn't fetch much, but it was probably the best $10.50 the winning bidder ever spent.
2

A Woman's Virginity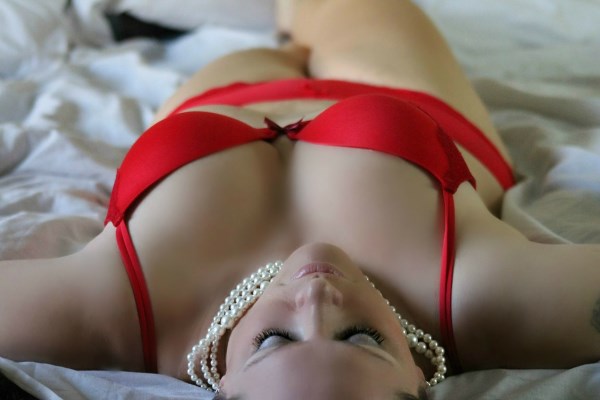 In order to pay off her college tuition, Carys Copestakes put her virginity up for auction on eBay. The bid started at $10,000 and was taken up by a business man. He did not take her up on her service, but gave her the money in pity of her situation.
3

A 10-year-old Virgin Mary grilled cheese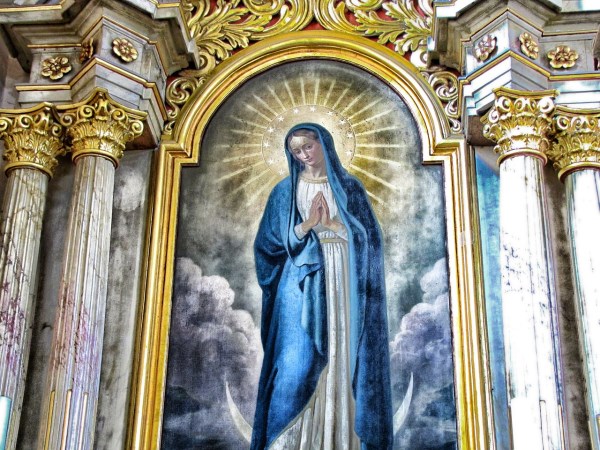 A woman who said her 10-year-old grilled cheese sandwich bore the image of the Virgin Mary got a lot more bread after the item sold for $28,000 on eBay. GoldenPalace.com, an online casino, placed the winning bid, and company executives said they were willing to spend "as much as it took" to own the 10-year-old half-sandwich with a bite out of it. The online auction site initially pulled the sale, saying it didn't post joke items. The page was restored after the company was convinced that Duyser would deliver on the bid. She said she took a bite after making the sandwich 10 years ago and saw a face staring back at her. She put the sandwich in a clear plastic box with cotton balls and kept it on her night stand. She said the sandwich has never sprouted a spore of mold.
4

A cheating husband's used condom and his lover's knickers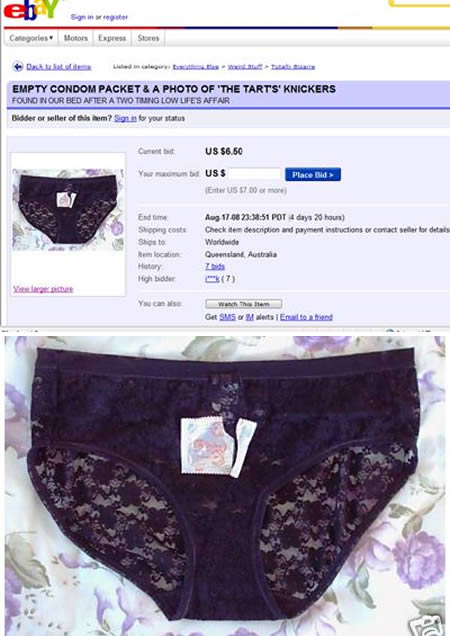 An Australian woman took revenge on her cheating husband by putting a photograph of his lover's underpants up for sale on the auction site eBay. In the listing the woman says she is selling a picture of a pair of lacy black knickers and an empty condom wrapper "size small" found in her bed after her husband had an affair with another woman.
The seller --identified on eBay only as annastella007-- listed the item as "Empty condom packet & a photo of 'The Tart's' knickers," and also included a detailed account of the events leading up to the discovery.
5

A Dried Peach Vagina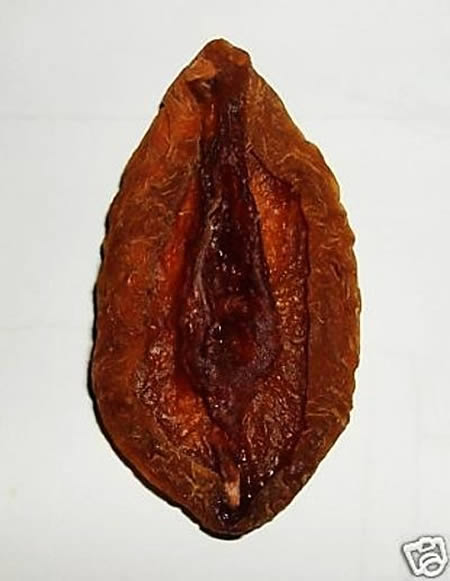 An eBay seller bought a bunch of mixed dried fruit from the local bulk store. The very last piece of fruit to eat was this peach. He pulled it out, took a look at it, and thought "Wow! This looks like a vagina right out of a anatomy text book!" So there it was up for auction. I wonder if anyone bought it.
6

A Dead fairy found at yard sale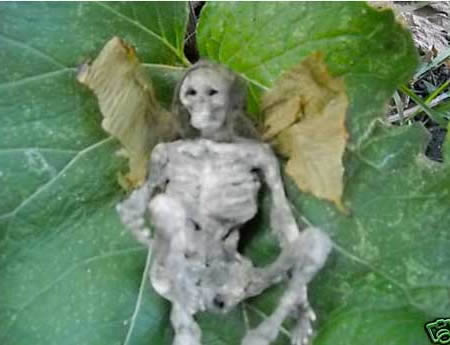 According to the seller, he stopped in at a yard sale and came across this strange little creature. The apparent mummified corpse of a fairy being - or some kind of demon offspring (?) - a specimen too surreal to be around. His cat continually tries to get at the diminutive skeleton through the jar; and the thing just generally unnerves people whom have been in its admittedly creepy presence. It does have a definite Black Magic, otherworldly, Voodoo feel about it. In my opinion, the faint of heart are better off not having this thing around them.
7

A Tea kettle (with a porn reflection)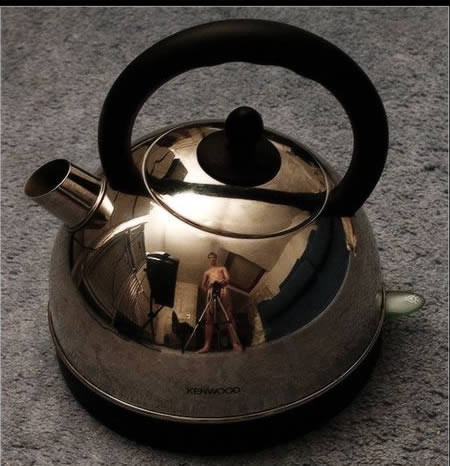 eBay has been hit by a bizarre craze where people appear naked in reflections on goods they are selling. Reflectoporn is a term used to describe a form of exhibitionism in which a man or woman strips and then takes a photograph of an object with a reflective surface in such a way that his or her naked body can be seen in the reflection. The photograph is then posted in a public forum.
8

750 grenades and a Soviet rocket launcher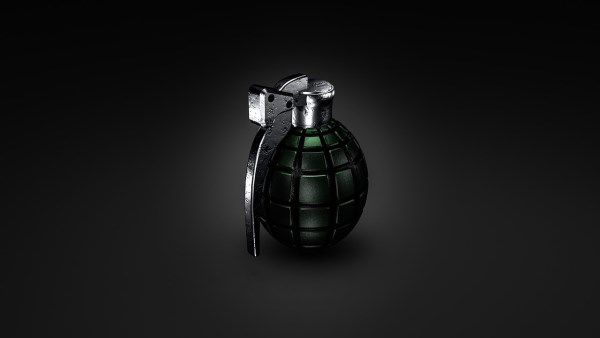 Internet dealer David Sampson, 42, sold several deactivated weapons on eBay from his semi-detached home in Sittingbourne. Worryingly, he had the know-how to reactivate them.
Among his cache were 750 legally-owned deactivated hand grenades and an SAS silenced pistol. After raiding the nondescript Kent home, police found the £200,000 stockpile. Despite owning most of the hoard legally, the loner has been jailed for five years for possessing a World War I German Luger pistol, a double-barrelled shotgun and an antique Belgian pistol in contravention of the 1968 Firearms Act.
9

A Ghost Grandpa Cane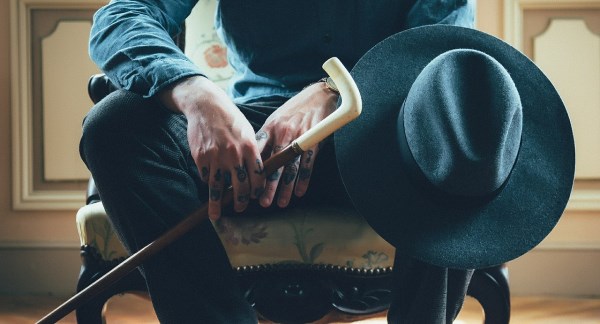 Six year old Collin Anderson was terrified that his Grandfather's ghost wouldn't leave. His mother Mary put the ghost up on eBay, but the terms of service wouldn't allow just selling a spirit…so she included Grandpa's cane. GoldenPalace.com, the online casino who also bought the Virgin Marry grilled cheese, made the final offer of $65,000 for the metal walking cane.
10

An ex-wife's helmet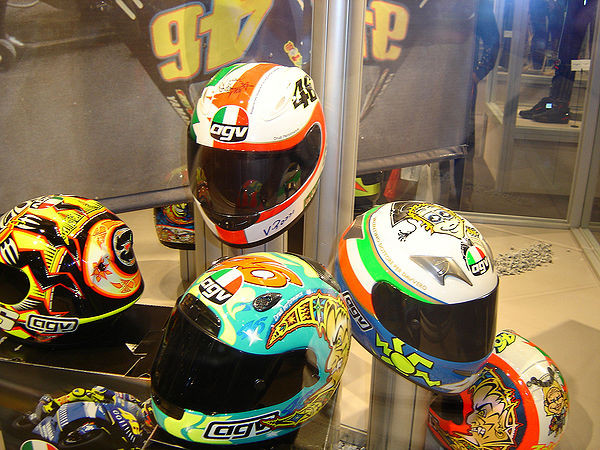 This guy was selling his Shoei RF700 helmet back in 2004. This is the reason he gave for selling it:
This Helmet is like brand new. I bought it for my wife, but it's to small for her big fat head.You know, it was all a big lie right from the beginning. I asked her if she liked bikes, (I've been riding since I was 9 years old.) She's like "Yeah, I love Motorcycles, they're great!" Now, I'm thinking to myself, this chick's cool, she's hot, has big boobs, and loves motorcycles. I gotta snag this one up quick. Little did I know that as soon as I gave her the engagement ring, all that would change. First, it was a subtle hint, you know, that the wedding's going to be expensive, and that that band costs just as much as my motorcycle. With all these wedding plans going on, I hardly have time to ride my bike. I'm schleping all over the state looking at reception halls, listening to cheesy wedding bands, and picking out floral arrangements. She brings up the fact that I haven't ridden my bike in a while now, (No kidding!! She won't let me out of her sight for more than 5 minutes!) and that maybe I should sell it. Now, that brings a whole lot of tension into the situation. I'm like no way! Then I notice that our sex life has reduced dramatically. A man has gotta do, what he's gotta do, so, I sell the bike, thinking that things will get better. She promises me, that as soon as we get married, she'll get a good job, and then I can get another bike. We get married, and we're having sex everyday. Life is good. The Evil One is looking for work for like 6 months. I find it hard to believe that she can't find a damn job, but who am I to say? She's just holding out for that Management position she says. To be quite honest, I really don't care, she's cleaning my pipes better than Roto Rooter. Then the kicker: She tells me she's pregnant. All the while I thought she was on the pill! I ask her how this happened, and she said the pill gave her facial hair. (I really couldn't see a difference, after all she is Italian). Fast Foward 9 months- I'm out breaking my back doing manual labor, she's a big, fat, hairy lipped beach ball, with the disposition of a rabid Pit Bull. Nothing I say, or do is good enough for her. The day she gave birth, I thought again that things will change for the better. WRONG!! Now everything's about the baby. Me, I'm second fiddle. Sex life? Ha! The only time I get some action is when I see her breast feeding the little bastard! I'm going crazy, at least if I had a motorcycle, I could take out some of my frustration. Even the guys at work notice how miserable I've been. One day, my partner rolls up on a brand new bike. I wanted to commit suicide. He knows how bad I wanted another bike. He see's the look in my eyes, and asks me if I would like to take it out for a spin Friday night. It was truly the first time I lit up since marrying that bitch. Friday rolls around, I cash my check, and head on over to my partners house. I cruise around for a while, and end up at this little bar on the edge of town. I head up to the bar, place my helmet on it, and order a beer. I look over and see this little hottie chatting it up with her friends. I notice that the eye contact is getting more and more frequent. After a few more minutes, she walks over to me and tells me she just loves motorcycles. That they get her "excited". I ask her if she wants to go for a ride. Her beautifully full lips widen with a pearly white smile. I take that as a yes. I grab her by the hand, and lead her to the bike. She straps on the spare helmet that was on the bike, and away we go. We ride for hours. She taps me on the shoulder, and tells me her apartment is on the next block. Would I want to stop in for a while and have another beer. Who am I to say no? I watch her lead the way, and I can't keep my eyes off of her tight lil' behind. I think back to the days when old hippo ass looked like this. Well, once upstairs, one beer turned into two, and so on. The next thing I know, I'm in bed with her, and she was amazing! It was the best experience I have ever had. Right then I had an epiphany. I had to be happy. I wasn't going to live a miserable existance for the rest of my life and something had to be done. Long story short, I left my hairy beast of a wife. (She's done good since I left. She remarried an Appliance salesman named Harold.) While I was moving out, I came across the helmet. I don't ever want to be reminded of my miserable past life, so please, make a bid. I have a motorcycle payment to make! The helmet has no scratches, size MED and I would rate it a 9 out of 10 Winning bidder to Pay with PAYPAL ONLY. Winning Bidder to pay all Shipping costs. I ship UPS ONLY. No Zero or Negative Feedback Bidders.
11

The Right to Name Her soon-to-be-born baby
Melissa Heuschkel from Conneticut put her unborn child's name up for auction on eBay in February. Again, GoldenPalace.com was the buyer of those rights, most assuredly for the advertising advantages, for $15,500. On April 30th, 2005 at 3:34 a.m. little Golden Palace Benedetto was born. Her Mom will call her Goldie.
12

A 61-year-old Grandmother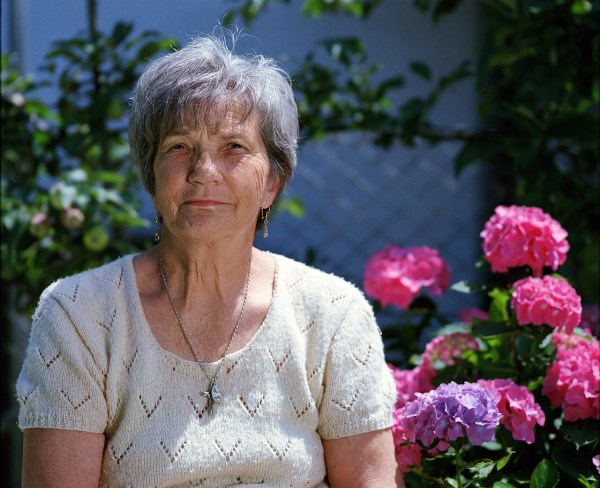 When selling an item on eBay there is a strict etiquette – give an honest appraisal of the goods including their faults. So when ten-year-old Zoe Pemberton put her grandmother up for auction, she was brutally honest. Among the many points listed were 'annoying and moaning a lot', although she admitted 61-year-old Marian Goodall could be 'very cuddly and loves word searches'. It was, of course, only meant as a joke. But that didn't stop dozens of people placing bids that reached more than $20,000 before the auction was shut down for breaching strict sales policies.