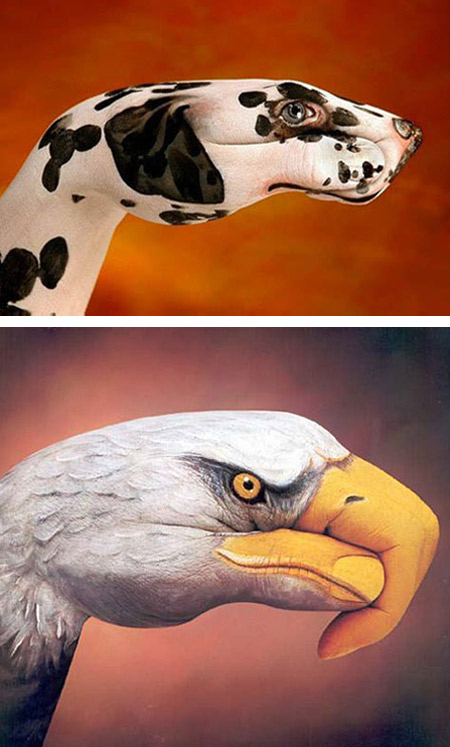 This is an incredible work of Italian artist Guido Daniele, here representing a Dalmatian and one of the most famous symbols of the United States, the Bald Eagle.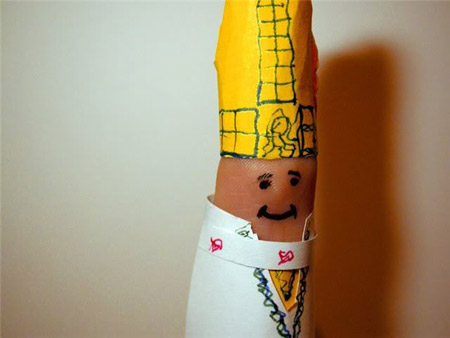 Who said a finger couldn't be saint, this is a nice finger Bishop.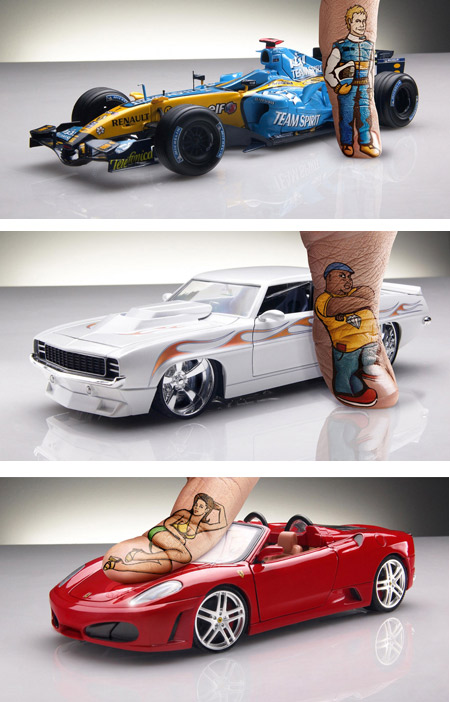 Mattel promoted Hot Wheels die cast cars in a 2008 outdoor advertising campaign using painted fingers to present a blue Renault F1 with pilot, a red Ferrari with model, and a white Mustang with Hip Hop artist.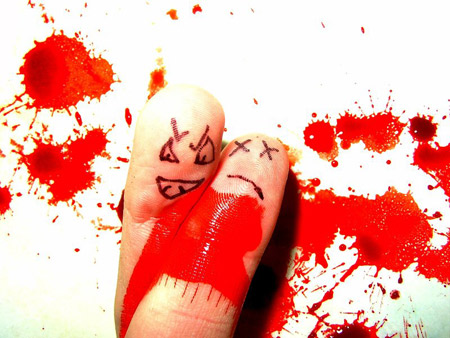 A gore finger representation of a murder, viewer discretion is adviced.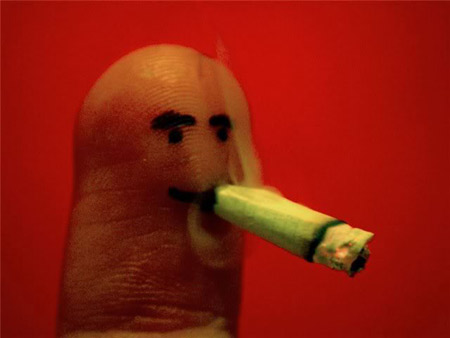 A not so good example for the little finger.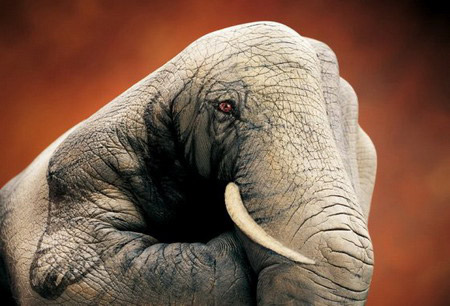 Amazing skin detailed elephant finger paint.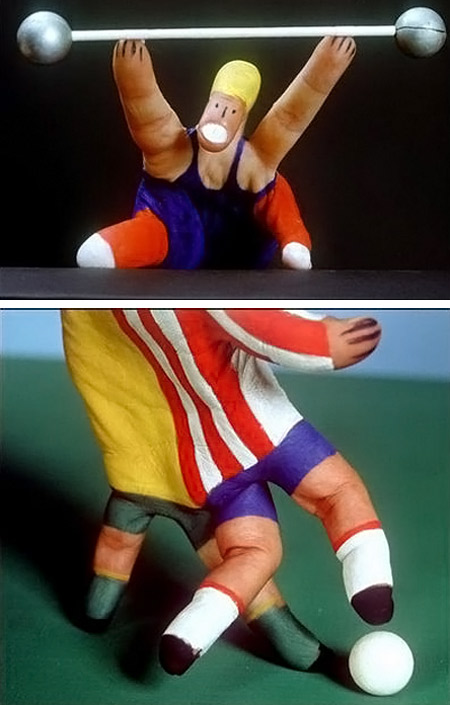 Mario Mariotti (1936-1997) was a conceptual artist from Italy who transformed his hands into fantastical creatures and shapes. In these pictures, a weightlifter and a soccer game.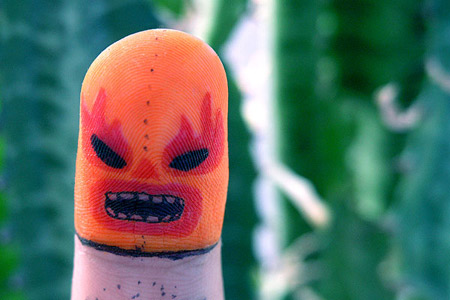 Ready to hand wrestle with someone? What better way than prepare your finger with this Mexican style wrestle suit for fingers.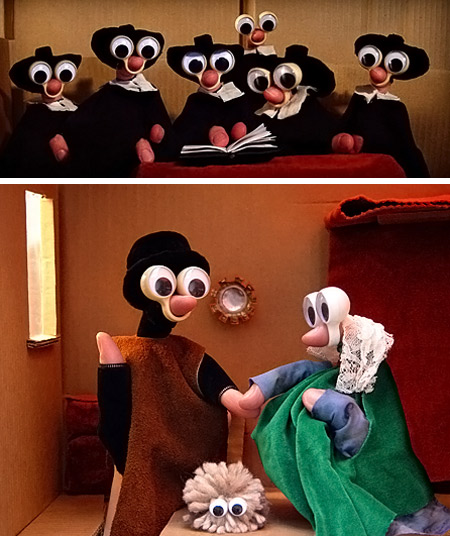 Funny finger puppets representing famous artworks from Dutch Masters Rembrandt, Vermeer and Van Eyck for an exhibition at the Taiwanese Art Festival.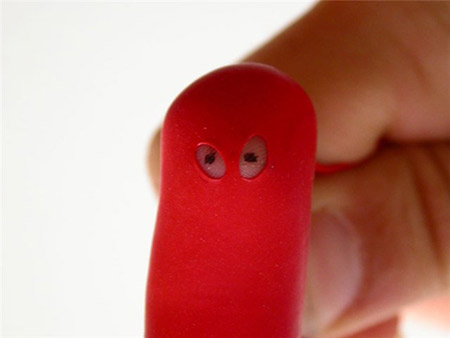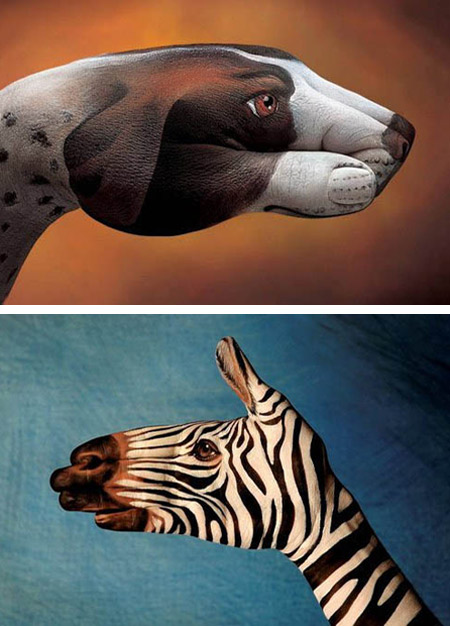 Other works from artist Guido Daniele, this time, a zebra and a dog.