1

Naked protest against bull fighting in Pamplona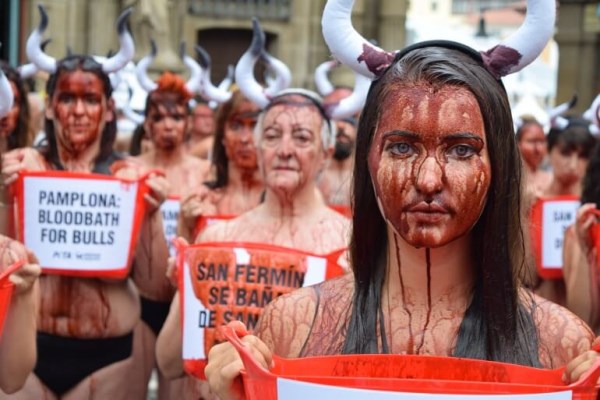 Since 2002 the organization People for the Ethical Treatment of Animals (PETA) has staged a protest the day before the San Fermin festival in Pamplona, Spain. In a mockery of the world famous spectacle of fighting Bulls chasing crowds of runners, semi nude animal rights activist run through town following the same route. Under the slogan "Join the Human Race" PETA is trying to draw attention to the plight of the bulls, who after the run are killed the same evening in the Bullfighting arena. Reactions from the people of Pamplona are mixed, from anger to amusement at the spectacle. The Naked Run is becoming part of the festival and thousands of spectators line the route to cheer or heckle the demonstrators.
2

Naked yoga protest against sending troops to Afghanistan in London
In May 2010, a naked woman stopped traffic near the Houses of Parliament, by clambering on to a black cab for a five-minute 'yoga protest'. She yelled 'Troops out of Afghanistan', as the cabbie tried to shift her and tourists looked on.
3

Topless protest for the right to go topless in Los Angeles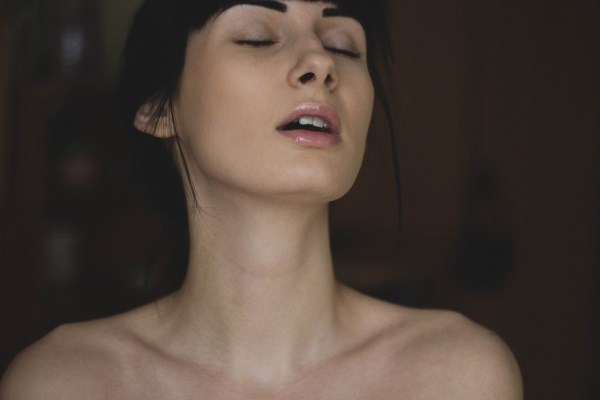 GoTopless.org is a US organization which claims that women have the same constitutional right to be bare chested in public places as men. They often promote (topless) gathering to claim for their rights.
4

Naked protest against high fuel prices at a Gas Station in Germany
A German motorist staged a naked protest against high fuel prices over Easter by filling up his tank in the buff. The man who was not named arrived in a Renault Scenic at the Shell petrol station on the A9 motorway at Bad Klosterlausnitz, Germany, wearing only a pair of black shoes. Station manager Frank Hollmotz, 25, said: "I guess he didn't want to get his feet dirty. He climbed out of the car in full view of the CCTV cameras and filled up – then walked into the shop to pay. He then went back to the forecourt and climbed into his car and left.
5

Naked cyclist protest for more bicycle paths in Peru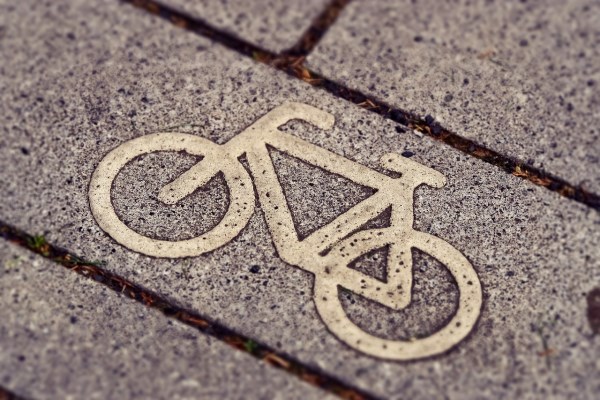 Naked cyclists rode bicycles during a protest to demand more bicycle paths from the city government and more respect for cyclists from motorists in Lima, Peru, on March 13, 2010.
6

German 'fleshmob' protest against airport scanners in Germany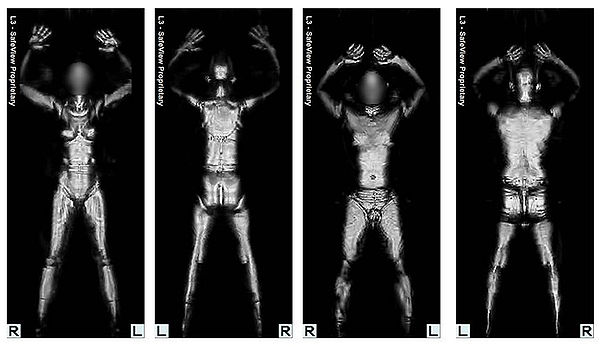 In 2010, scantily clad Pirate Party supporters demonstrated at several German airports to show their opposition to controversial "naked" scanners planned for security checks. Despite the frigid temperatures outside, the protesters assembled nearly naked groups at airports in Berlin, Frankfurt and Düsseldorf. The participants stripped down to their underpants, marching behind signs that read: "No need to scan us – we're already naked."
7

Naked protest to support Brazilian student expelled from college for wearing a mini dress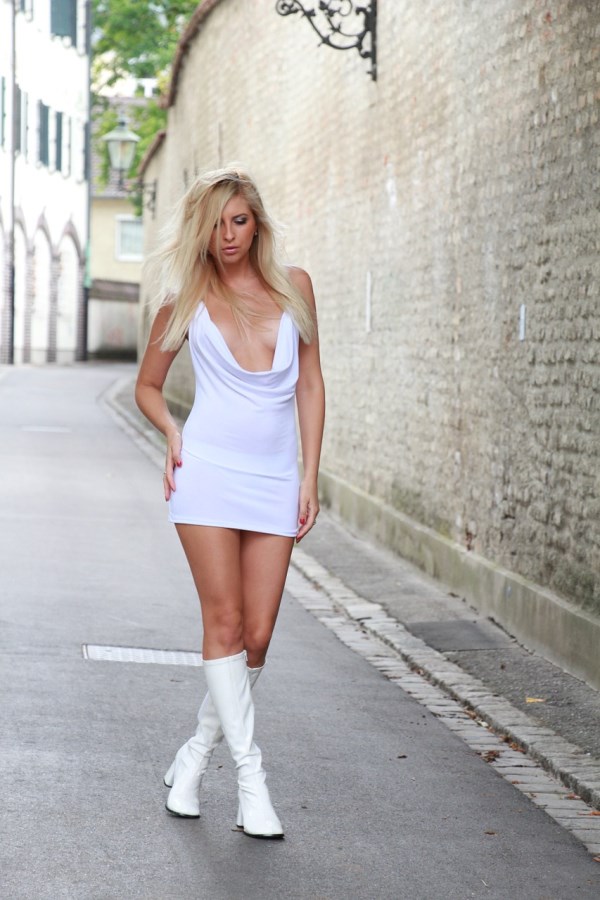 Brazilian students protested with banners and no clothes in support of Brazilian student Geysi Arruda in Sao Paulo, Brazil. The Universidade Bandeirante (Uniban) had expelled Arruda for "flagrant disrespect of ethical principles, academic dignity and morality," in a statement published in several newspapers. Over 250 people appeared naked or wearing little clothes to fight against sexism in this Brazilian university.
8

Greenpeace naked protest against global warming on a glacier in the Swiss Alps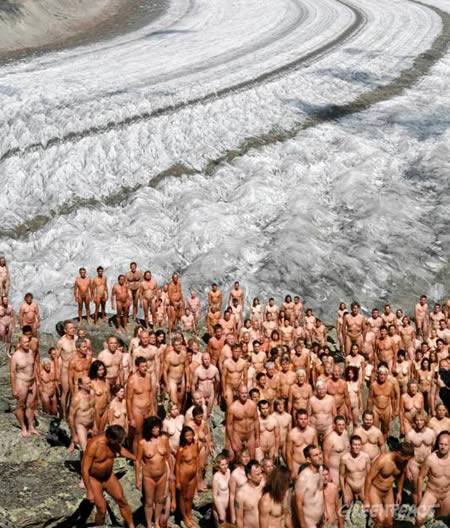 In 2007 six hundred people shed their clothes on a glacier in the Swiss Alps to bodily cry out for help against a planetary emergency: global warming. The nude volunteers posed for renowned installation artist Spencer Tunick on the Aletsch Glacier. If global warming continues at its current rate, most glaciers in Switzerland will completely disappear by 2080, leaving nothing but valleys and slopes strewn with rock debris. Over the last 150 years, alpine glaciers have been reduced in size by approximately one third of their surface and half of their mass, and this melting is accelerating. The Aletsch Glacier retreated 115 meters (377 feet) in a single year from 2005 to 2006.
9

Naked anti meat protest in cellophane on a tray in Kansas City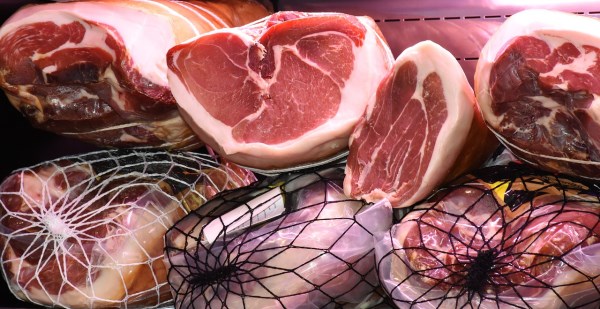 In one of PETA's latest protest, a pair of nearly naked women covered in fake blood was turning heads on the Country Club Plaza in May 2010. The pair were PETA volunteers campaigning against the consumption of animal meat. The two women were wrapped in cellophane, lying in what resembled meat trays. Other volunteers held signs that read "Meat is murder" and passed out literature to passersby.
10

Stripper's naked protest for the right of stripping naked in Bolivia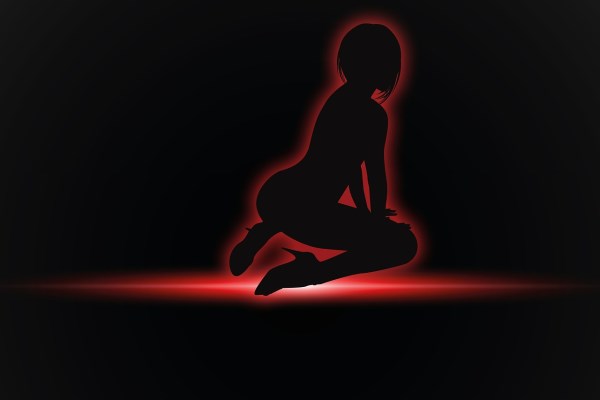 Some 50 prostitutes have threatened to march naked down the streets of El Alto in Bolivia after locals closed down the strip bars. Unsurprisingly locals who usually had to pay to get an eyeful of the buxom beauties didn't meet their demands. The strippers who double up as prostitutes in the South American country had also said they would refuse to eat until the strip joints and bars that they ply their trade in were reopened. "We've all taken our HIV-AIDS test and we're going on a hunger strike," the protest leader said inside a local AIDS clinic where the street workers had holed up.
The week before El Alto's residents demonstrated outside the town's 32 bars and strip joints forcing them to close, complaining that they attracted criminals and were a bad influence on children. Unofficial estimates put the number of prostitute in El Alto at between 400 and 500.