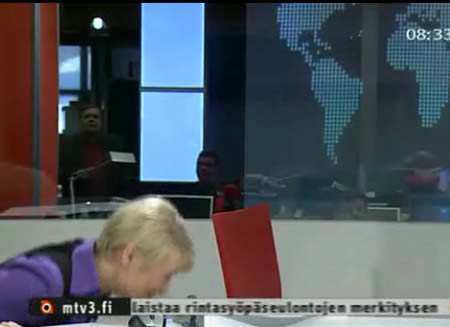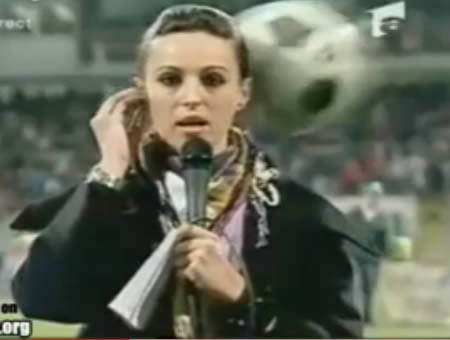 A sports reporter from Romania gets hit in the head by a soccer ball.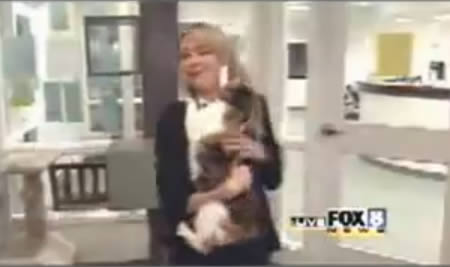 Did this reporter think all kitties are sweet and harmless?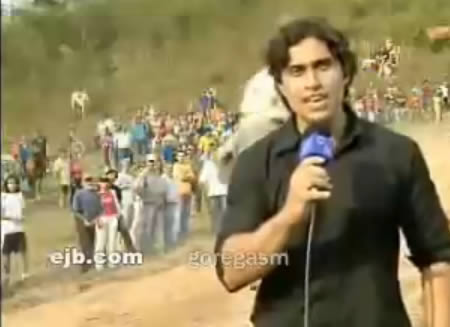 This Brazilian TV reporter gets run over by a horse. Next time you are covering a story about horses, be sure to stay in a safe place.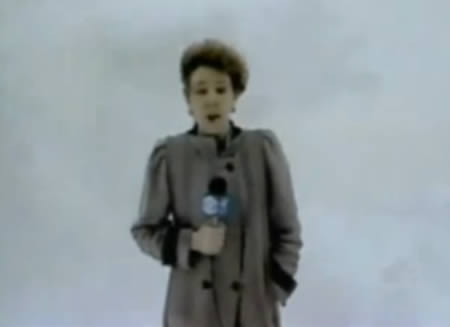 This unfortunate reporter gets too much snow.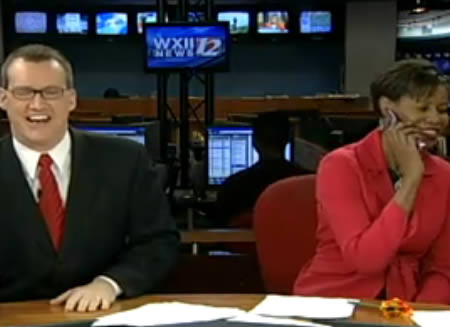 WXII News 12's Margaret Johnson's cell phone rings during the noon show. She even takes her time to answer it.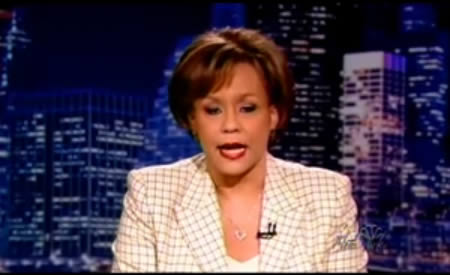 Sue Simmon from NBC News 4 drops the "F" word. She apologizes later.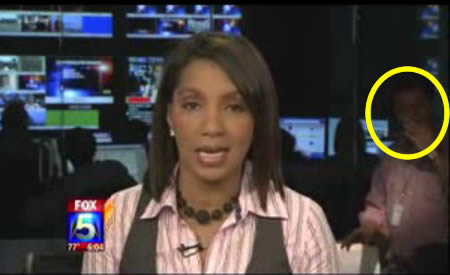 This guy shouldn't be picking his nose on live camera.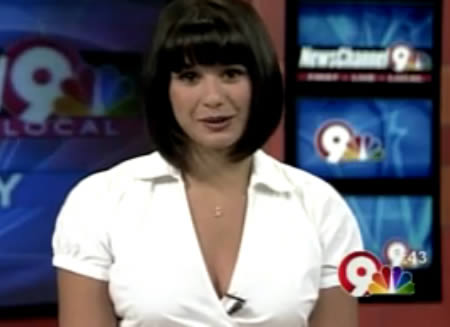 Did she just say ASScream? Live?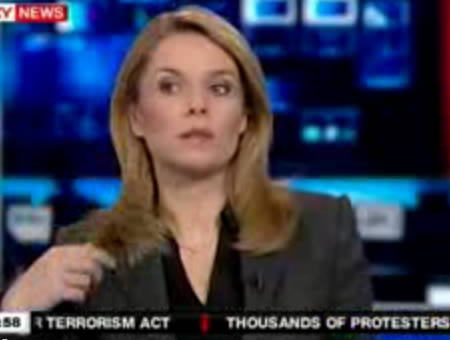 Here's what happens when the ad break finishes and no one tells the presenter she's on air. To be fair, it was 1 am.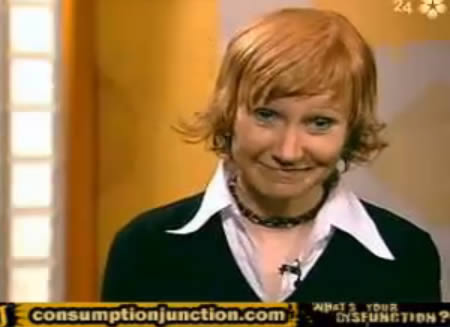 Female newsreader farts right at the end of a live TV show!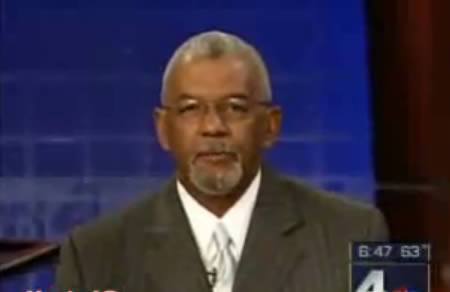 Newsreader just can't stop laughing at model falling over.