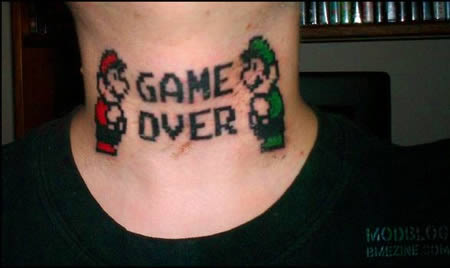 Game over to his love life!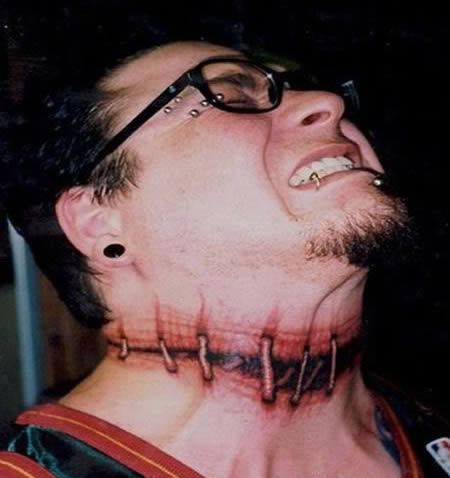 Creepiest neck tattoo ever!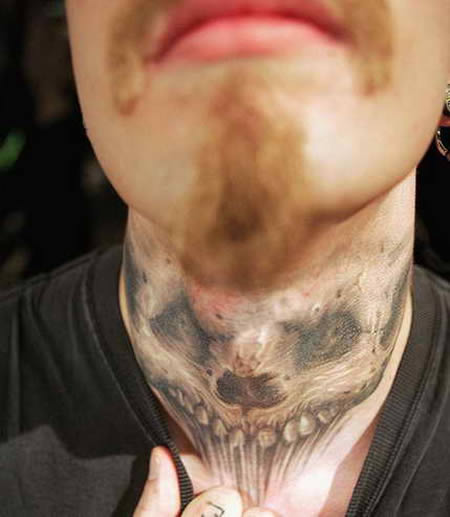 Notice the elongated look below the teeth of the skull, which makes it look like his neck is stretching out. Pretty effective.
A tattoo usually heals in 2-3 weeks but a neck tattoo might take a little bit longer. This is due to the motion created by the movement of the head which causes the neck tattoo to scab quickly. As a result, you might need to re-ink a neck tattoo to fix some of the patchiness. Luckily, these re-ink sessions are not as painful as the initial session.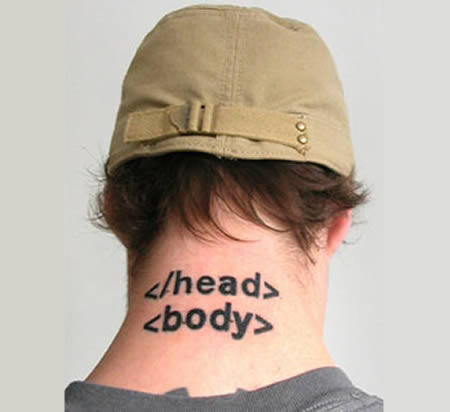 What do you think: Is he obsessed with tattoos or web design?
At least you will have no doubts about where she likes to be kissed.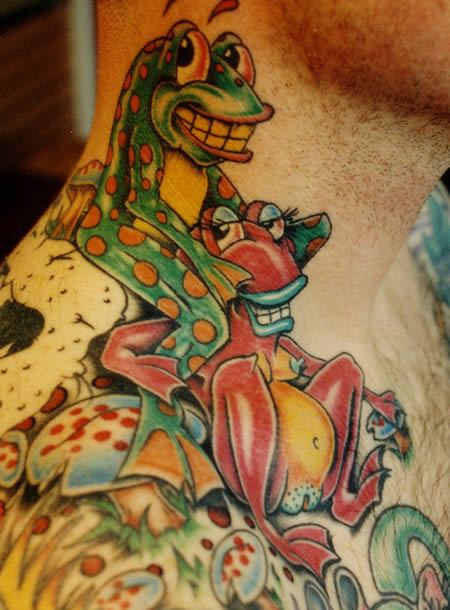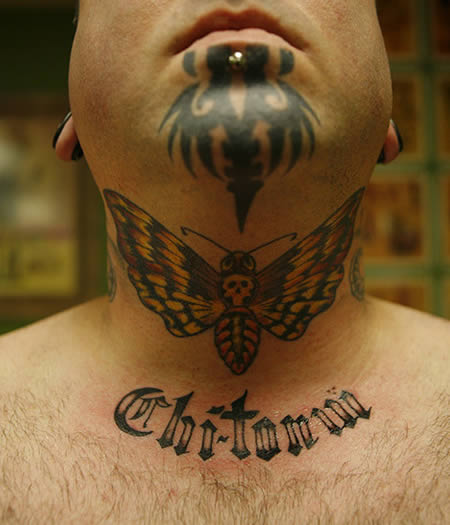 In 2005, a mistake was made: The tattoo read "Chi-Tonw" instead of "Chi-Town." Now, in an act of solidarity, more people are getting tattoos spelled Chi-Tonw on purpose. This fellow had it spelled that way on his neck.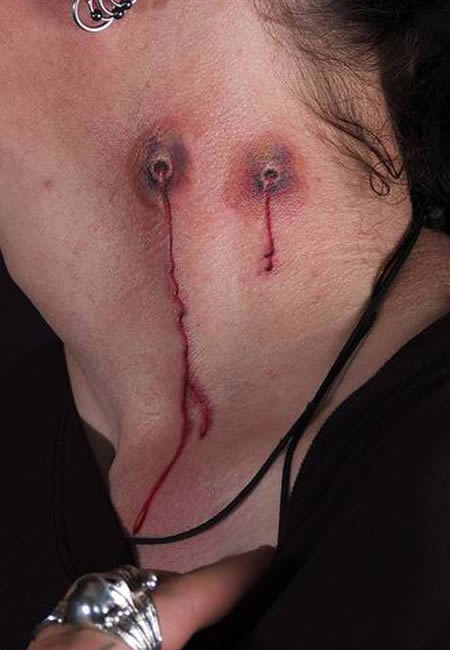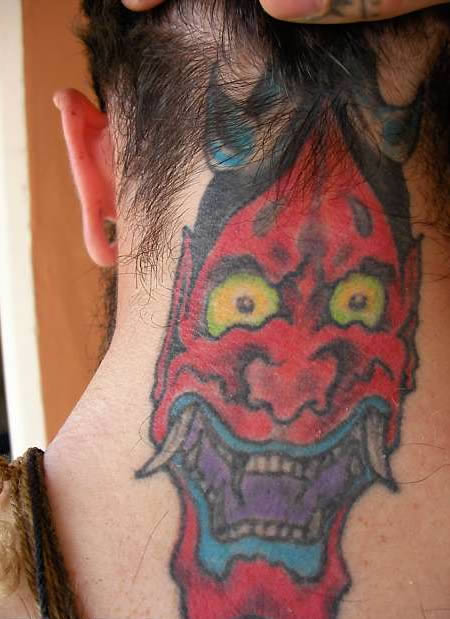 Japanese style neck tattoo of an Aka Oni from Japanese literature and mythology. Done in Bangkok, Thailand.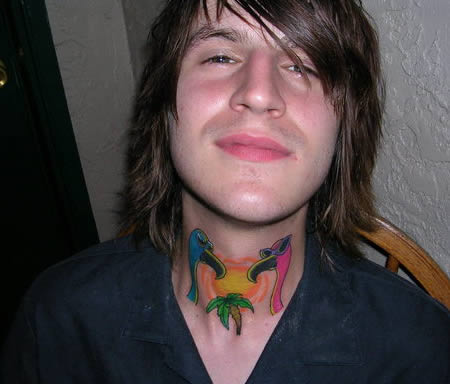 It's pretty hilarious but once the laughter stops you're just a dude left with a cool flamingo tattoo.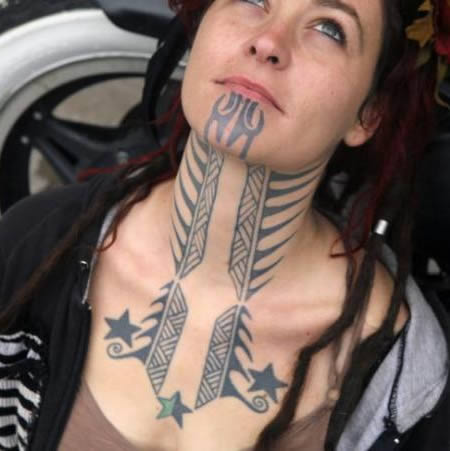 Musician Holly Brewer started getting her face and neck tattood when she was 16.