Father's Day is coming up in a few days and you still have no idea what to buy? We have compiled a list with ten fun, highly creative gifts you can get him.
1

Hopside Down Beer Glass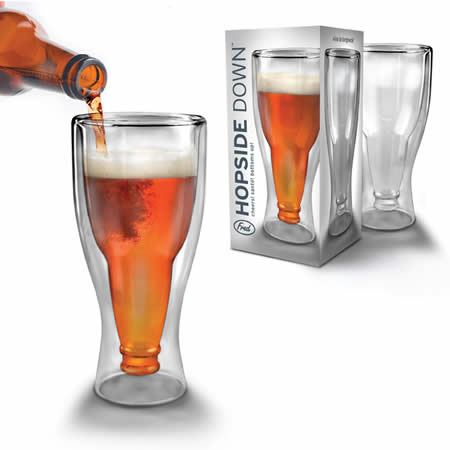 Pint glass or straight from the bottle? Why not both? The Hopside Down Beer Glass ($15.65) is a hand-blown, precisely crafted, and unexpectedly deluxe beer glass. Since the bottle is double walled, it's insulated and prevents your hands from warming up the beer, keeping it nice and frosty like it should be! Perfect gift for your beer loving dad.
2

Toilet Seat Heater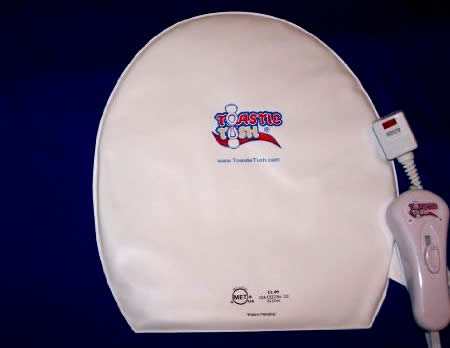 There's no reason for your dad to ever be chilled on a cold throne again, he can leave this Toilet Seat Heater ($39.95) on all of the time for pennies a day, so he'll never have to "go" without it.
3

Samurai Umbrella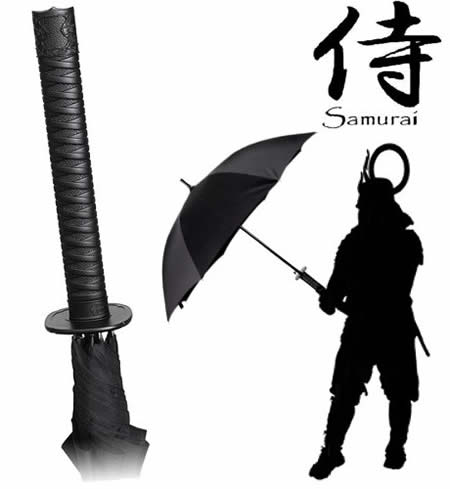 Rain, prepare to be defeated! Dad will bring out his inner hero with the Samurai Umbrella ($22.39), and turn those dreary, rainy days into an adventure to save the world.
4

BBQ Branding Iron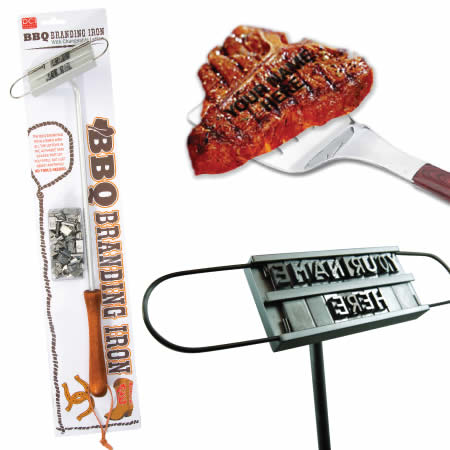 Wait, whose steak is that? Oh yes, it's DAD's... who else could have made such perfect steak, right? With the BBQ Branding Iron ($18.25) your dad will personalize his guest's steaks and burgers at his next barbecue.
5

USB Memory Watch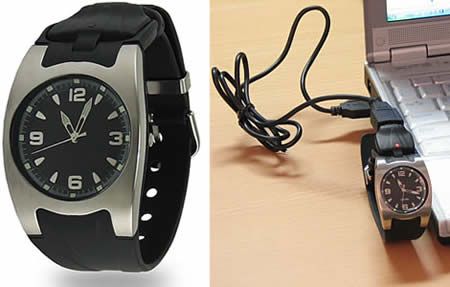 The USB Memory Watch ($42.50) has a built-in USB connector with a 2 GB memory and can transfer files to and from most computer operating systems. The USB connector is cleverly stored in the watch band and flips up for easy connecting. There is also a LED light that indicates the device status. The watch is surprisingly sleek and lightweight - it is not a bulky watch.
6

Credit Card Survival Tool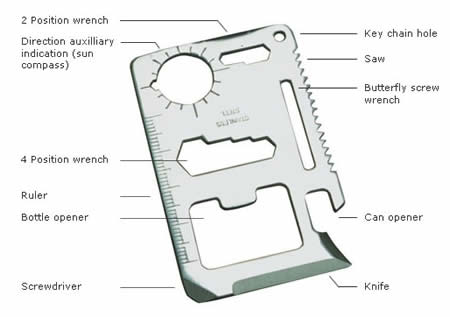 Amazon.com/Function-Credit-Card-Survival-Pocket/dp/B000P583I6/?tag=oddee-wp-20">Credit Card Survival Tool ($4.99) packs a can opener, knife, screwdriver, ruler, wrench, saw, and more into a convenient credit card-sized package that comes with a protective case.
7

Table Saw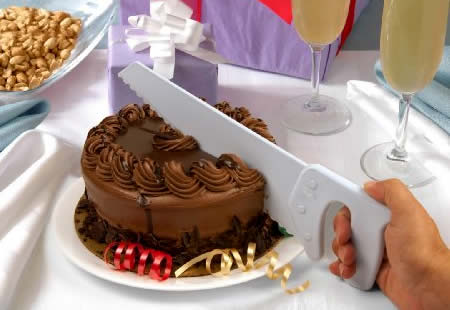 How do real men slice cakes? With a saw of course. That's why this Table Saw ($11.05) is the perfect accessory for your dad's tool belt. It's big and toothy, so you can slice and dice your lettuce without discoloring it and show that cake you really mean business.
8

Ak Bullet Ice Cube Tray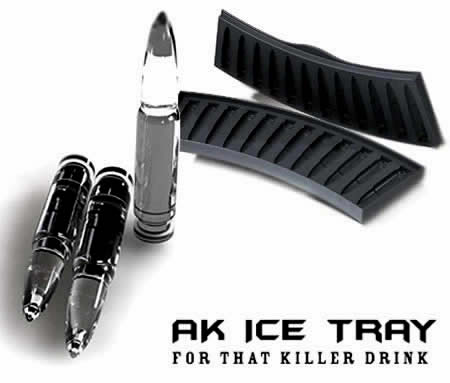 Freshen up that killer drink with a round from the Bullet Ice Cube Tray ($7.05). Let your dad show James Bond how it's done and add a little sophistication to his parties with this cool ice cube tray.
9

$100 Bill Wallet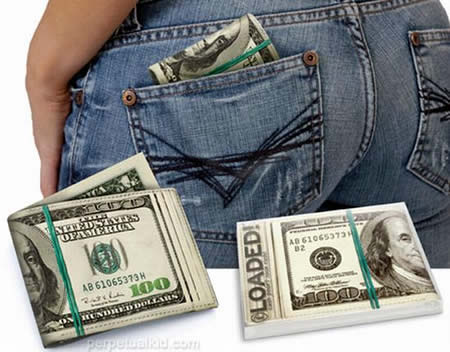 Is dad feeling a little cash poor these days? Not to worry, he'll look like a million bucks when he whipes out this wallet. The $100 Bill Wallet ($19.25) will make him feel like he's loaded, simply insert this wad of realistic 100-dollar bills in your back pocket to create the illusion of wealth.
10

Guinness Bottle Opener Cap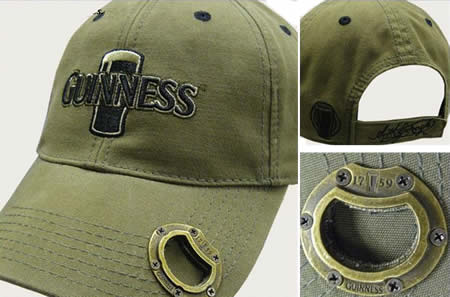 Your dad will always be able to open bottles with the Guinness Pint Bottle Opener Baseball Cap ($17.00); this olive baseball cap with Guinness pint and brand embroidered on front of cap has a convinient bottle opener on the visor, so he'll always have it with him on a sunny day.