1

The Australian woman who attacked her husbands, killed her last one and served him as dinner for his kids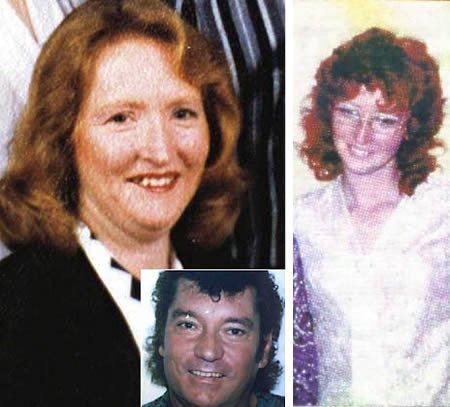 The first Australian woman to be sentenced to a natural life term without parole, Katherine Knight, had a history of violence in relationships. She mashed the dentures of one of her ex-husbands and slashed the throat of another husband's eight-week-old puppy before his eyes. A heated relationship with John Charles Thomas Price became public knowledge with an Apprehended Violence Order that Price had filed against Knight. She stabbed Mr Price 37 times with a butcher's knife before skinning him and hanging his hide from a meat hook in their lounge room back in 2000. She then decapitated him and put his head in a pot on the stove, baked flesh from his buttocks and cooked vegetables and gravy as side dishes to serve to Mr Price's children. Police found the macabre dinner before the adult children arrived home.
2

The woman who killed both of her husbands and then framed her own daugther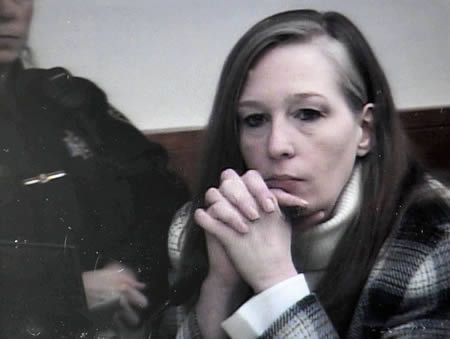 In 2005, Stacey Castor, 41, used a kitchen baster to give antifreeze to her second husband David Castor over a four-day period, and then staged the scene to make it appear a suicide. Investigators found he had ingested ethylene glycol. Suspecting his wife, they exhumed the body of Castor's first husband, Michael Wallace, who died in 2000 of a heart attack. Chemical analysis showed that his body contained ethylene glycol as well. This threw more suspicion on Stacey Castor, but she had a backup plan. She arranged evidence to point the finger at her own daughter, Ashley! Castor accused her teenage daughter of killing both her father and her stepfather, despite the fact that Ashley was only eleven years old when Michael Wallace died. In 2007, Ashley Wallace was hospitalized for an overdose of prescription pills and vodka. There was a suicide note in which she confessed to the murder of her stepfather. The only problem was that Ashley survived to testify against her mother at her 2009 trial. Castor faces 25 years to life for the murder of David Castor and the attempted murder of Ashley Wallace.
3

The empress who traded as prostitute to cheat on her husband and later planned to kill him with one of her lovers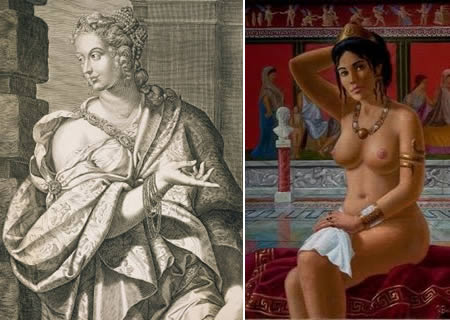 Valeria Messalina was the third wife of emperor Claudius. She was notorious for being an absolute nymphomaniac. She married Claudius in A.D. 38 and borne him two children, who were rumoured to have actually been fathered by Caligula as she was a frequent attendee to his many banquets and orgies. After Caligula was finally murdered, Messalina, although now empress, did not suppress her urges. At night she would even dress up as a prostitute and incognito she would trade as a prostitute - such was her insatiable appetite for men. She once challenged the famous Roman prostitute, Scylla, to a sex-athon, whereby the winner was the one who copulated with the most men. The competition lasted for 24 hours and Messalina won with a score of 25 partners.
In 48 A.D. she plotted with one of her lovers, Sillius, to have Claudius murdered and even had a secret marriage ceremony with him. However, one of Claudius's advisors Narcissus, exposed the plot to him. Claudius was heartbroken and could hardly believe his own ears, but was eventually persuaded to have her and Sillius promptly executed. Messalina was given the option of suicide but she could not bring herself to take her own life.
4

The woman who bit her husband's penis off
A furious wife bit off her hubby's manhood after waking up to find him in a clinch with her best friend. Katya Kharitovonova, 36, was jailed for two years for the wounds she inflicted on hubby Mikhail, 40, and his lover Liza Dmitriyeva, 33. The Russian couple had gone for a walk when they met Katya's pal Liza and invited her home for a meal. After eating, they settled down to watch HG Wells movie The War of the Worlds – but Katya fell asleep.
After half an hour, Katya woke up to find her husband half naked and her best friend performing a sex act on him. Katya immediately seized a floor lamp and crashed it over Liza's head before biting and severing her husband's penis. Realizing the seriousness of the wounds she inflicted, Katya called an ambulance and the pair was taken to casualty at a nearby hospital. Liza suffered severe concussion while Mikhail's willy had to be stitched back together.
Katya faces two years behind bars in a labour camp. The judges told her she had no right to act in such a violent manner despite the provocation by her husband and best friend.
5

The woman who cheated on her husband after he had donated his own kidney to her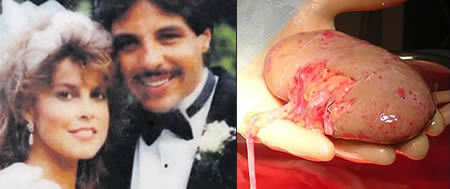 Dr Richard Batista married Dawnell Batista in 1990. Back in 2001, after two previous transplants failed, Batista proved to be a match to his wife, so he duly offered up one of his own kidneys. After the successful transplant, Dawnell survived but not as so their marriage, which lasted only another four years. Dawnell viewed the kidney as a new lease on life. She returned to school to earn a master's degree in nursing, and took up karate. According to Richard, his wife repaid his gesture by first sleeping with her physical therapist - and then denying him access to their three kids in an increasingly bitter divorce.
The heartbroken doctor is now requesting the one-time love of his life to pay $1.5 million for the organ he donated. He insisted his cash-for-kidney claim was a direct result of his wife's behavior.
6

The woman who accidentally hanged her husband to death during a sex game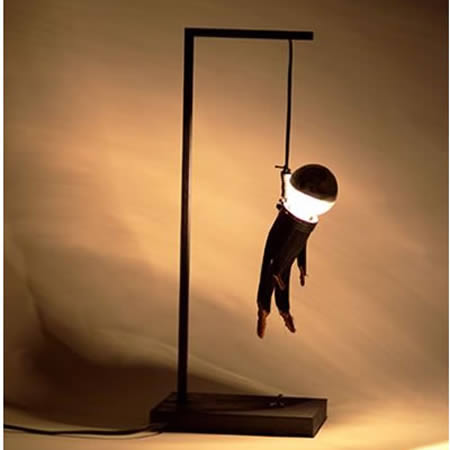 Tony, 46, and Crystal Boarder, 31, his partner of about 10 years, used to be engaged in "kinky sex games" of bondage and asphyxiation. They performed acts of suffocation with plastic bags and sheets, drownings in the bathtub and hangings in their barn. The couple even videotaped themselves taking turns hanging each other in the barn next to their house outside Rockwood. First, Crystal Boarder was hanged by her husband and let down. Then, Tony Boarder placed the rope around his own neck and she hanged him. He told her to lower him and then quickly lost consciousness. Crystal Boarder slowly brought him to the ground over a period of about 15 minutes. For the next 40 minutes, she checked his pulse and smoked cigarettes. Later that morning, Crystal Boarder called the police and said she had accidentally killed her husband during a sex game.
Tony died of asphyxiation during the hanging. In a strange twist, he had once killed someone during a dangerous sex act and was convicted in 1987 of manslaughter. He was sentenced to eight years in jail for causing the death of a 19-year-old woman by strangulation during sex.
7

76-year-old lady who is suspected of murdering four of her five husbands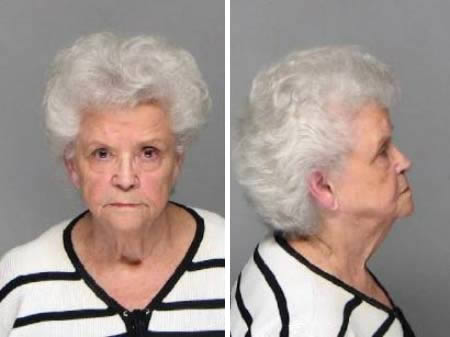 Jeff Carstensen was spooked when he learned his grandmother planned to buy him a $100,000 life insurance policy -- and name herself the beneficiary. As he and many others who came into Betty Neumar's orbit have learned, bad things tend to happen to the people around her.
The 76-year-old Georgia woman is in a North Carolina jail, accused of hiring a hit man to kill her fourth husband Harold Gentry. Authorities are re-examining the deaths of her first child and four of the five men she married, including Gentry. No motive has been discussed, but records and interviews with relatives and police officials paint Neumar as a domineering matriarch consumed by money. She collected at least $20,000 in 1986 when Harold Gentry was shot to death in his home. A year earlier, she had collected $10,000 in life insurance when her son died. She also had a life insurance policy on husband No. 5, John Neumar, who died in 2008. The official cause of death was listed as sepsis, but authorities are investigating whether he was poisoned.
To the outside world, family members said, she was Bee -- a friendly woman who operated beauty shops, attended church and raised money for charity. But Carstensen saw another side: fist fights at family functions, use of obscenities and belittling of relatives, how she would act "one way in public -- especially church -- and another behind closed doors." Police in Ohio are looking into the death of Carstensen's stepfather, Neumar's son Gary Flynn, who was found shot to death in his apartment in November 1985. It was ruled a suicide, but his family has questions.
8

The woman who chose a pet crocodile over her husband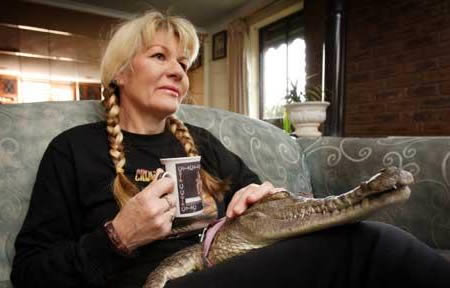 An Australian woman, Vicki Lowing, divorced her husband after he asked her to give up her pet crocodile, Johnie, which is "like a child" to her. Mrs Lowing, 52, who has hand-raised the one-and-a-half metre reptile for 13 years, gives it the run of the house and even lets it sleep with her son Andrew in his bed. Victoria adopted the crocodile after it was left on her doorstep in 1996 by an anonymous person. Her husband Greg said she spent too much time with the pet and asked her to give it up in a bid to save their marriage, but she refused and the couple divorced in 2005. Mrs Lowing, a trained nurse, said: "Husbands can look after themselves but my crocodile can't make his meals. "
9

The Saudi woman who dumped her husband because he tried to sneak a look at her face after 30 years of marriage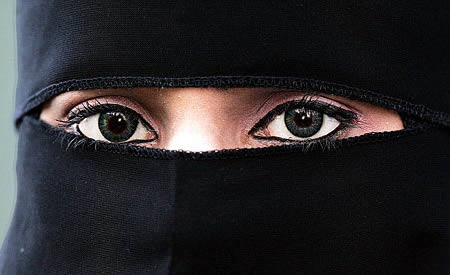 A Saudi Arabian man lived with his wife for 30 years without setting eyes on her face. His 50-year-old wife followed the tradition of her native village near the south-western city of Khamis Mushayt and kept her features veiled at all times. One night the husband was overcome by curiosity and tried to lift his wife's veil as she slept to take a look at her face. It was an error he is unlikely to be given a chance to repeat for his outraged wife woke up during his sneak peek and decided to demand a divorce.
The betrayed wife said her husband apologized and promised never to do it again, but she insisted she wanted a divorce. It may seem odd, but cases of Saudi husbands with wives forever shrouded in mystery are not uncommon.
10

The woman who attacked her husband with frozen lasagna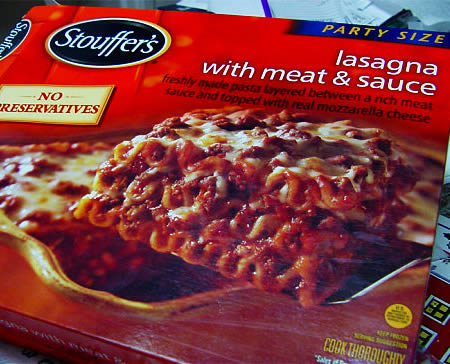 An Atlantic Beach woman was taken into police custody after investigators said she used frozen lasagna to serve up violence instead of serving it for dinner. Amanda Trott is charged with domestic battery after police said she attacked her husband with the frozen food during an argument. Mr. Trott claimed that Mrs. Trott had slapped him across the face several times and threw a frozen lasagna at him that struck him at the top of his head. The incident began when officers were called to the Sea Oats Apartments after neighbors called them with concerns about the Trotts' children. Police confronted the couple and Amanda Trott eventually confessed to hitting and attacking her husband. The Trotts' children have been placed in the care of a neighbor.