Tattoos never cease to amaze us, meet twelve crazy foot tattoos that, thank God, can be hidden under your shoes.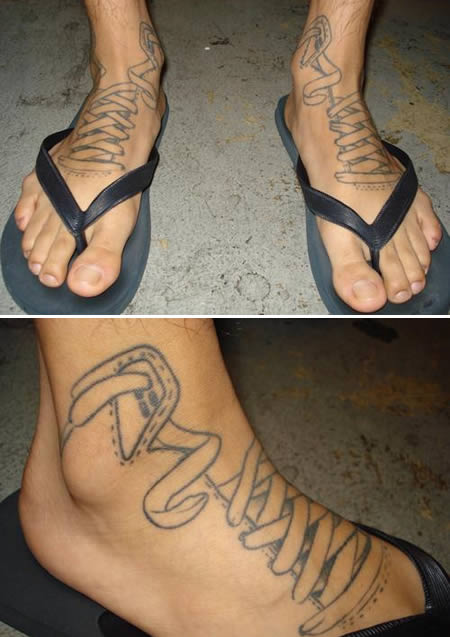 Mike Marquez loves the Air Jordan V so much he decided to get a permanent AJV on his foot.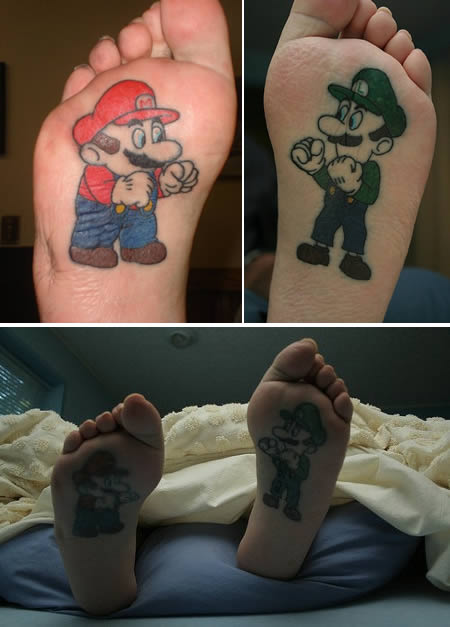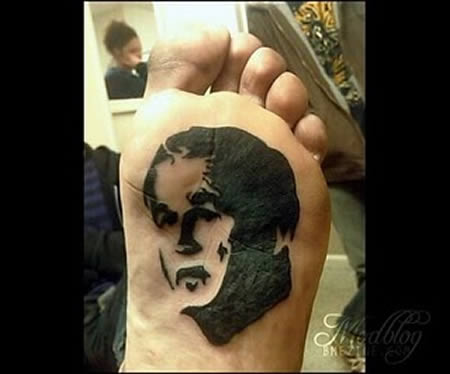 Would you have ever thought that someone would have a tattoo of US former President? Well, in fact, someone does. And it's on the bottom of their foot. I think it had something to do with "stomping out Bush" or "stomping on Bush". Either way, Bush was involved and there was some stomping going on.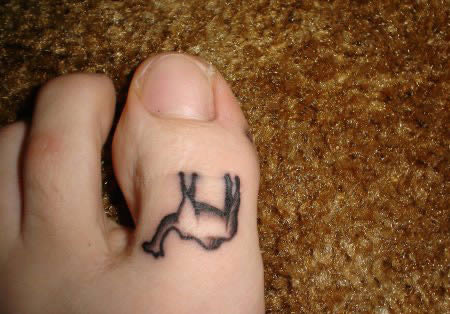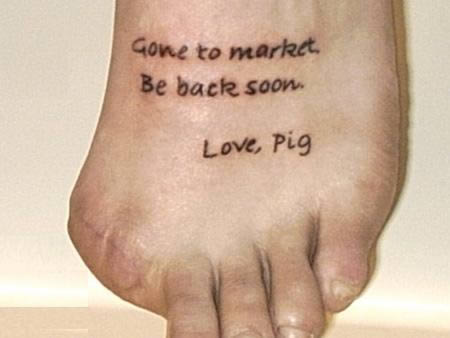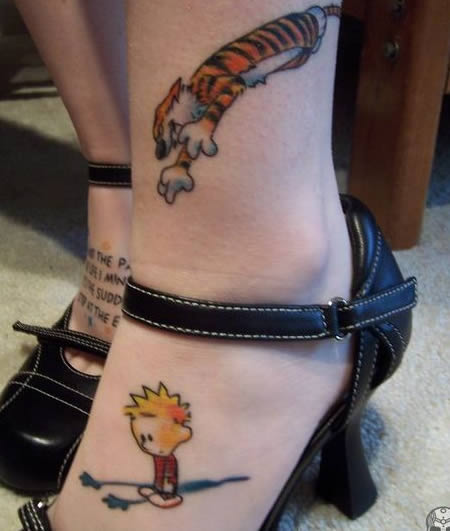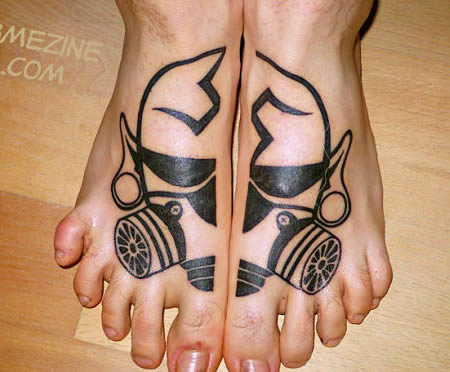 Symmetrical Gas Mask Tattoo.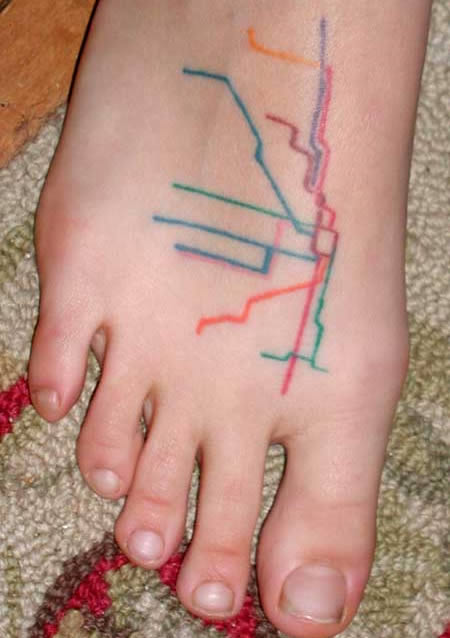 This woman loves maps so much -- and the CTA -- that she has the rail system map tattooed on top of her foot.