This recycled fair trade plastic bag chicken figurine is handcrafted by disadvantaged crafters in the townships near Cape Town, South Africa, and produced exclusively for Wow! Imports. These are made from a wide range of colorful recycled plastic. Notice that many of these chickens have logos from Fanta, Coke and more! Price: $10.99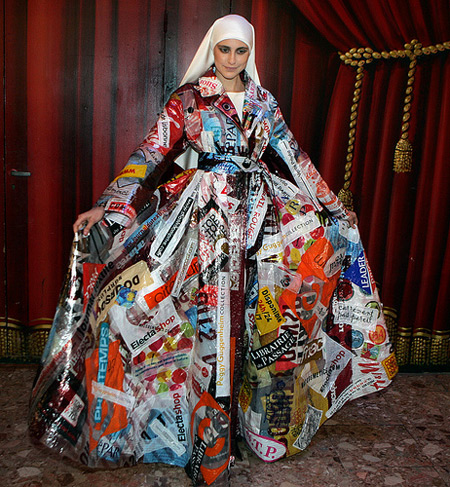 Creation made of plastic bags and entitled: Mother Teresa, by French fashion designer Frank Sorbier, as part of his Fall-Winter 2008/2009 collection presented at the Cirque d'Hiver in Paris.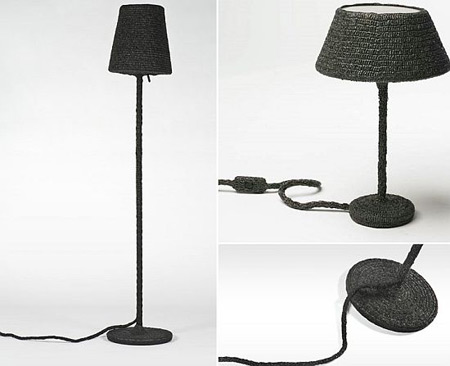 Anne-Cécile Rappa, a Swiss designer, has come up with a series of lights called Najah, Lazara and Ilham. These lights are made by enclosing objects in knitted plastic bags. These lights are exquisite, portraying flawless craftsmanship.

Inkuku Zulu for Chicken is a chair made entirely from plastic shopping bags combining traditional craft techniques and recycled material. The inspiration for the design has been taken from South African crafted chicken ornament.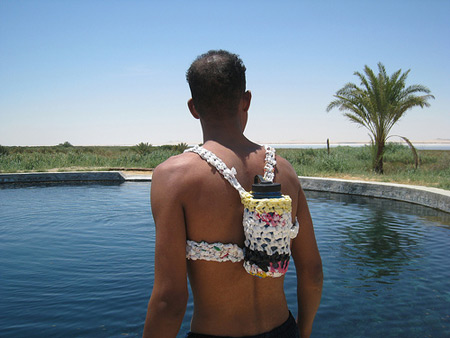 Sick of holding your heavy water bottle while you go on hikes in the desert? With a water bottle backpack made from plastic bags, now you don't have to.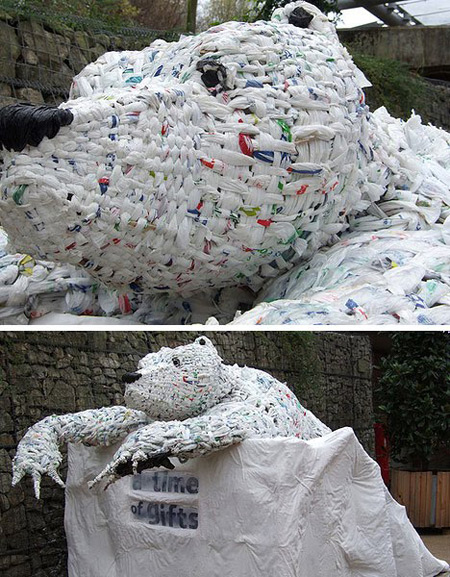 Amazing Sculpture made from recycled carrier bags, at the Eden Project near St. Austell, Cornwall, UK.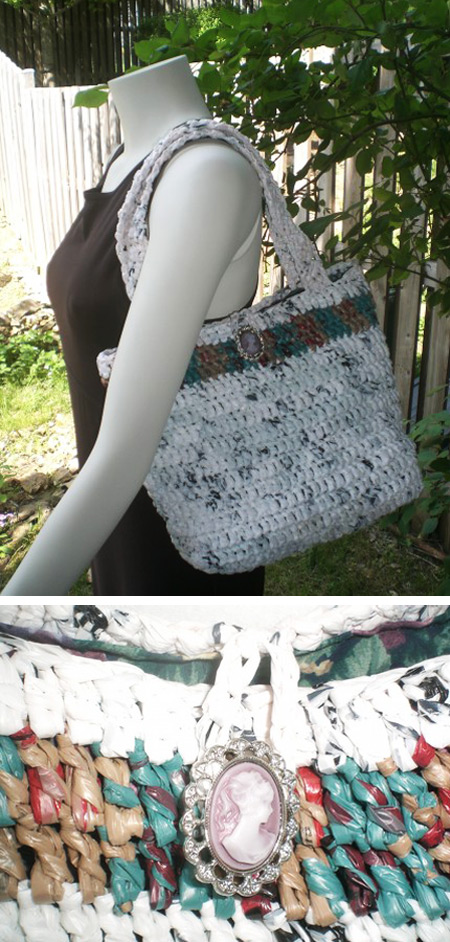 The latest craze in the recycled fashion world is handbags and totes made from recycled plastic grocery bags, crocheted together. This particular bag comes from an artist named Arnym. Price $59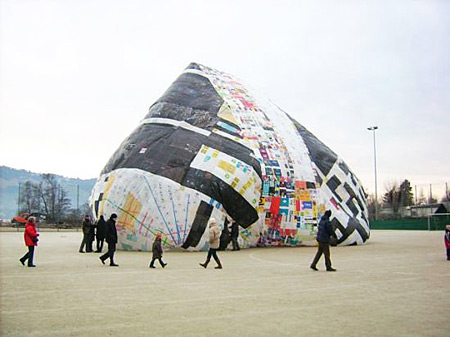 Museo Aero Solar is a solar energy powered hot air balloon, completely made from recycled plastic bags. The project was conceived by Argentinian artist Tomas Saraceno, the idea is to spread awareness about global warming and the evils of plastic (with respect to the environment).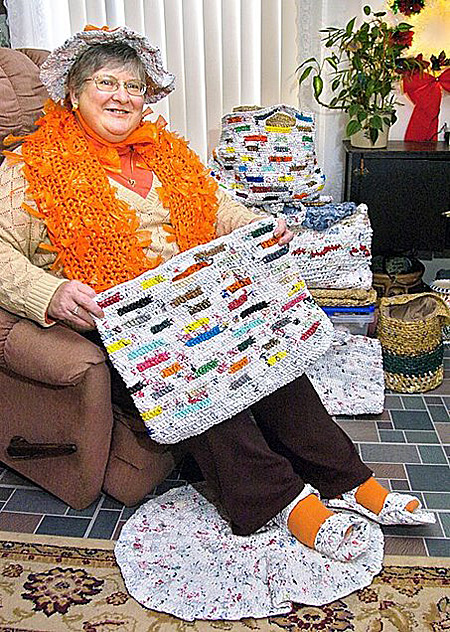 Cheri E. Woodman, of Saginaw, crochets things from plastic bags. Not only does she make hand and shopping bags, she wears a hat and shawl she made. Her feet keep warm in slippers that rest on a throw rug.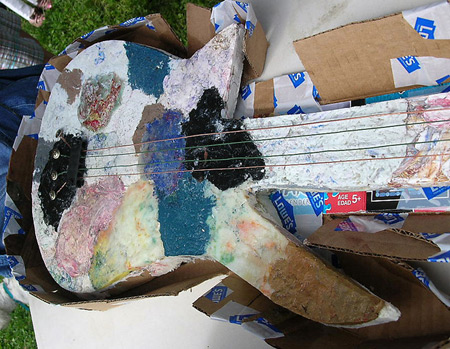 A bass guitar made from plastic bags. It's an art project by a Metro Nashville student for the Trash Art Contest.