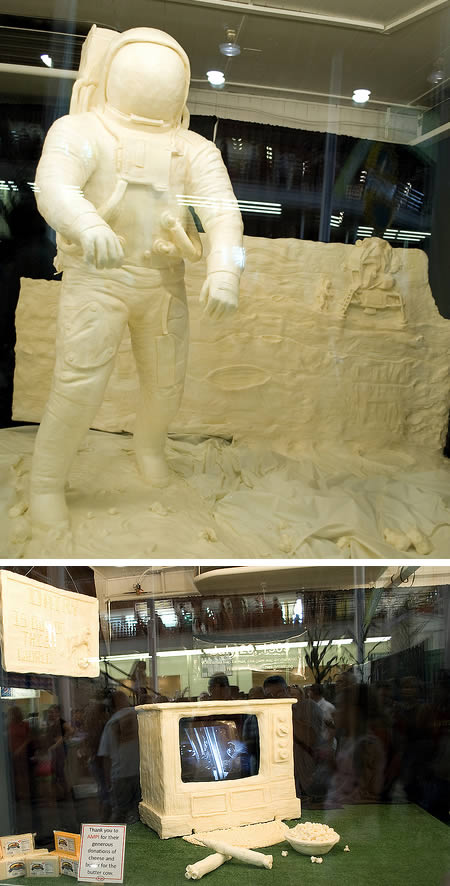 The Moon Landing (and butter television with footage of the event included).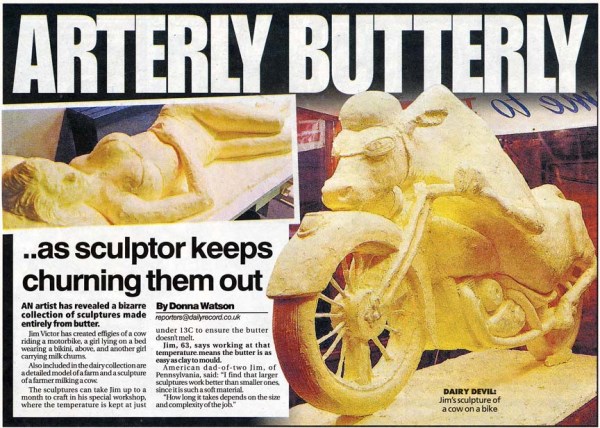 'Portrait of Talia' by artist Jim Victor.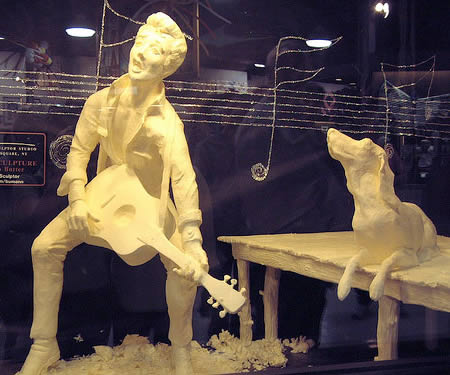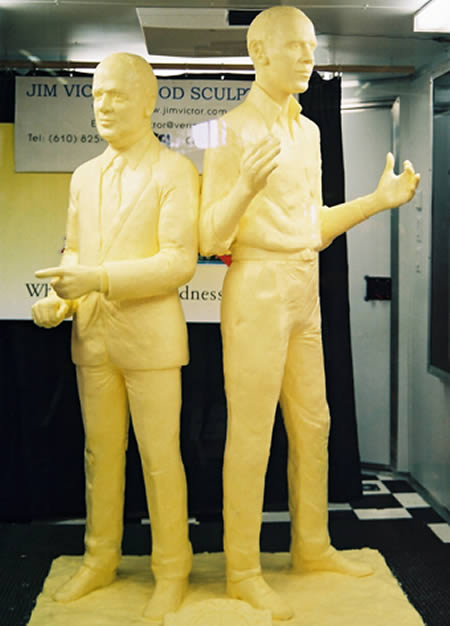 "Obama and McCain" butter sculpture by Marie Pelton at the Erie County Fair 2008, Hamburg, NY.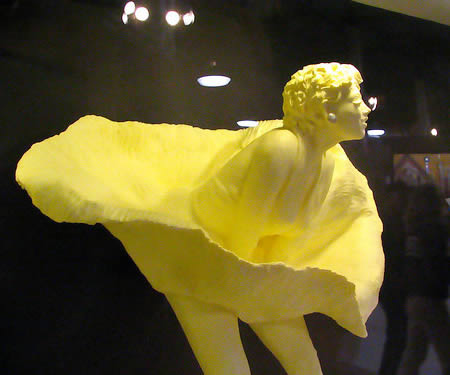 Marilyn Monroe at the Texas State Fair 2006.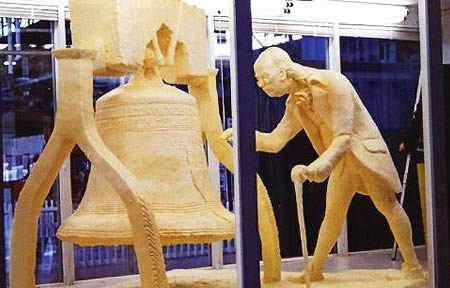 "Ben Franklin Reading the Words on the Liberty Bell" at the 2007 Pennsylvania Farm Show.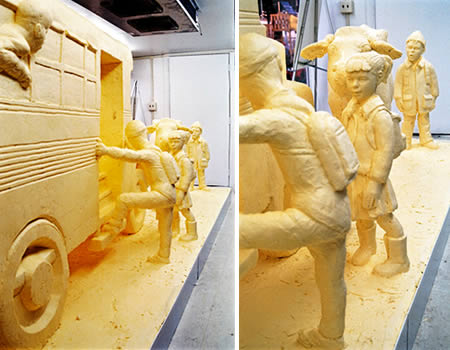 Also by artist Jim Victor. Sculptures can take Jim up to a month to craft in his special workshop. They are kept to a temperature of just under 13 degrees to ensure butter doesn't melt.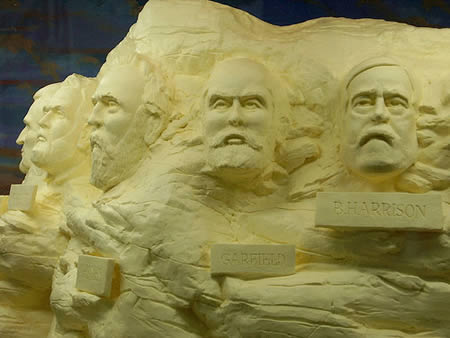 "Mount Buckeye" by Bob Kling.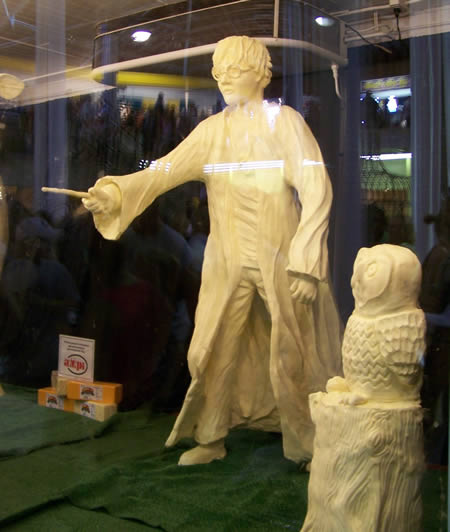 Harry Potter at the Iowa State Fair in 2008.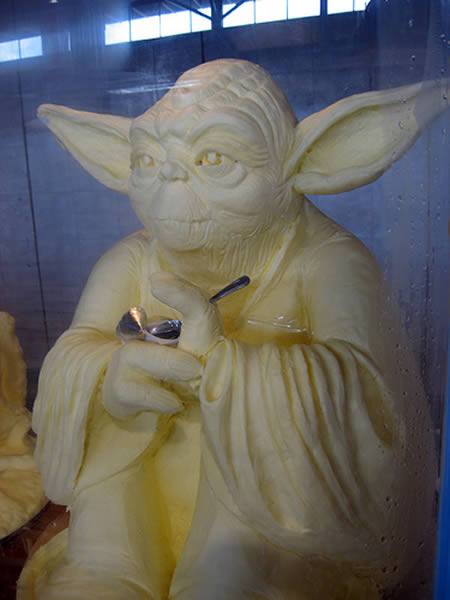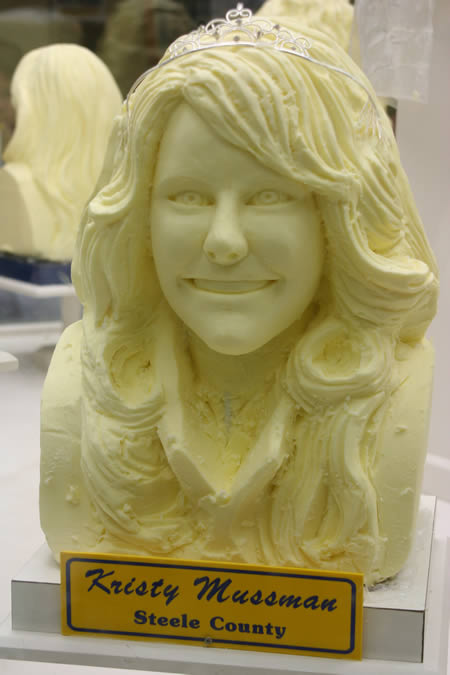 Princess Kay of the Milky Way, butter sculpture contest at the Minnesota State Fair. A 90 lb block of butter is taken and carved with her likenesses.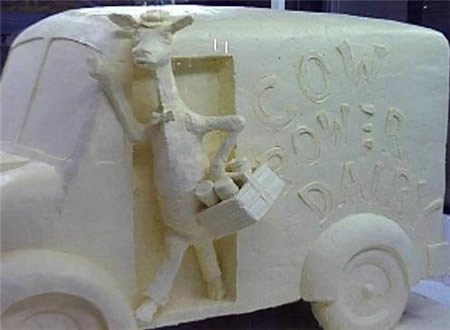 "Cow Power", at the Great New York State Fair.