1

Tattoo Socks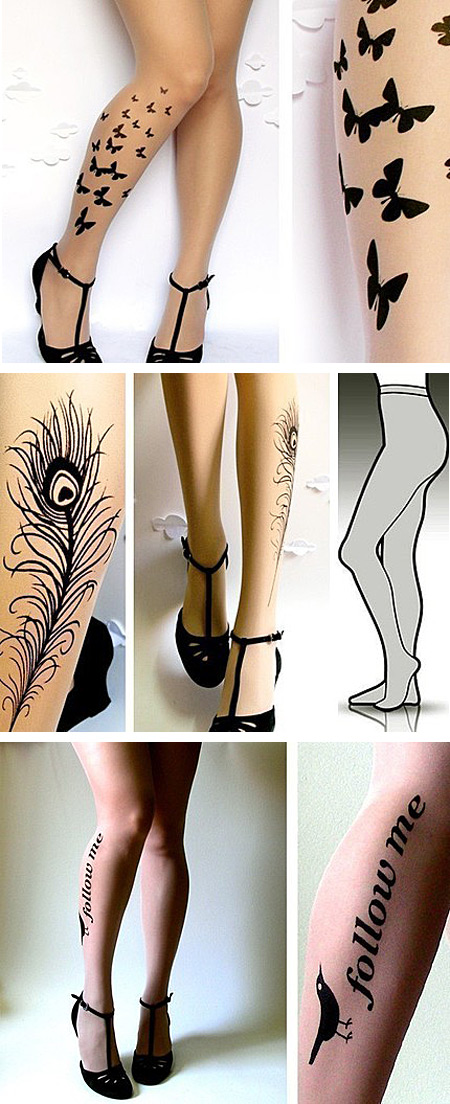 These socks are a must have in every fashion lover's drawer. The design is printed in black on the front of one sock. You get one printed and one blank sock. The asymmetric look is very interesting, it gives more focus and attracts more attention.
2

Heat Socks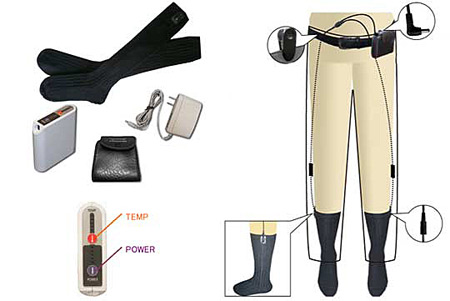 With the Heat Sock EX, you'll never fear a chilly winter day again. Acclaimed by motorcycle riders and outdoor workers, these radiating heat socks keep you warm in the coldest winter conditions. Price: $264
3

Nike SB Pigeon Socks
As Staple Design celebrates its 10th anniversary, Nike SB is taking part with the release of the Nike SB Pigeon Dunks socks. According to Jeff Staple, head of Staple Design, the Dunks were supposed to have the fecal splatter, but due to product limitations, the final products were free of the splatter.
4

Super Mario Socks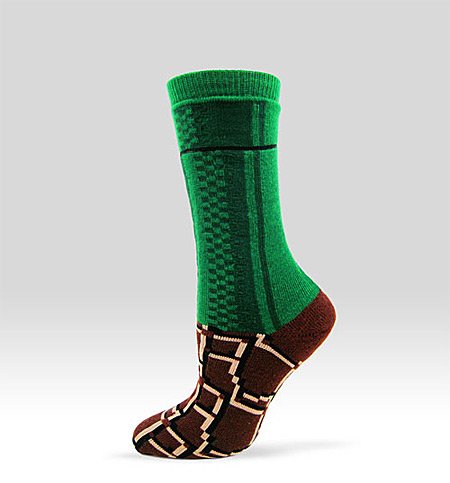 Now you can jump into some warp zones like your favorite 8-bit Italian hero. These puppies are thick and warm, kind of like hiking socks. They won't make you jump higher or shoot fireballs but they'll sure take you to another level. Price: $11.99.
5

Sock Guy Kegger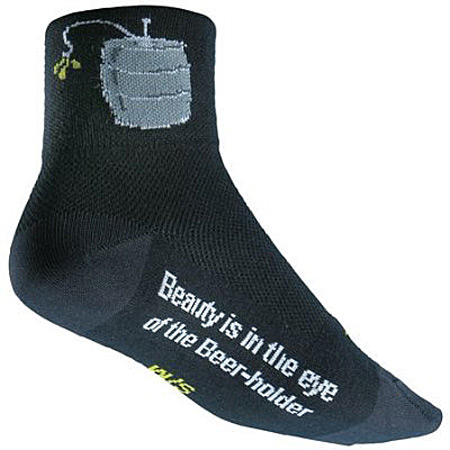 This sock says enough with the saying "Beauty is in the eye of the Beer-holder" written across the sole. Great way to start a conversation at your next outing. These funny quarter socks also have a beer keg on the cuff of the sock. Price: $9.99
6

Anatomically Socks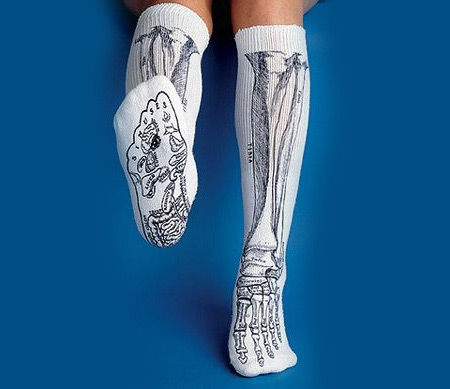 If you are going to be enough of a dork to wear socks up to your knees, you can only be excused if you are wearing these Anatomically Correct Bone Socks. Sort of like a wearable x-ray. Chances are, they will freak out your classmates in gym class, which is probably the best reason to get some. Price: $19.98.
8

Zip It Passport Socks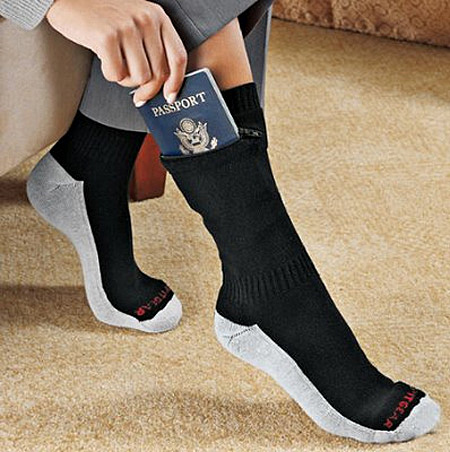 Want peace of mind when traveling? Keep your passport and cash securely tucked in this zippered sock! You'll always feel it next to you, and it's easy to access when crossing borders or registering at hotels.
9

Bunion Control Socks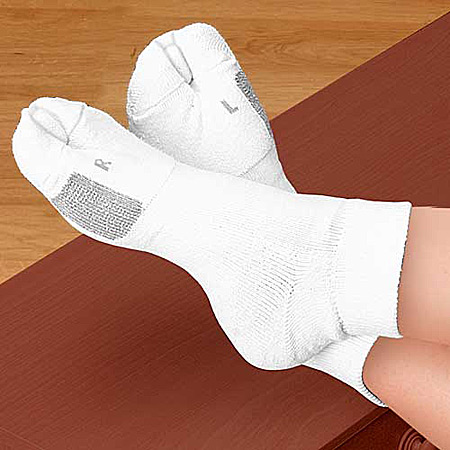 Bunion control socks keep the first and second toes from rubbing together and surround the feet with roomy comfort.
10

Meat and Intestines Socks

Keep your feet toasty warm with these meat and intestines socks from Ashi Dashi. Just make sure they're fresh—this meat goes bad if you don't wash it regularly.
11

Circuit Board Socks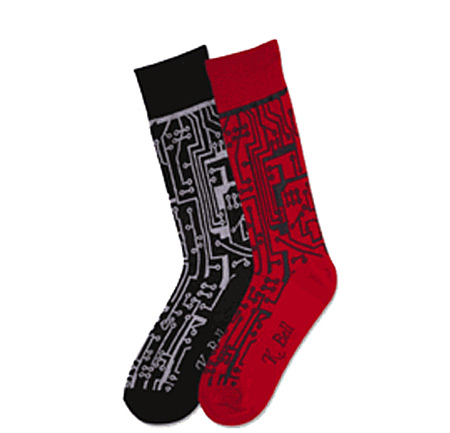 Circuit board Socks worn with sandals? Circuit Board Socks complete The Geek Uniform.
12

Boot Knife Socks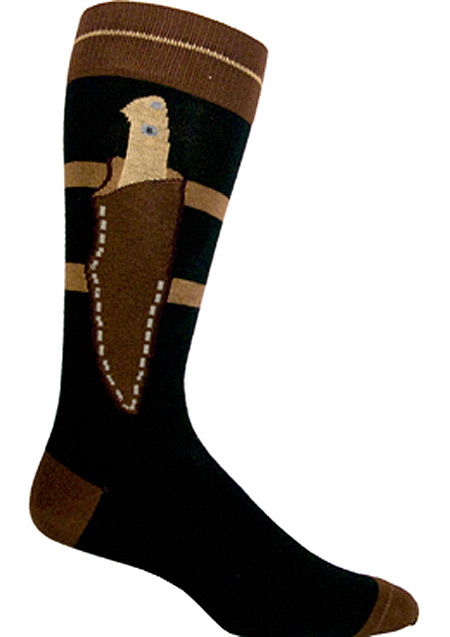 As long as you are wearing pants, no one will know that you are packing a weapon in your socks, fake though it may be. It will at least make you feel better, like you are tough enough to carry a weapon and even have the guts to use it. If you had real guts you would wear these socks with a pair of shorts.