Ink is forever, right? At least regretful people can have some cover up done; meet twelve hilarious cover up tattoos.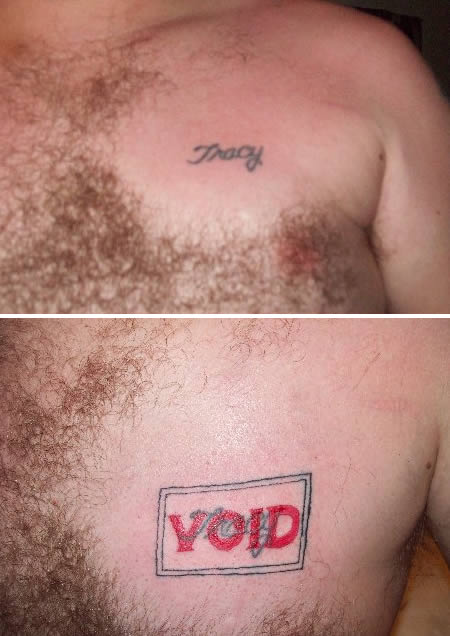 There is nothing like setting the past straight and correcting what some people might have called a mistake from the beginning. The final product is a VOID stamp over the name Tracy.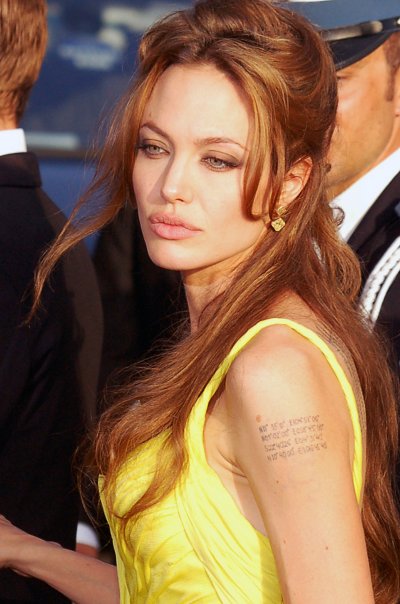 The tattoo on Angelina Jolie's left arm shows the map coordinates for the birthplaces of her children. The coordinates tattoo covers the place where the dragon tattoo and name of her ex husband Billy Bob used to be before they got lasered off. You can still see the dragon a bit.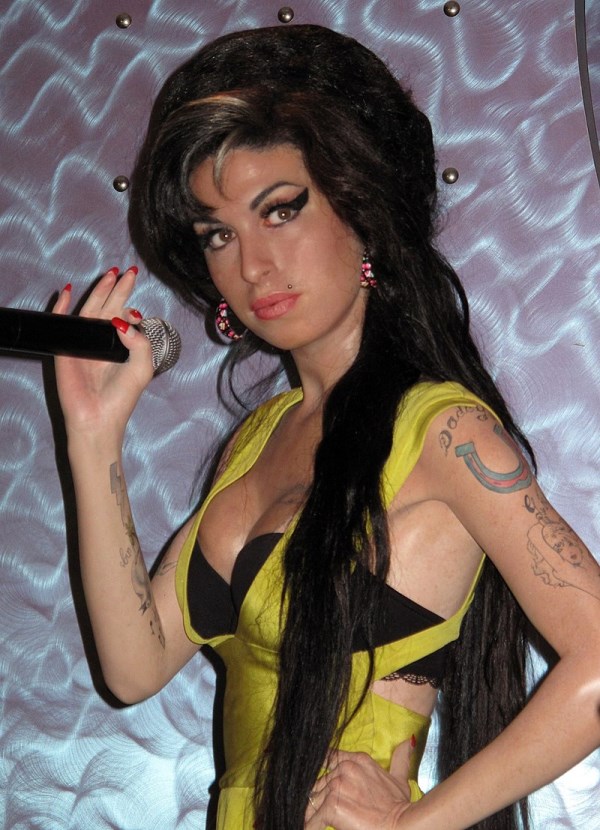 Amy Winehouse was so tired of shocking everybody; she decided to draw a bikini on to the tattoo of the topless woman that graces her upper left arm. However, the cover-up was only temporary.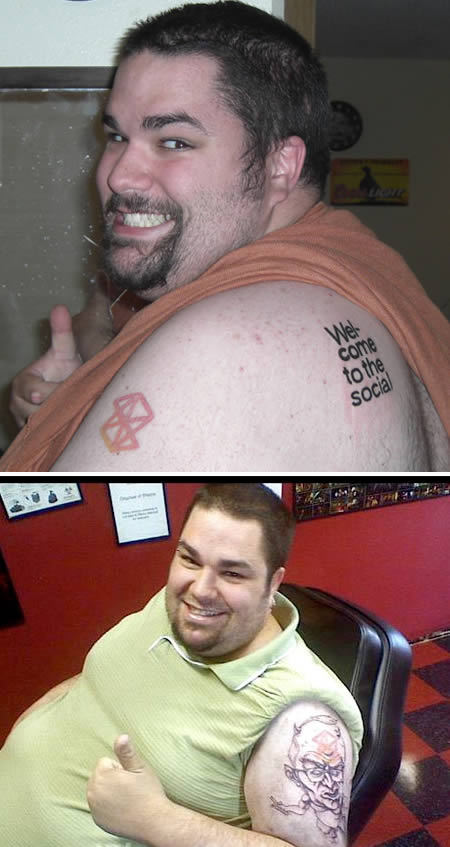 Mszunefan, the Microsoft Zune fanatic who had three Zune tattoos emblazoned around his shoulders, decided to cover up the logo with another tattoo, citing a lack of progress in the device's feature set. He now has an anti-Dick Cheney tattoo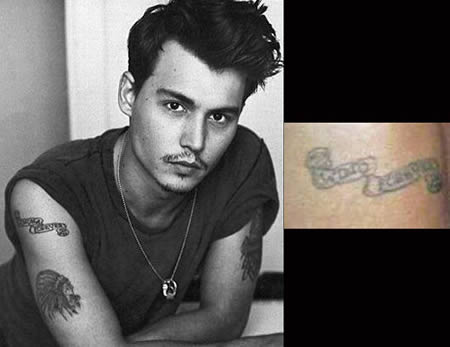 Johnny Depp's Winona Forever tattoo - an ode to one-time love Winona Ryder - became Wino Forever.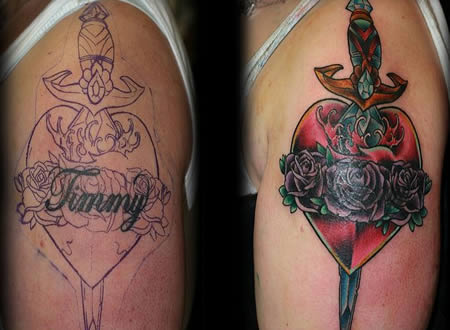 Her love for Jimmy ended up stabbing her heart (art work done by Jason Kramer).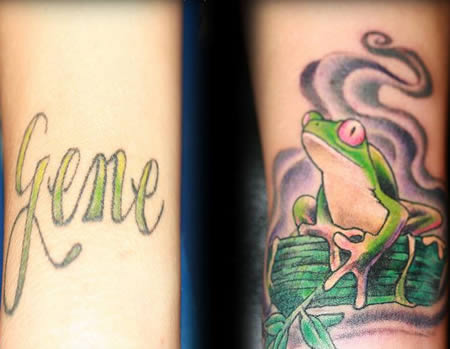 Does this mean her prince become a frog?

Similar to the Tracy cover up, only less subtle.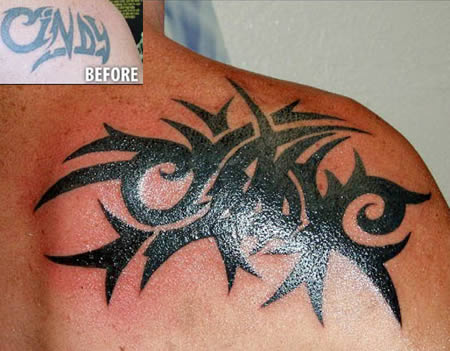 "Cindy" became a tribal by Jon Poulson.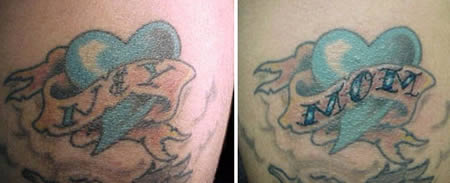 Aw, you got a Mom tattoo? What? It was to cover up a tattoo with that skank's initials? You're doing your own laundry from now on.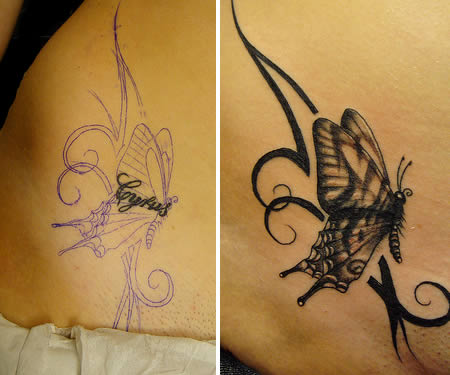 Sometimes love just fly away.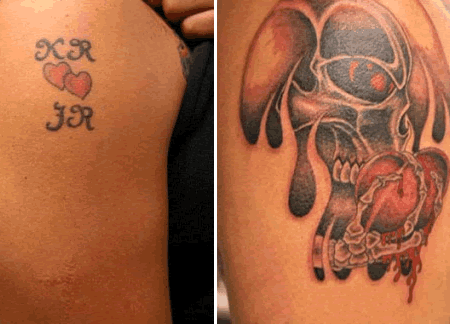 Specialists alert: tattoos normally out last most relationships, unfortunately.