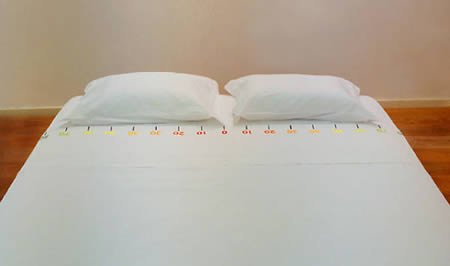 These rulered Couple Bed sheets are the perfect gift to tell your lover to stay on their own side. The numbers rise in coldness from 0 to 80, which gives you a good sense of exactly how much room you have to flop around with just a quick glance.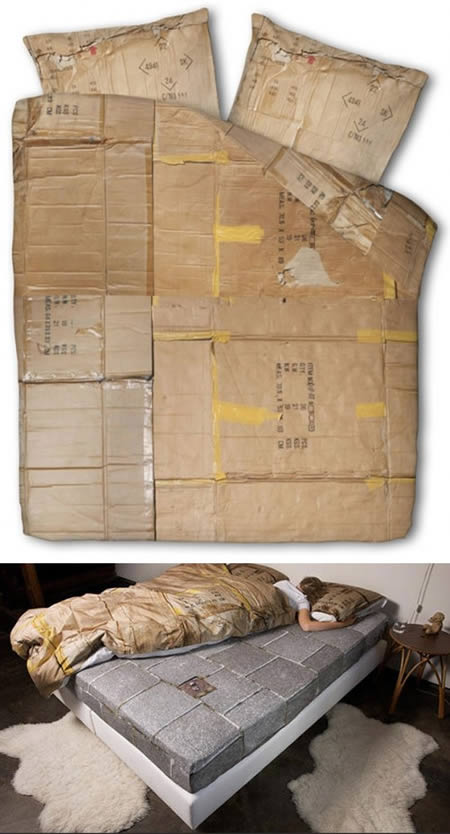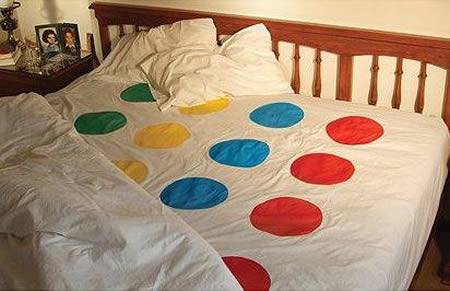 The Twister Bed Sheets, for innocent or kinky games in bed.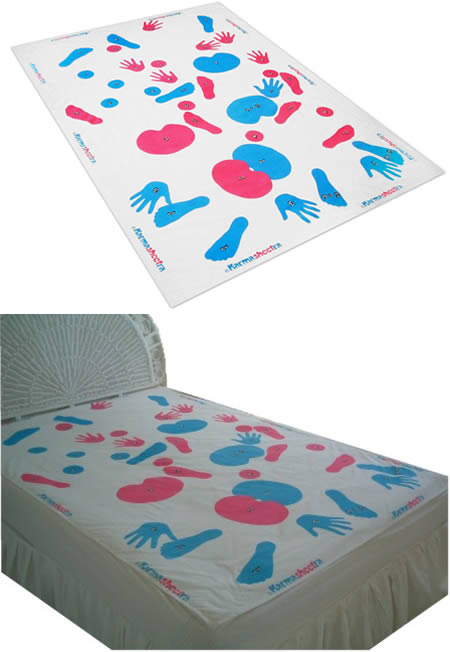 Kind of like Twister for grownups, the Karmasheetra is covered with pink and blue marks for hands, feet, knees and bottoms, all numbered so you won't get confused. Just spread out the Karmsheetra, grab a partner and try it out. Fun and frolics for playful, bendy people.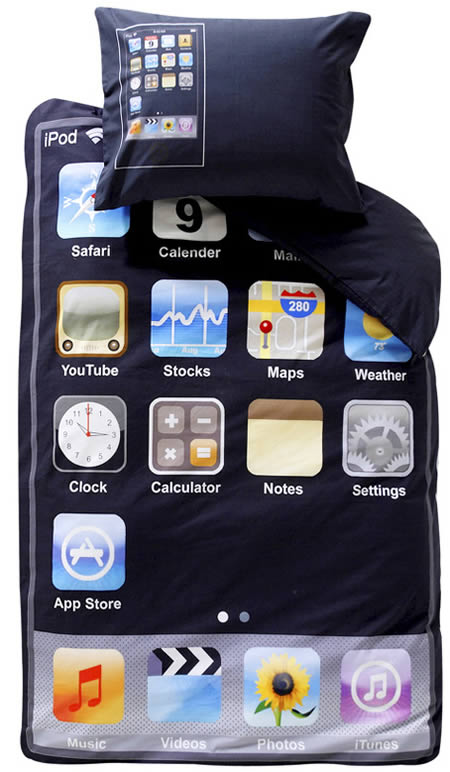 Since your iPod Touch already has access to every app a person could ever need. Just add these custom bed sheets and your collection will be complete.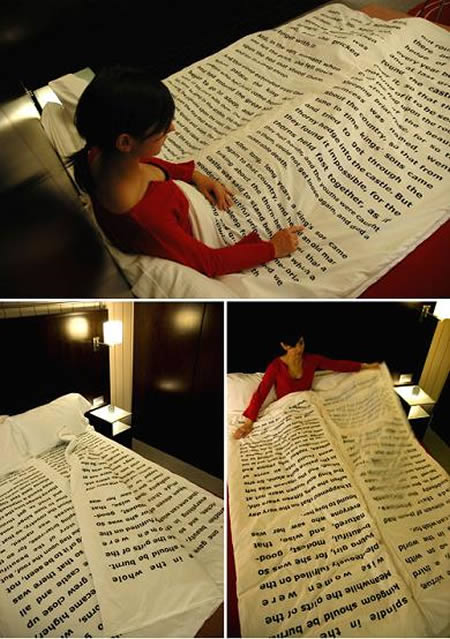 This weird blanket is from a SLEEPLESS project collaborated between The Great Eastern Hotel and fourteen students from the Royal College of Art's acclaimed Design Products department led by Professor Ron Arad. This blanket has some traditional bedtime story on it. Plus, it has several sheets just like a real book.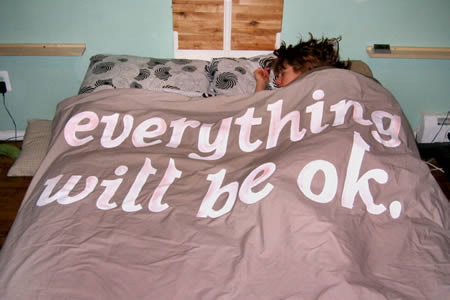 An exercise re-contextualizing an interpersonal phrase + personifying a domestic item in exchange for the reassurance of an intimate relationship. The blanket was made to function as both a sweet gesture & as an amplification of the superficial comfort of consoling phrases.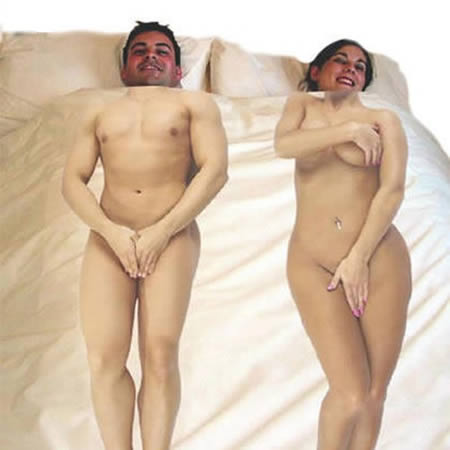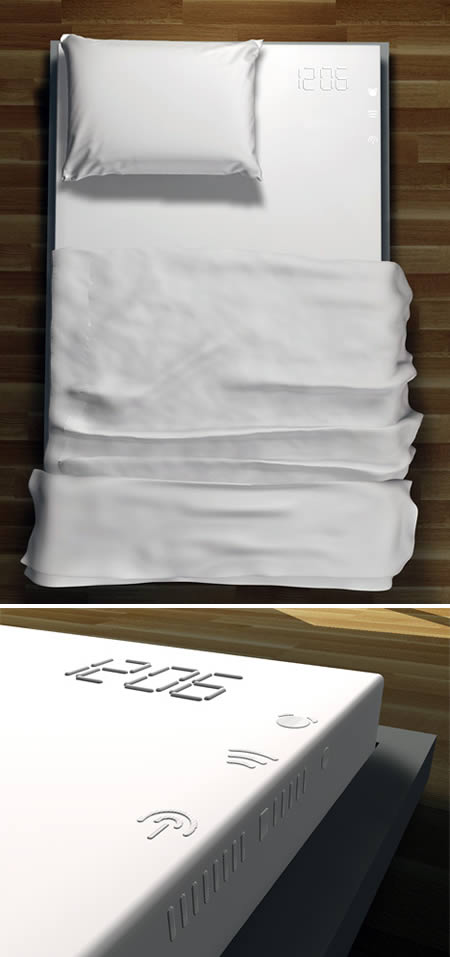 Satin sheets symbolizing luxury are getting geeky by the day! Imagine integrating a radio alarm clock within the Sheet! That's the Melted Clock for you: a haptic, touch sensitive alarm with speakers and controls all embedded within your sheet. The three control icons are embroidered on the sheet and relevant to the operating elements on the outside edge of the bed sheet. Use the two in combo to set your radio frequency, alarm time etc. Essentially, you just feel your way through this system; in your face!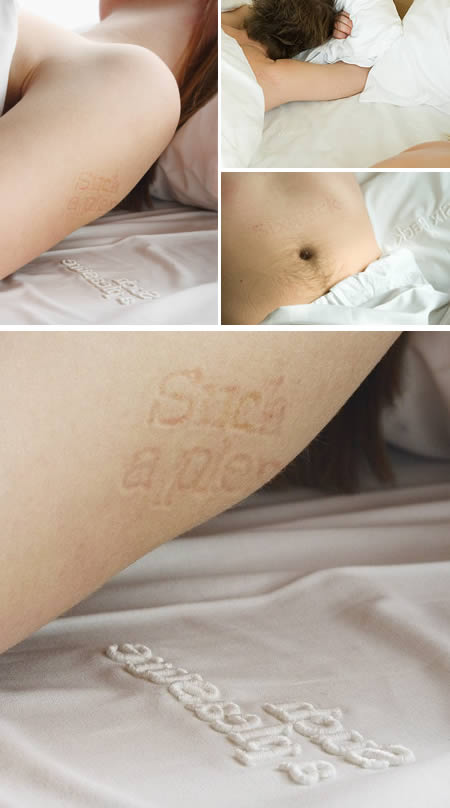 Rise and Sigh bed sheets leave different imprints on the sleeper's body. Designed by Martina Carpelan as a part of Helsinki Hotel Project .