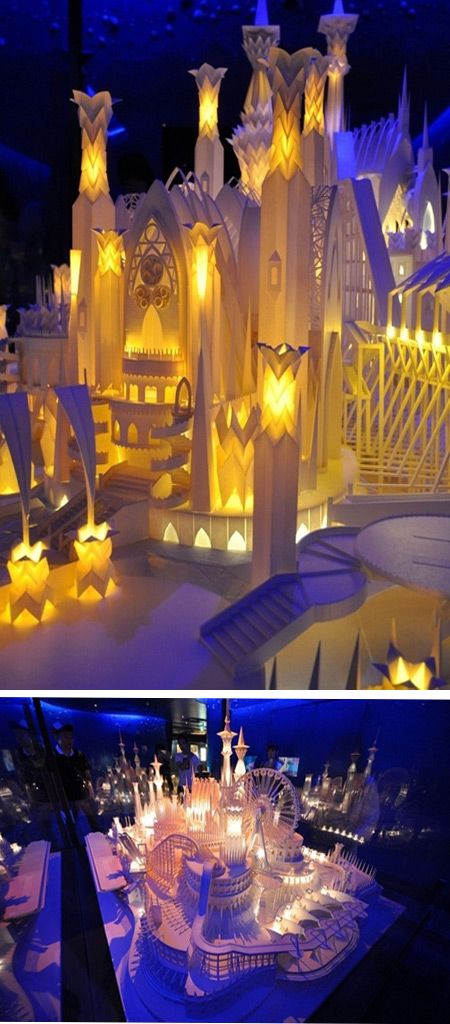 This unbelievable papercraft project, by Japanese art student Wataru Itou, took over 4 years to create and features lights and a moving train. It's probably the most stunning papercraft sculpture ever. The sculpture is called, in English, "A Castle on the Sea," and is currently exhibited at Uminohotaru. The entire project, excluding the lights and possibly a few mechanical elements of the train, is made of painstakingly cut and folded paper.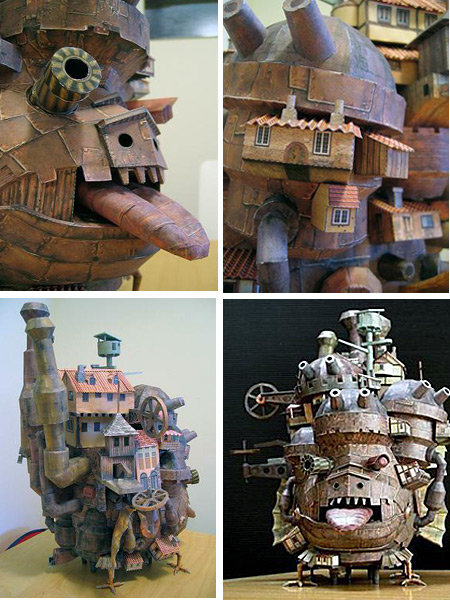 "Amazing Howl's Moving Castle" is papercraft artwork done by Ben Millett. It took Ben about 72 hours to build it, spread over 3 weeks.
Howl's Moving Castle from Ben Millett on Vimeo.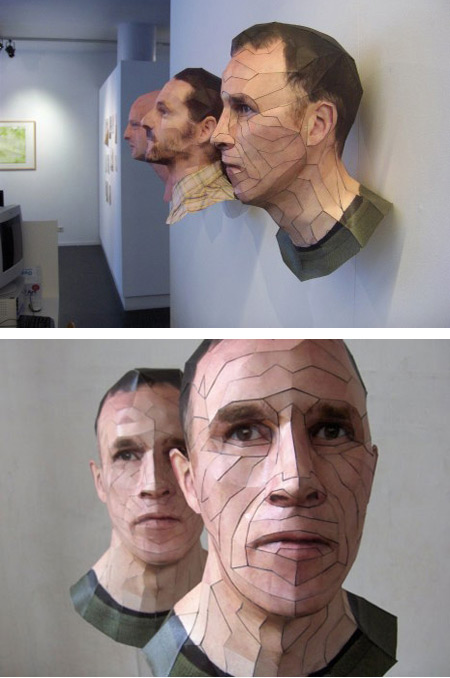 Heerlen-born, Rotterdam-based artist Bert Simons makes these scarily realistic papercraft models, by first making 3D models of real subjects.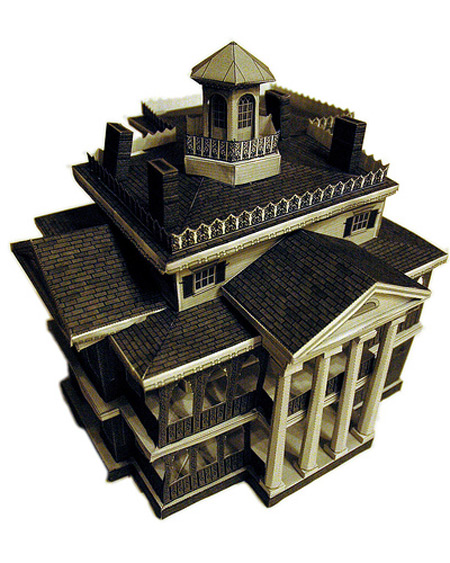 Ray Keim of Haunted Dimensions released an extremely cool paper model of the Disneyland Haunted Mansion in New Orleans Square.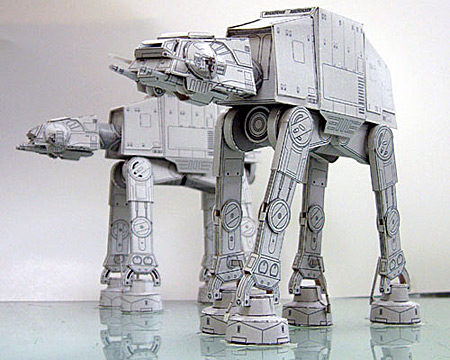 The interesting collection of do-it-yourself papercraft. This is the AT-AT Walkers from Star Wars.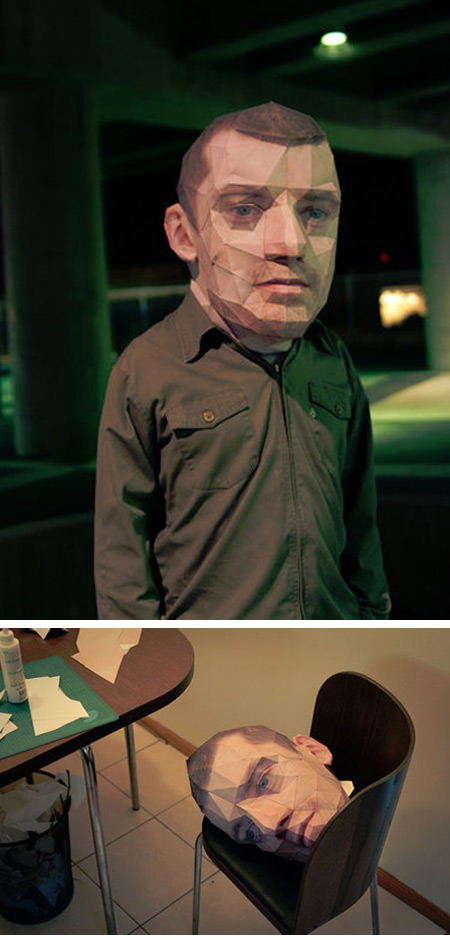 Inspired by the big head mode in retro video games, Eric Testroete created this trippy papercraft self portrait for Halloween. The geometric look uses 370 individual paper triangles.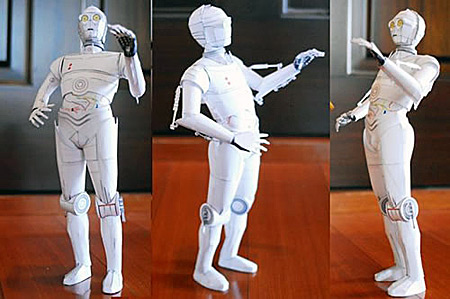 No, that's not C-3PO. Rather, that's a papercraft of K-3PO, the protocol droid stationed at Echo Base's command center in Hoth.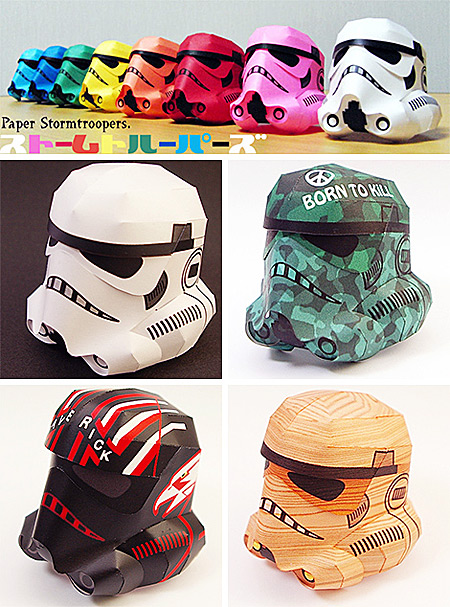 Do you want to get a free cool Stormtrooper Helmet? You can do them yourself like these sweet Stormtrooper Papercraft Helmets from Japan. They look so cool!