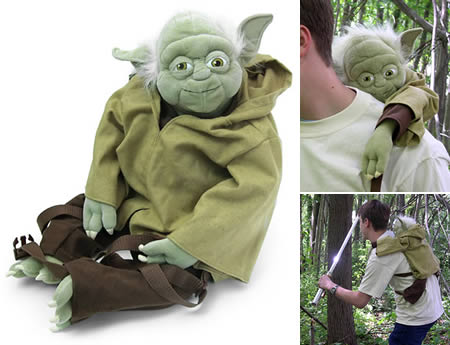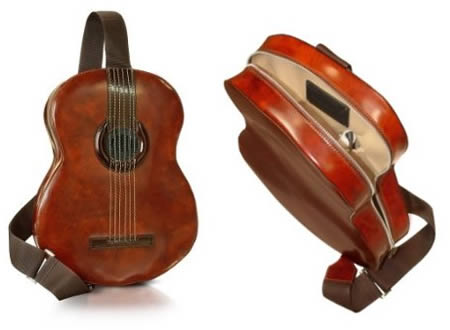 Perfect for music lovers, the Pratesi Guitar Backpack ($387.99), a cool guitar-shaped bag, made of vegetable-dyed calf leather, with an MP3 speaker included.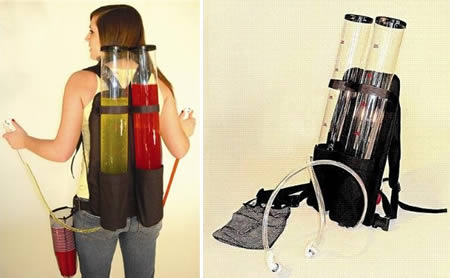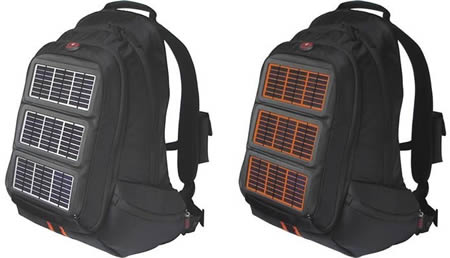 You can throw everything above into the Voltaic Solar Panel Backpack ($219). This bad boy will power every one of your gadgets (save your laptop) as long as there's daylight. And when the sun goes down, you can always take it to the streets to impress strangers with your new 8-inch tool.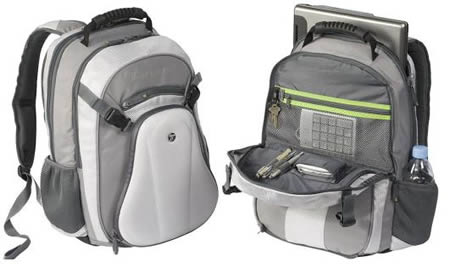 This functional SonicPak Speaker Backpack ($104.64) integrates quality sound speakers in a sporty laptop case. Featuring advanced NXT technology, which distributes complex sound using a flat panel format, the small speakers produce rich, clear sound with full stereo audio. Just connect the speakers to an MP3, CD/DVD, laptop or other digital device to share your music.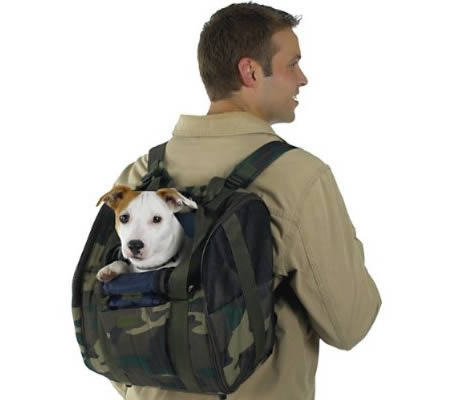 This has to be the ultimate accessory for pet lovers who want to carry their pet around with the MacBook or laptop. The Camo Backpack Dog Carrier ($35.99) is designed to let you carry a small pet around with you, so don't get one if you own a great Dane.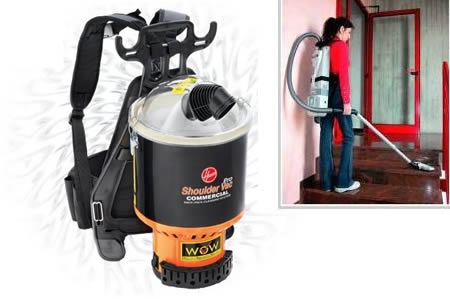 The best way to carry your vacuum cleaner is in your back. Wear the Hoover Commercial Shoulder Vacuum ($239.99) like a backpack for trouble-free cleaning and maximum productivity.
Not one to just follow the crowd, Built has thrown an interesting twist on the oh-so-popular Neoprene laptop case. The Built NY Laptop Backpack ($51.10) enables users to tote their 12- to 17-inch machine right on their back along with textbooks, LAN party flyers and a copy of The Daily Bugle. You'll also find a couple of smaller compartments for storing peripherals and accessories. The material is water and stain-resistant.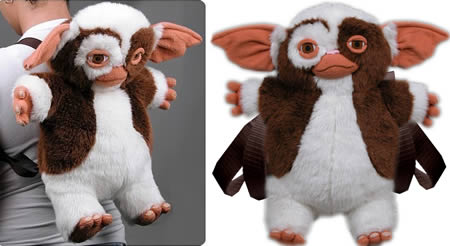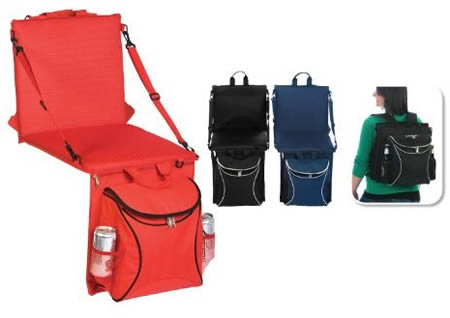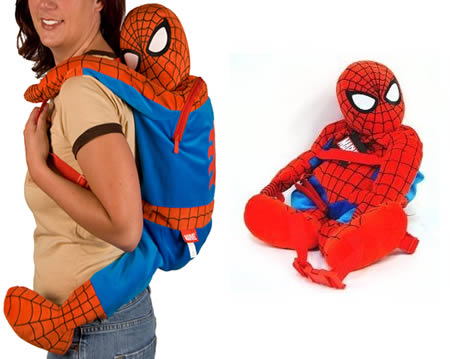 This Marvel Spider-Man Backpack ($39.99) carries a reasonable amount of stuff and makes it look like you're giving miniature Spiderman a piggyback ride.