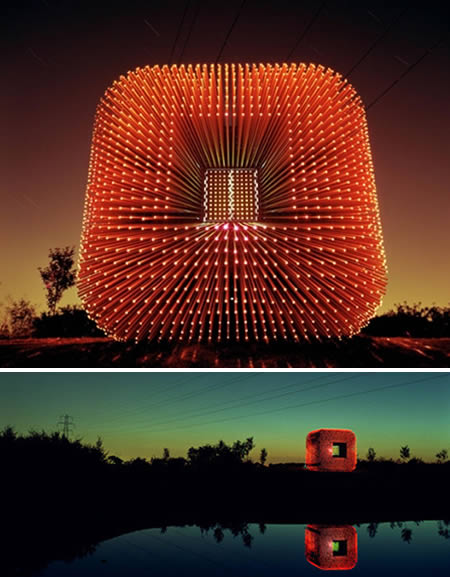 The directors of the National Malus Collection invited Heatherwick Studio to develop the design of this structure, called "The Sitooterie", for their site in Essex.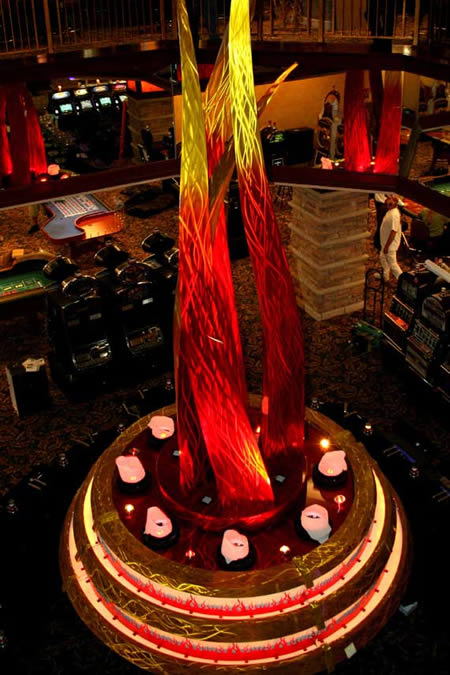 This two-story tall glass-and-light sculpture representing fire greets FireLake Grand Casino visitors.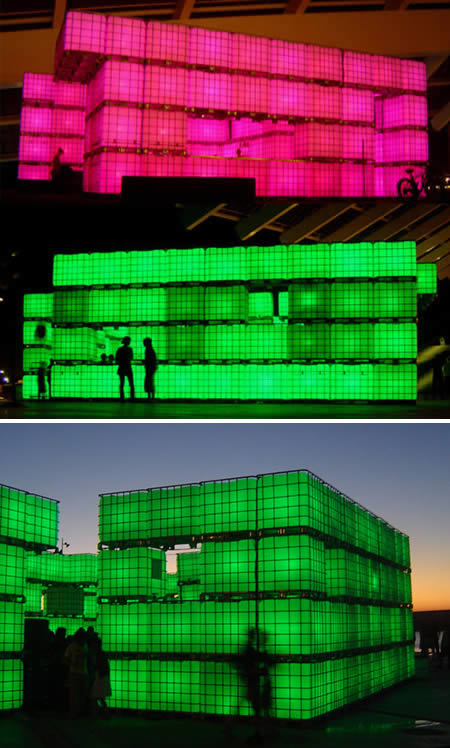 Illuminated cubes, visual effects and electronic beats: these are the ingredients of the Kubik temporary open air clubs in Berlin and Barcelona. The dynamic space, light and sound sculpture is based on standard industrial liquid storage tanks. The incorporation of a light bulb turns the plastic tanks into giant luminaires, which can be stacked and arranged to form objects of varying sizes and shapes.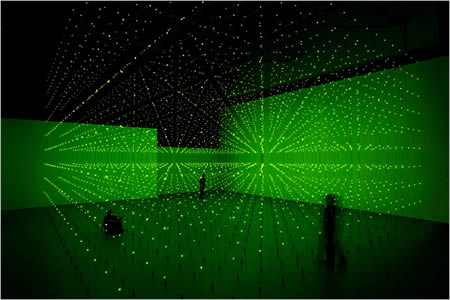 Curated by Paul Schimmel, this matrix-like light sculpture is called "Ecstasy: In and About Altered States." (photo: Ira Lippke)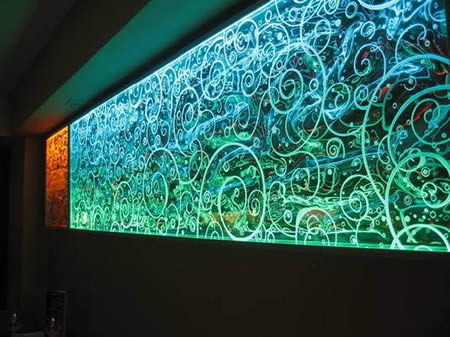 The Anemix in a Teriyaki Restaurant.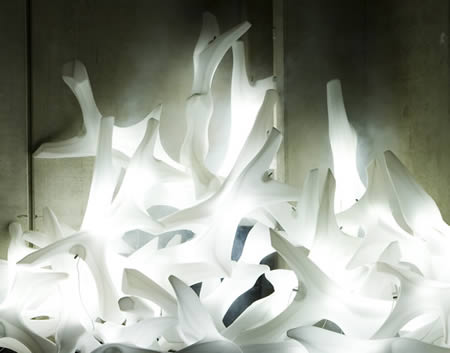 Oblivion Light Sculputure by Arne Quinze.
"Lights on Tampa" was a computer-controlled LED Installation, made as part of the project "FADE III" in 2005.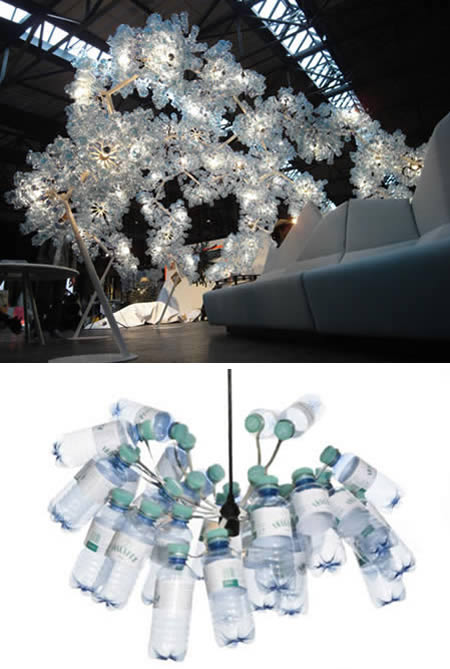 The most efficient way to recycle plastic bottles is to reuse them, and Austrian design company Walking-Things.com made this creative design-it-yourself solution for it. With the PET Light, which Walking-Things claims was the first ever hanging lamp system for plastic bottles, you can make one or a hundred hanging lamps, creating tame or totally wild ones. Pretty awesome.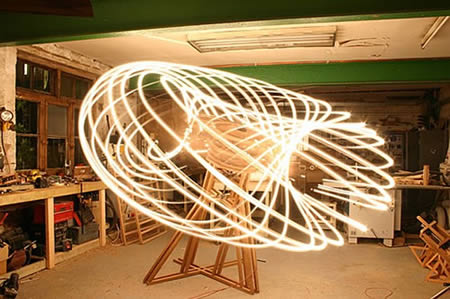 This fantastic light/sculpture artwork was created by British artist Conrad Shawcross, as part of his exhibition called "The Steady States".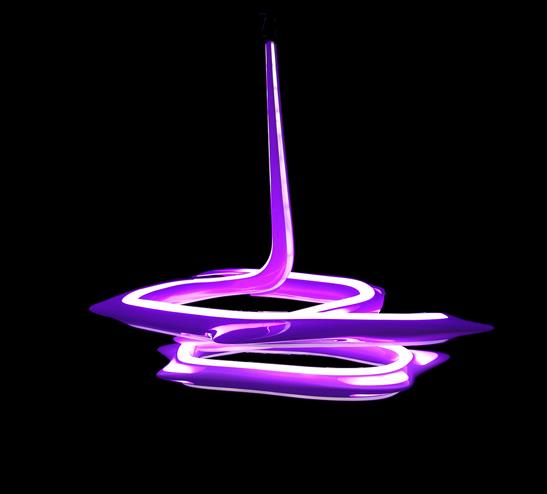 Vortex Light Sculpture by Zaha Hadid.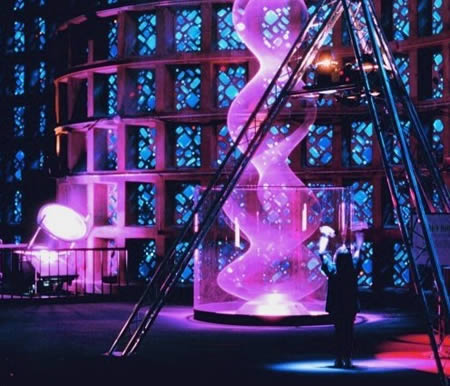 Dark Matter is a 25 foot high, interactive, luminous dynamic light sculpture. The fluid glowing waves are created by a whirling rope. Invisible Soundbeams hidden in the pyramid-like structure detect gestures and control the sculpture.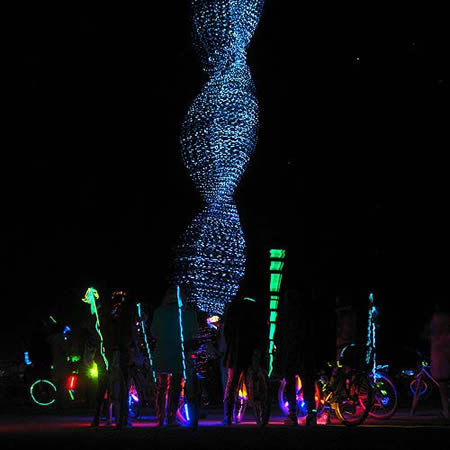 Dynamic light sculpture made of a long line of blinking Christmas lights hanging from a very high helium balloon. "That's One Tall Fucking Thing" aka the Beanstalk, by Mike Light, David Rattray, and Wil Van Hazel.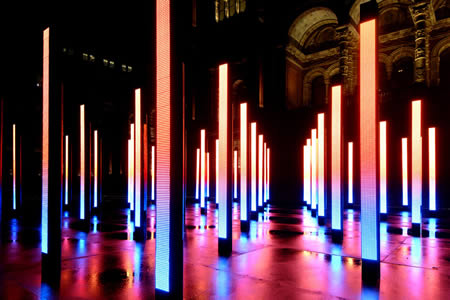 An immersive and human responsive light sculpture presented at the opening of Volume at the V&A museum in London.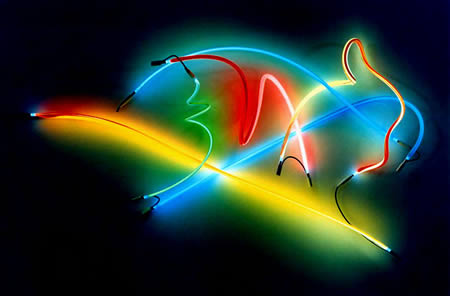 Neon Light Sculpture. Hand blown glass neon tubes.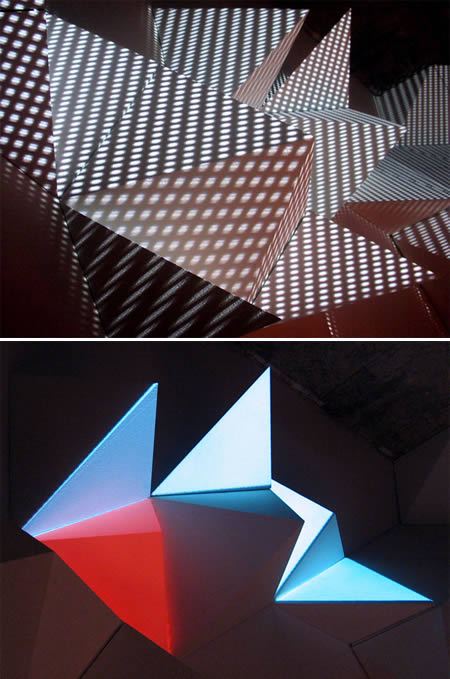 Light Sculpture by AntiVJ, a visual label. It was on display during Transmediale 2007, a festival for art and digital culture in Berlin. The sculpture itself, 'Halbzeug', was made by visomat inc.