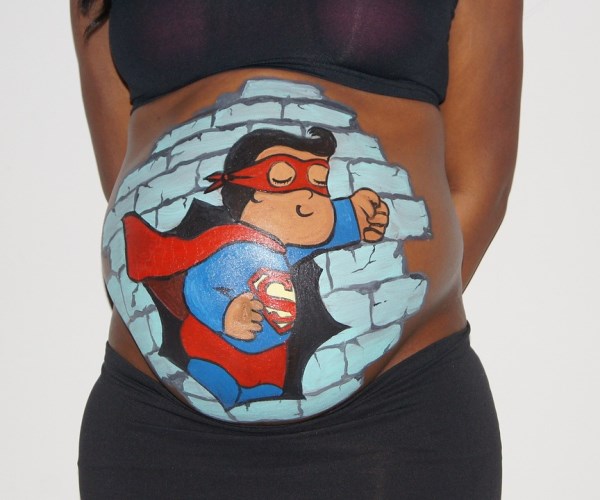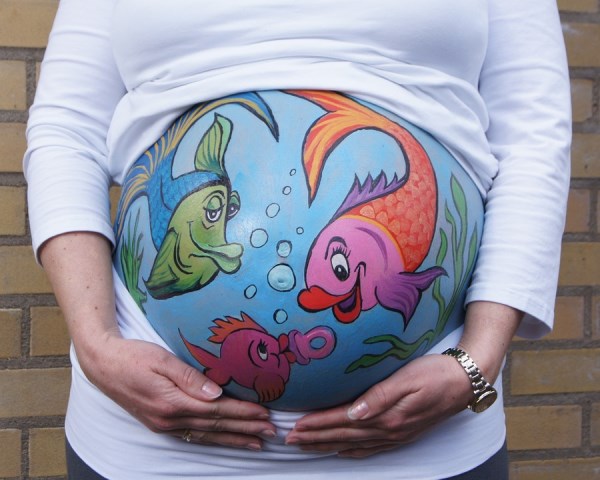 Goodwin's award-winning painting of a tiger on a woman's baby bump.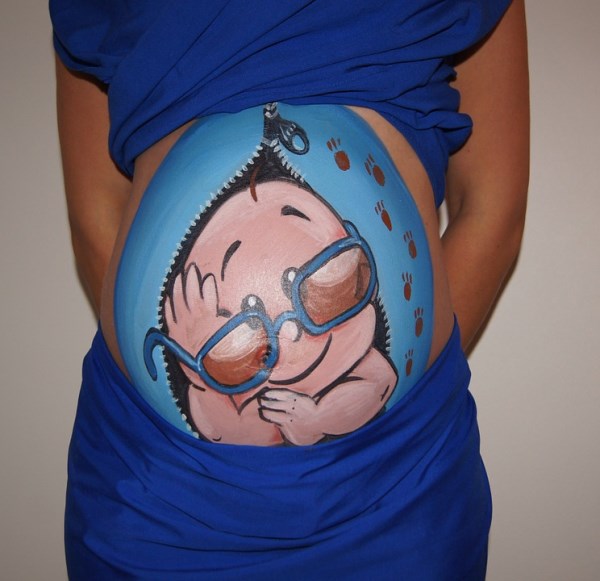 Another of Glyn Goodwin's paintings on a mum-to-be with a jigsaw design.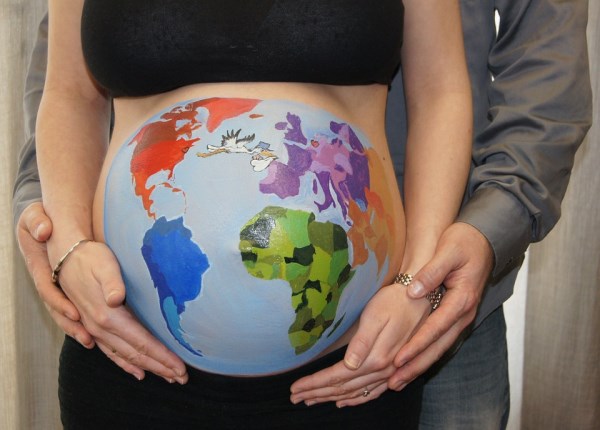 At the Body Art Convention in Orlando.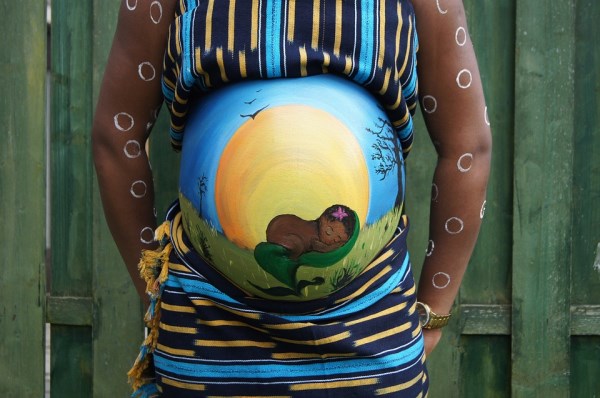 A man kisses his pregnant wife's belly, painted with one of the five 2008 Beijing Olympic Games mascots, in Xian.