Thanks to our reader, Allison B., who sent us the idea!
1

Love Land (Korea): all about sex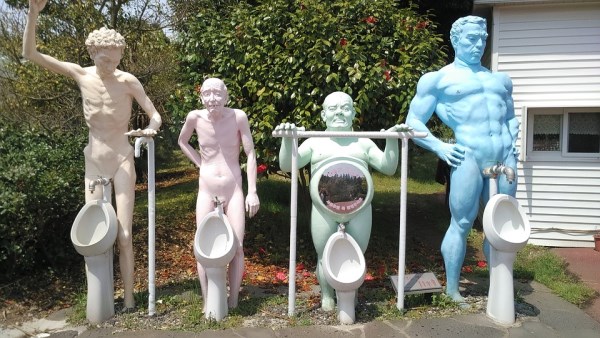 Love Land is a park about sex. Located on Cheju Island (known locally as "Honeymoon Island"), the Park features all manner of porn-y memorabilia and art, from giant golden statues dripping with carnal abandon, to something called, um, "most big penis." The park was originally created as an art exhibit for students of Seoul's Hongik University.
2

BonBon-Land (Denmark): includes a farting roller coaster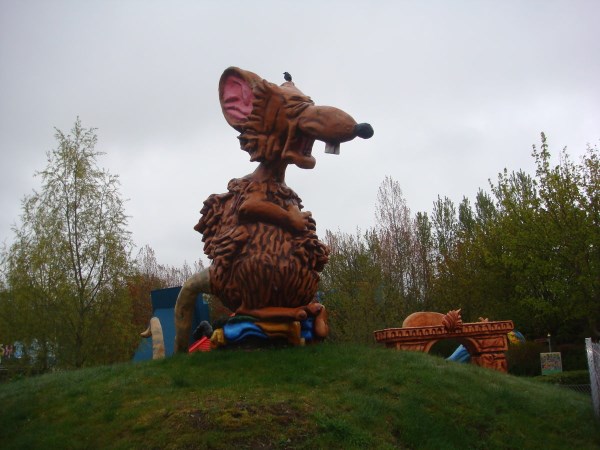 Denmark's fourth largest amusement park is BonBon-Land, an amusement park that's based on a Danish confectionary that makes candy featuring unusual objects and animals.
In addition to some pretty racy attractions and numerous vomiting rodents, visitors to BonBon-Land can enjoy elegantly-named rides, such as The Horse Dropping; The Crazy Turtle (who looks like he's just about to puke!); and Hundeprutterutchebane. That last one, which loosely translates to "Dog Fart Rollercoaster", is a roller coaster that takes riders on an exciting journey around giant mounds of dog poo, while speakers around the track play fart sounds the whole while.
3

Diggerland (England): a construction themed park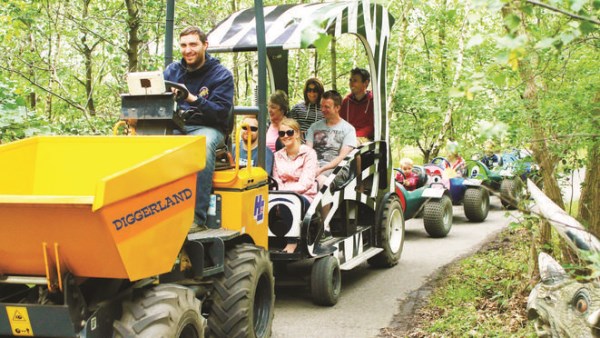 The British are so crazy for construction equipment that they have not one, not two, but four theme parks devoted to it. All of the Diggerland parks in England allow you to live out your Bob the Builder fantasies racing dump trucks and backhoes around massive lots of dirt (sure cuts down on the landscaping costs, doesn't it?). Sure, if you like rides made from converted bits of heavy machinery, like the Spindizzy, a modified Tilt-a-Whirl in which guests sit in the bucket of a giant excavator. And don't forget the Dancing Diggers, a stunt show performed in a front-end loader. At break time, head to Dig Inn (get it?) for burgers.
4

Išgyvenimo Drama (Lithuania): where you can 'experience' comunism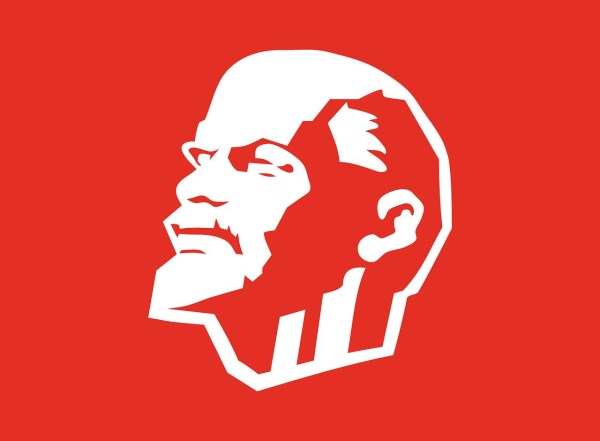 If you've ever felt an insatiable need to return to the 1984-era USSR, Išgyvenimo Drama (The Drama of Survival - thanks, Gintaras), also known as Soviet Bunker, is the theme park for you. For about $220, you're given an intense two-and-a-half hour step back into time, Soviet style.
Išgyvenimo Drama is located near Vilnius Lithuania, and was once a Soviet bunker that was used to protect a television transmitter and served as a secure post for troops. All actors involved in the re-enactment project were either once in the Soviet army or actual interrogators. There are, however, less intense performances geared towards students and children. Experiences include watching TV programs from 1984, wearing gas masks, learning the Soviet anthem under duress, eating typical Soviet food (with genuine Soviet tableware) and even undergoing a concentration-camp-style interrogation and medical check.
5

Dickens World (England): featuring the dark side of the industrial revolution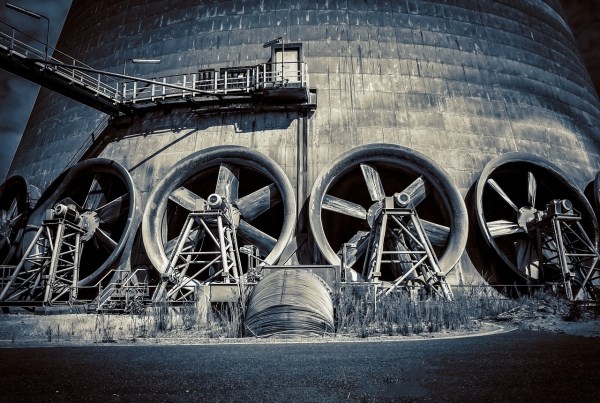 Charles Dickens drab portrayals of the United Kingdom during the industrial revolution come to life at Dickens World, resembling a Tim Burton movie set. Located in Chatham Dockyard in Kent, the English amusement park is filled with the lovely memories of disease, pestilence, dysentery, the elite world of Victorian England and, just for a rollicking good time, starving orphans. They even have a log flume based on Great Expectations.
6

Suoi Tien Park (Vietnam): a buddhist park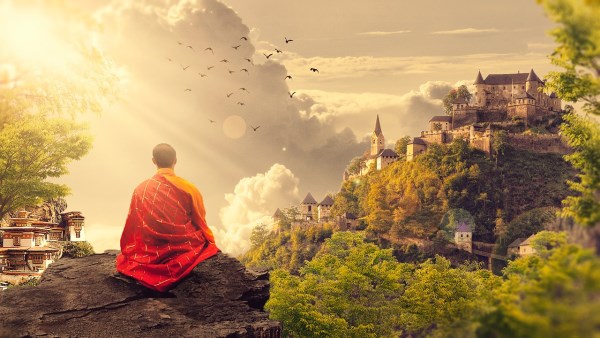 Vietnam's Suoi Tien Park is a Buddhist-themed amusement park. In addition to a giant splash park and various thrill rides, the "amusement park" features Heaven Palace, the Park's vision of eternal life for people who manage to escape the torments of hell after years of gambling, adultery, and taking drugs. If hell isn't enough to scare you straight, the park also features "Bat cave with innumerable bats, and an air bike suspended over a crocodile farm.
7

Harmonyland (Japan): entirely devoted to Hello Kitty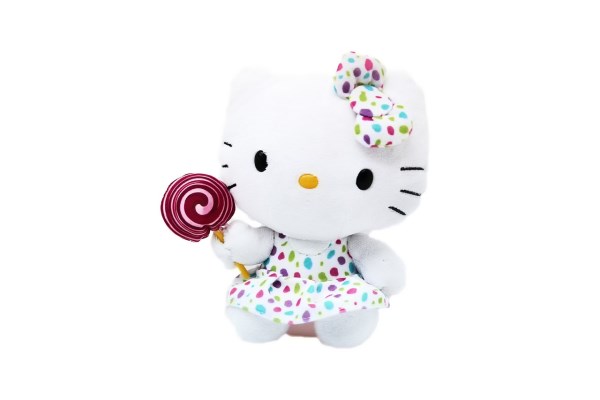 When it comes to themed attractions and cuteness, Japan has it all. The crown princess of cute, of course, is Hello Kitty, and Japan has a entire theme park devoted to this magical feline: the outdoor Harmonyland, a one-and-a-half-hour flight away in Oita. Any Hello Kitty fan worth her hair bow favors Harmonyland, which has more pink fuzzies and sparkly rainbows per square foot than a Care Bear convention. The formula is basically to re-create the amusement-park standard bearers in the likeness of Sanrio characters—you've got your Hello Kitty spinning teacups, your Hello Kitty Ferris wheel, your Hello Kitty variant of "It's a Small World." But where Harmonyland really shines is in its parades and stage shows.
8

Grutas Park (Lithuania): filled with Communism' statues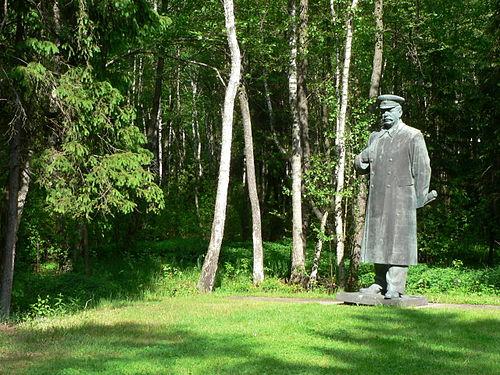 "Josef Stalin" and "amusement" aren't two words you normally associate with each other; but amusing or not, Lithuania's Grutas Park recreates life under the reign of the Man of Steel. Grutas, a short drive south of the Lithuanian capital, features a zoo and a playground and a recreated gulag with guard towers and an electrified fence. The real draw, though, is the 1.2-mile-long sculpture exposition, which is home to 82 Communist-era sculptures that were dismantled following the restoration of Lithuanian independence. Most of the sculptures were tossed into storehouses, people's yards and anywhere else there was room. Operated by Viliumas Malinauskas -- former heavyweight wrestler and current canned-mushroom tycoon -- Grutas' statues have been donated by the country's cities, anxious to distance themselves from unhappier times.
9

Ferrari World (Abu Dhabi): a high tech park inspired in Ferrarris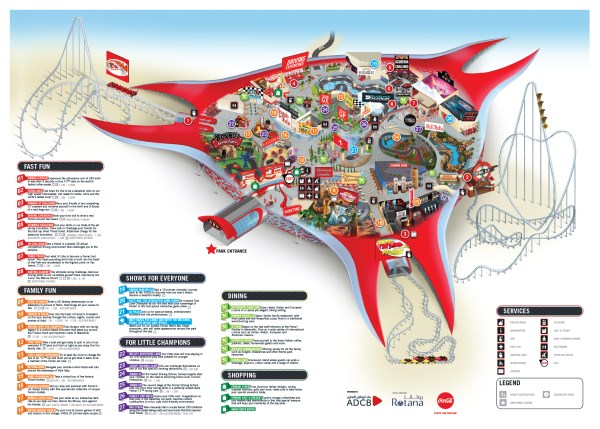 Located just across from Iran, the nearly-completed Ferrari World Theme Park sits on Abu Dhabi's largest natural island. It's a "high-tech" theme park featuring simulator rides, roller coasters, an interactive museum and a theatre with an Italian-themed play and a race track, as part of the $40 billion dollar transformation into one of the world's premier luxury tourist destinations. Work only began on the 4,200 acre facility in November, 2007, but as things have a way of doing in the UAE, work is progressing incredibly rapidly. Ferrari World is scheduled for completion this November. An amazing process from Sarlacc pit-like sand trap to prancing stallion princess castle!
10

The Nintendo Amusement Park (NYC): a non virtual place to play Mario Bros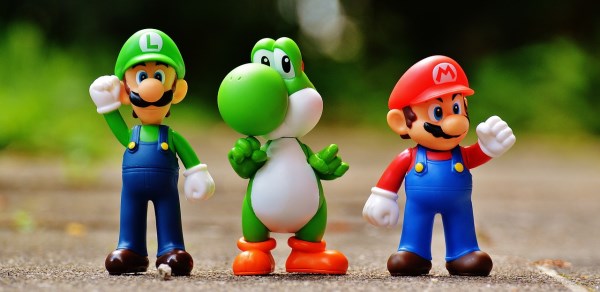 The Nintendo Amusement Park is a real-life obstacle course that players navigate using a power-assist harness. The park features nothing digital, nothing projected, and nothing virtual: both the power harness and the moving parts of the obstacle course are entirely mechanical, giving a player the feeling of being inside a classic video game.
Though it's still largely a prototype, if you're interested in trying it out, they're looking for volunteers in the NYC area to dress as Mario and jump around!