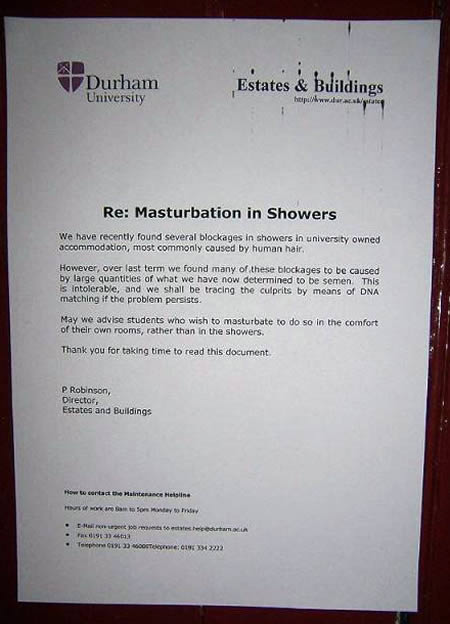 No masturbation allowed in Durham University.
A correction-of-a-(incorrected) correction:
"The Ottawa Citizen and Southam News wish to apologize for our apology to Mark Steyn, published Oct. 22. In correcting the incorrect statements about Mr. Steyn published Oct. 15, we incorrectly published the incorrect correction. We accept and regret that our original regrets were unacceptable and we apologize to Mr. Steyn for any distress caused by our previous apology".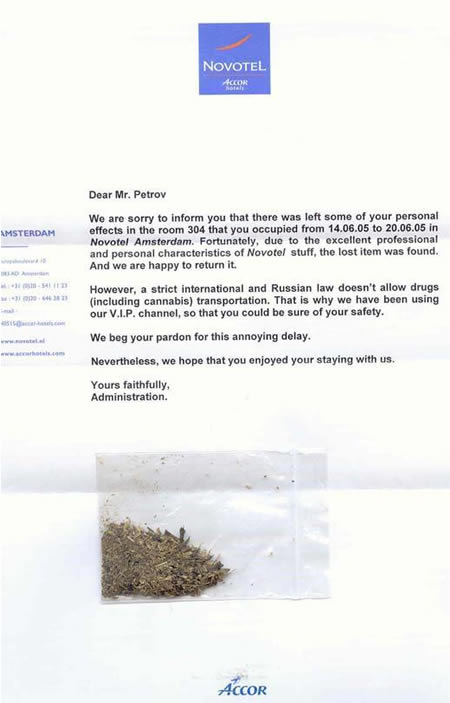 Sorry for our delay, please have your cannabis!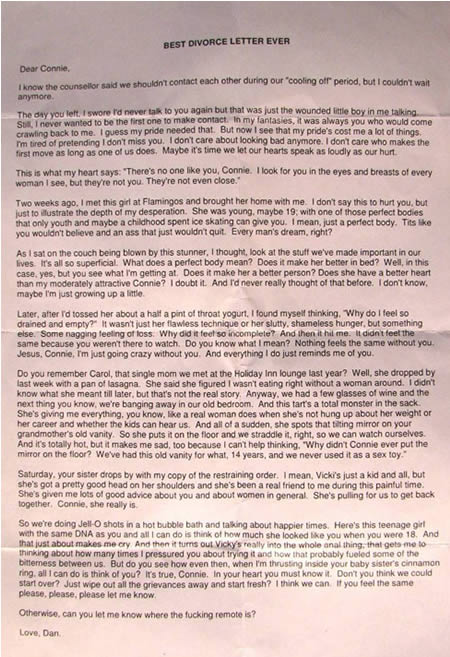 Best Divorce Letter EVER!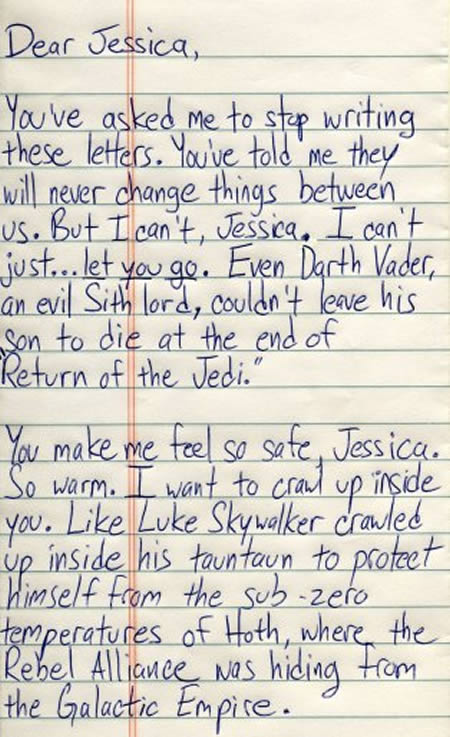 Passionate love letter written by a Star Wars fan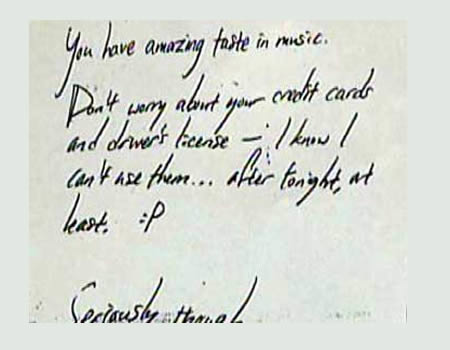 Matt Neary of Fargo, North Dakota found that a thief had stolen CDs and his wallet out of his truck — but he did leave a pleasant note complimenting Neary's taste in music:
You have amazing taste in music.
Don't worry about your credit cards and driver's license — I know I can't use them…after tonight, at least.
Seriously though
Lock your car in the future.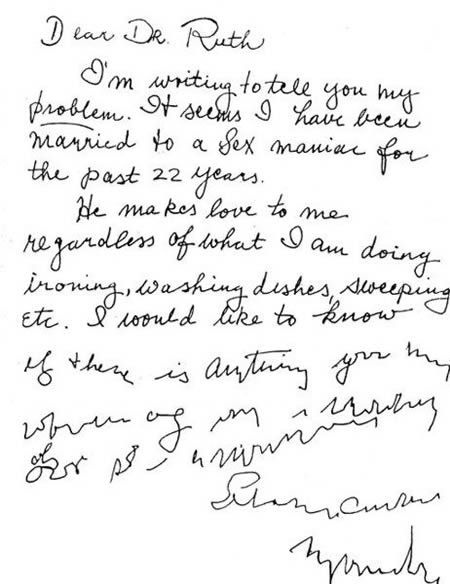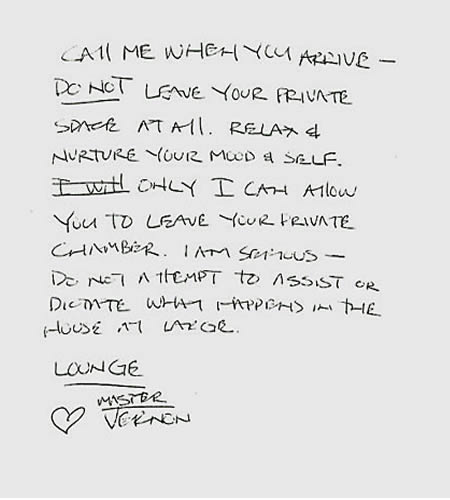 An intriguing letter found in someone's attic.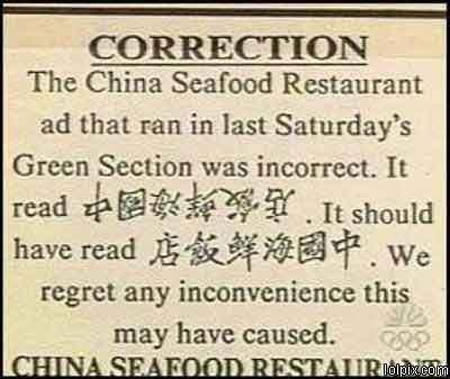 Darn it, they should either write all in Chinese or English. I bet you all understood what was wrong.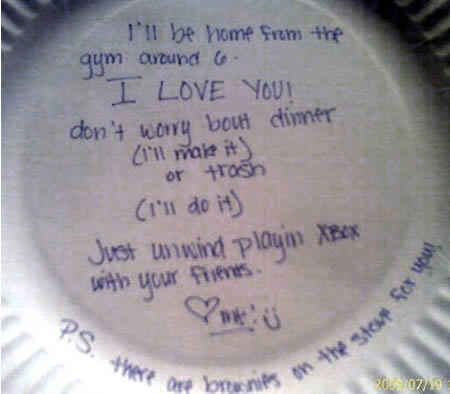 This can be roughly translated as, "Honey, I'm off to the gym to get pounded by my instructor."