Matryoshkas, or nested dolls, are classic Russian sets of dolls with decreasing sizes, placed one inside the other. They are used metaphorically to explain concepts with many layers of truth.
Meet some of the coolest, most creative Matryoshkas we've seen.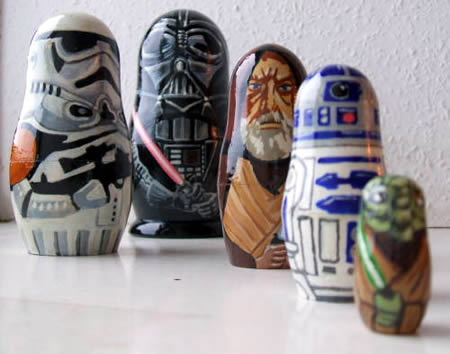 A complete set of Star Wars Russian dolls created by Matt Brown.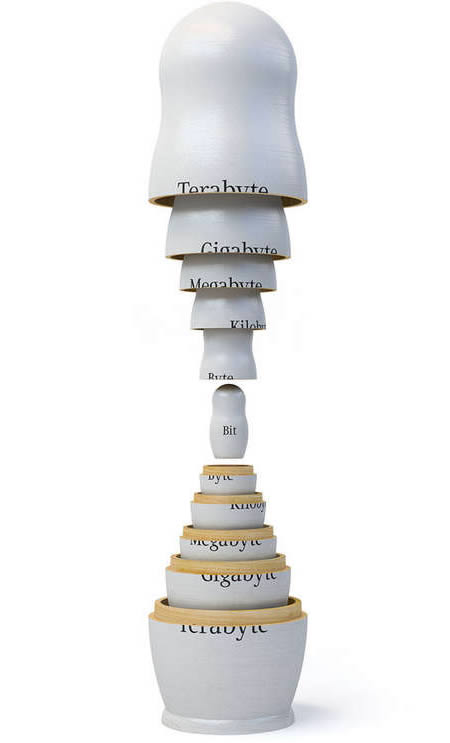 Now here's a geeky gift from Lebedev Studio. The bit, byte, kilobyte, megabyte, gigabyte and terabyte take shape of Matryoshkas to make the right sequence.