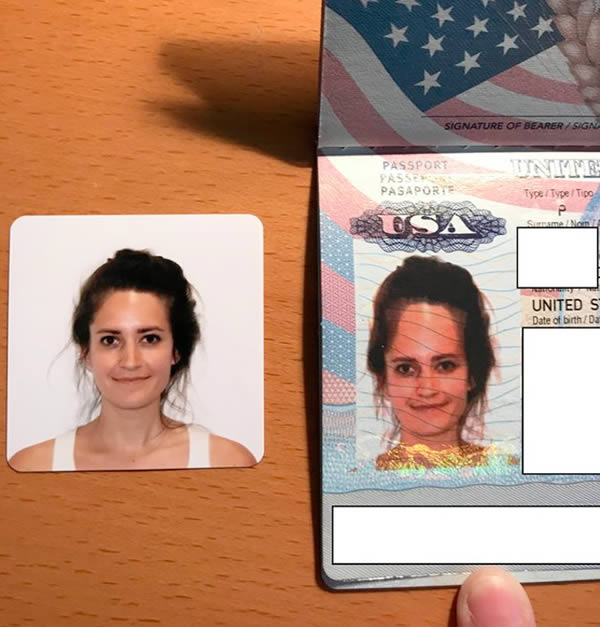 This Austin, Texas woman deserves a refund from the passport office. Chelsey Ramos' photo is making the rounds on the Internet, and with good reason: a passport office snafu turned the image of her face from an ordinary passport pic into something that makes her look like she belongs in the Coneheads movie.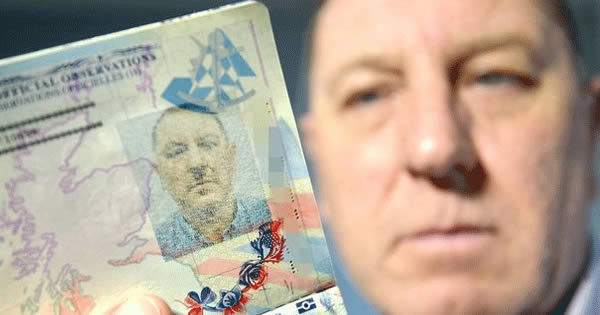 Mancunian Stuart Boyd was excited to receive his passport and updated photo, but when he opened it he got an unwelcome surprise! He eventually contacted the Passport Office, who told him they obviously did not intend to make him look like Hitler, and would be replacing his passport free of charge.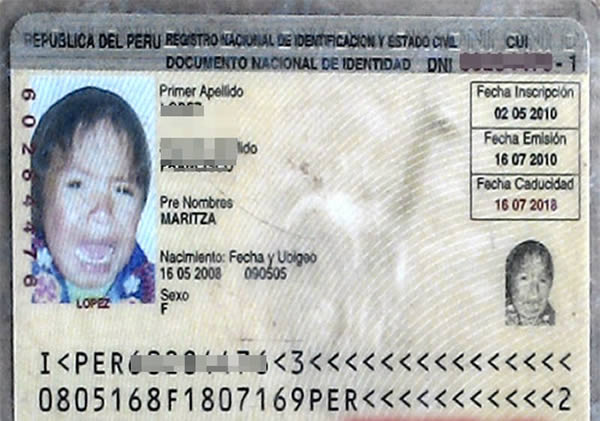 This Peruvian girl wasn't happy about getting a new passport.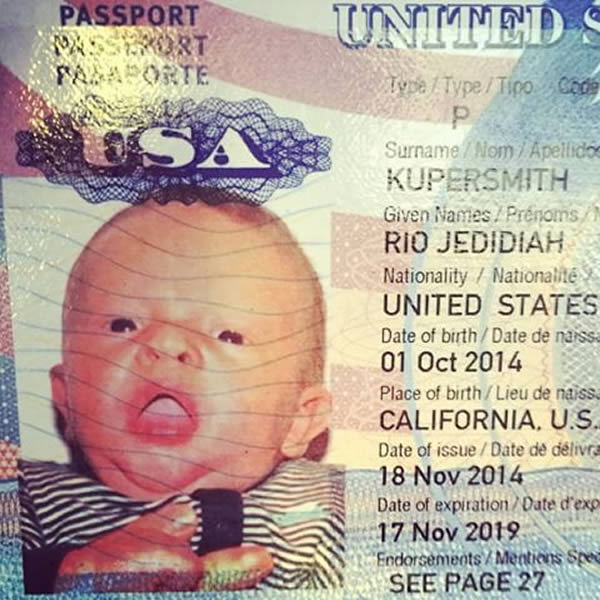 Perhaps the all-time worst passport photo.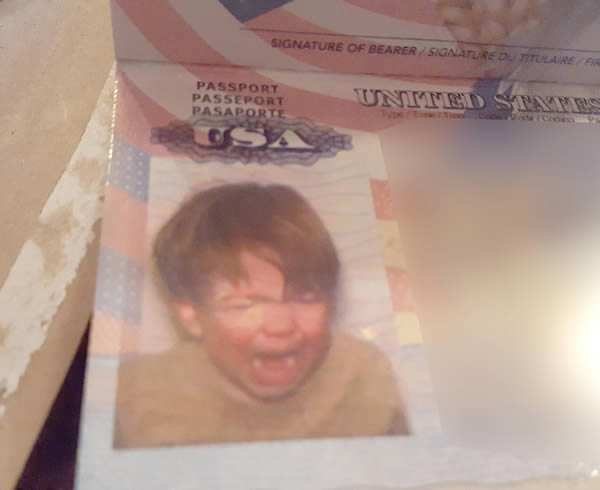 This is redditor Jonhoag's nephew's passport photo.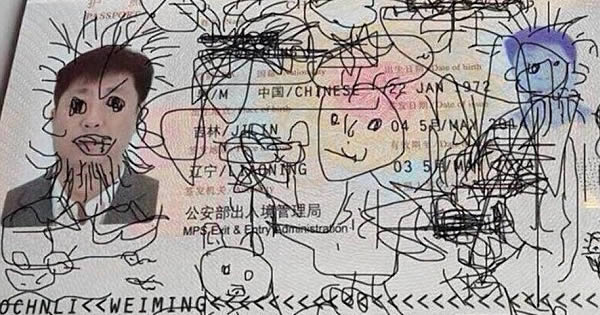 A four-year-old boy showed his talents as a budding artist in this nice drawing he did— all over his dad's passport. The child got busy during a recent trip to South Korea, where he took to the back page of his father's Chinese passport with a black pen and drew some pictures of people, animals, and—obviously—added a bit more hair to his dad's face. Classic.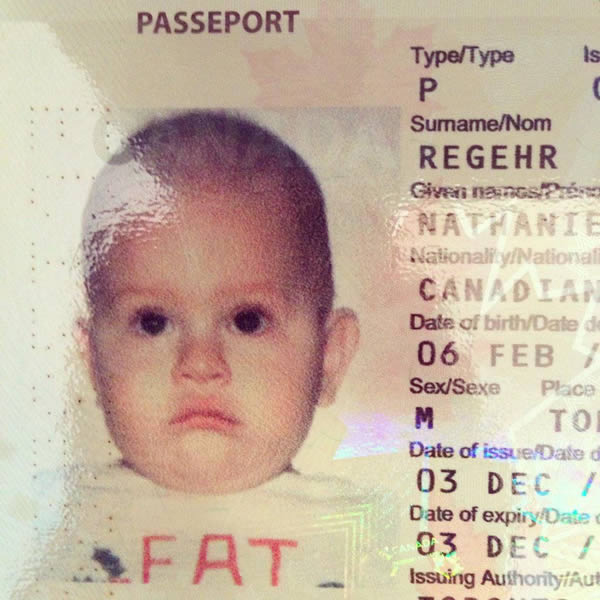 This little guy's shirt read: "eat, sleep and be merry," but he ended up with a FAT passport photo for the next 10 years of his life.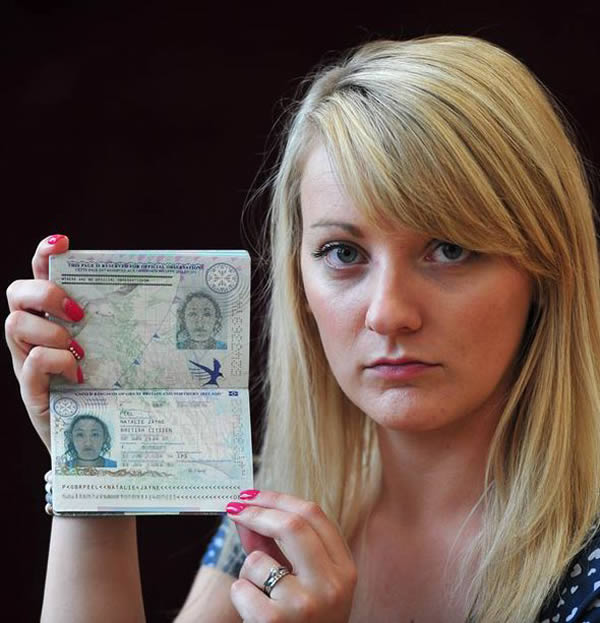 A newlywed was shocked to be issued a passport with the wrong woman's photograph—just six weeks before she was due to go on vacation.
Natalie Peel sent off her passport for renewal and a name change after getting married. But when she got it back, blonde-haired Natalie was amazed to discover another woman with dark hair pictured alongside her name and other personal details.