1

The babysitters who put an infant in a refrigerator and posted the act online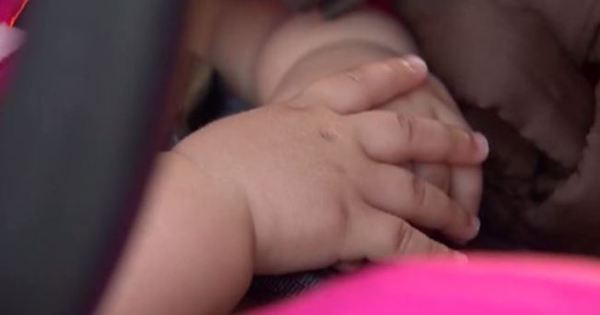 Two underage babysitters in Massachusetts are now in trouble after putting a crying baby in a fridge and posting the incident to Snapchat. Video shows the girls laughing as one of them places the crying infant in the refrigerator before she closes the door completely and says "bye." The baby was in the fridge for only a few seconds before being removed by one of the teens and is unharmed, but police still charged the girls with child endangerment and assault and battery with a dangerous weapon.
2

The Saudi man who has been arrested after killing four cats on video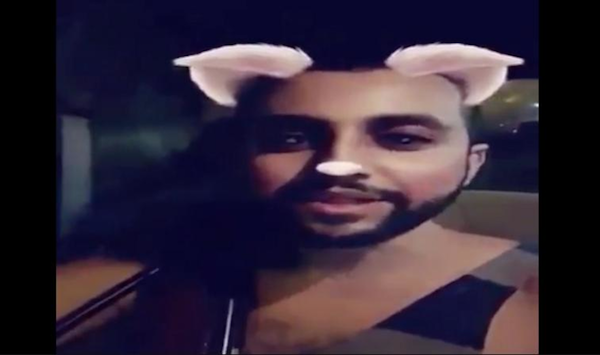 A recent Snapchat video of a 26-year-old Saudi Arabian man killing at least three cats with what appeared to be a rifle has led to his arrest.
The video, which was taken in a residential neighborhood in the port city of Jidda, shows the man with a cat's ears and nose superimposed on his face, using one of Snapchat's filters. He says that he was shooting the cats because they had repeatedly left a mess on his four cars.
Saudi Arabia is governed according to a strict interpretation of Islamic law, and clerics have historically seen cats as cleaner than other household animals. Stories of the Prophet Muhammad say that he was kind to cats, and many clerics believe that water is clean enough for ablutions, even if a cat has drunk from it.
The anonymous man is currently out on bail, but not out of the woods with the law. In Saudi Arabia, animal abuse is punishable by a fine of up to 50,000 riyals (about $13,000) for a first offense, going up to 400,000 riyals (about $106,000) for a repeat offense.
3

The dumb thief who posted video of his haul on Snapchat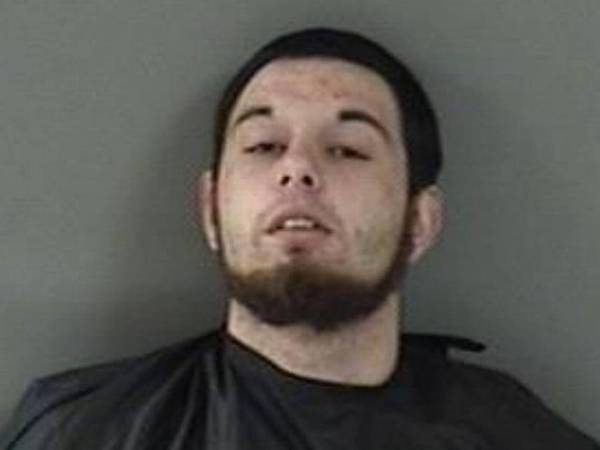 Anthony "Peewee" Federico, 21, of Vero Beach, Florida, was recently at the home of a woman he knew and asked her to give him some watches she owned. Of course, she declined, and Peewee rushed to Snapchat to tell the world he was going to break in and steal the watches anyway.
The victim, linked to Peewee on the social media site, saved the video and when she returned home on August 4, 2017, to find her windows smashed and all of her watches gone, she knew who the culprit was. Peewee wasn't done with the social media posts, however. He posted to Snapchat again, this time wearing one of the stolen watches on a chain around his neck.
The woman called the detectives on her case and sent them the picture. When they showed him his own Snapchat post, he claimed he was helping law enforcement to retrieve the stolen watches. It convinced no one, and Peewee was charged with felony burglary, felony grand theft, misdemeanor criminal mischief, and felony attempted burglary to an occupied dwelling.
4

The group who posted video of their attack on a transgender Clevelander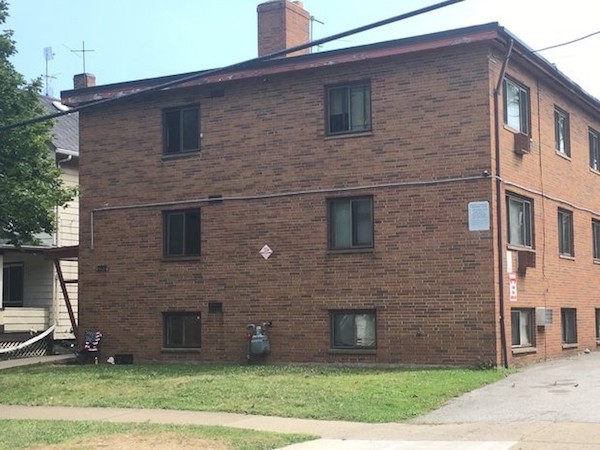 A group attacked a transgender Cleveland resident and posted a video of the assault on Snapchat.
Two men and two women repeatedly hit, stomped and kicked the 20-year-old victim at an apartment complex in the city's Brooklyn Centre neighborhood. A family member said the group terrorized the victim, who was forced to wash 19-year-old Sean Tolbert's car to repay a $15 debt for months before the attack. Tolbert repeatedly hit the victim with a wooden plank every time a spot on the car was missed, according to police reports.
5

The serial killer who wrote about one of his victims on Snapchat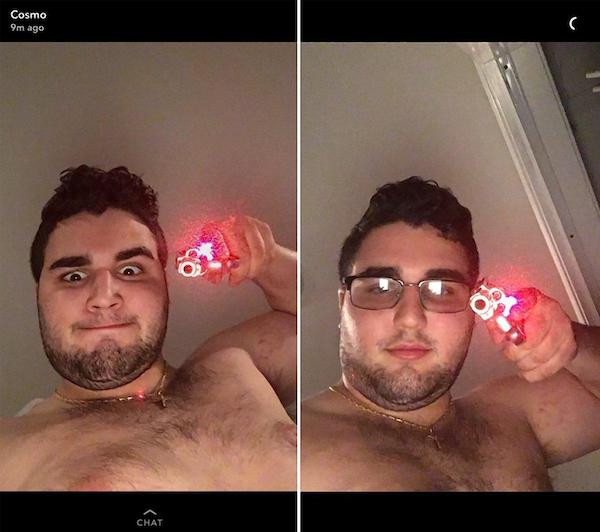 Pennsylvania serial killer Cosmo DiNardo has confessed to the killing four people who went missing in Bucks County, outside Philadelphia, in July 2017.
Before his arrest Thursday, DiNardo shared two photos of himself posing menacingly with a revolver in a private group on Snapchat. He also told a member of the group he was concerned about one of the victims, saying, "I know the kid but yeah I feel bad for his parents. He's a pill-popping junky who had 2 duis (sic) and got popped for stolen bikes and guns He prob just jumped parole Or probation."
The 20-year-old, who has a history of mental illness including schizophrenia, lured the four men, in their late teens and early 20s, to his family's farm with promises of separate drug deals. He allegedly put three bodies in a pig roaster and burned them and also buried the victims more than 12-feet deep using a backhoe.
6

The vandals who posted video of themselves trashing a school on social media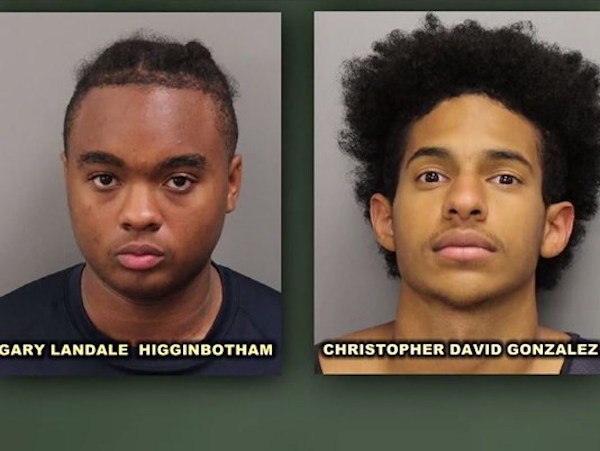 Vandalism suspects looking for 30 seconds of social media fame ended up getting a whole lot more than they bargained for.
Two teens, Gary Higginbotham and Christopher Gonzales, are in jail after vandalizing a Cobb County, Georgia high school. The duo burglarized and vandalized Lassiter High in Marietta, and also targeted several restaurants the same day. They proudly showed their faces in their posts while smashing holes in the gym ceiling and tossing furniture around. They are now facing several charges including burglary, vandalism and making terroristic threats and were jailed on $40,000 bail.
7

The rape victim who posted video of her assault on Snapchat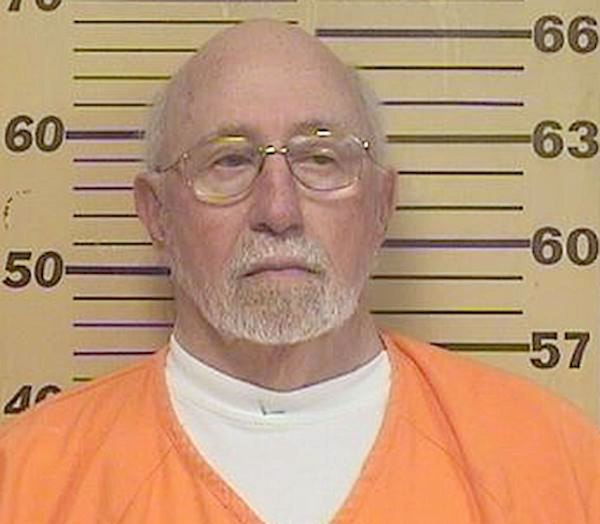 A female relative of James Allen, 77, is responsible for putting him behind bars. He allegedly raped her, and she posted footage of the incident on Snapchat.
The unnamed woman was drunk at the time after being given alcohol by her grandmother's partner, and she is shown in the video "clearly" protesting several times against his sexual advances.
Allen was arrested and charged with rape after a friend of the woman viewed the Snapchat clip and asked officers to conduct a welfare check. She was inebriated when she found, and officials believe a sexual assault had indeed taken place. Allen is currently being held in jail in Marblehead, Ohio on a $1 million bond.
8

The teen who died while performing a stunt for Snapchat noteriety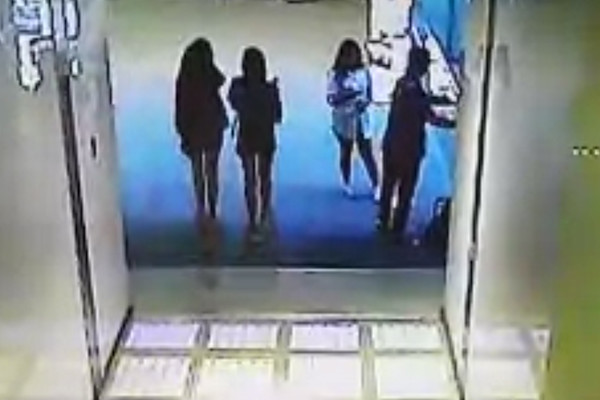 In February 2017, Singaporean Jonathan Chow, 17, died while trying to perform a risky stunt for Snapchat glory.
The teen jumped over the railing at a mall, hoping to land safely on a ledge just beneath him. He did, but the ledge couldn't support Chow's weight, and he fell through the plasterboard to his death four floors below.
His friend Ruth watched the tragedy unfold. "We both thought the ledge was made of concrete, but when he jumped, he fell straight through," she said. "I knew it was dangerous, but before I could stop him, he already jumped over."